A family asks: Was an innocent man executed for arson murders?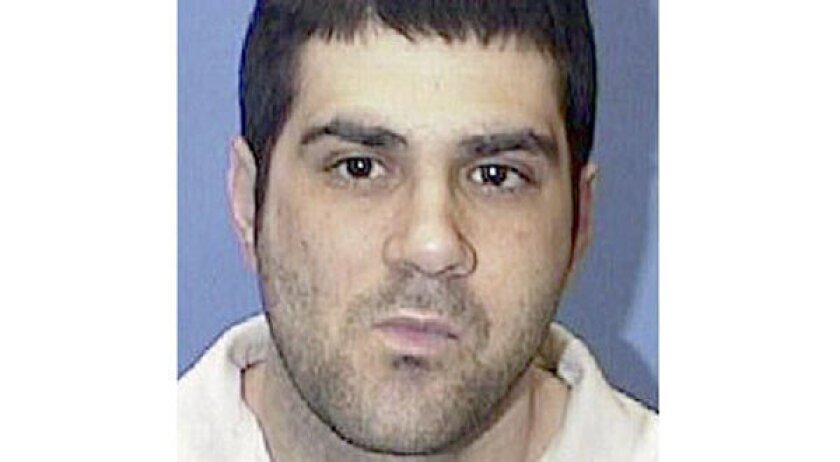 Relatives of Cameron Todd Willingham, a Texas man executed eight years ago for the arson deaths of his three young daughters, are petitioning the state to hold a public hearing, issue a posthumous pardon and clear his name.
The pardon request comes as state officials are collaborating with the Lubbock-based Innocence Project of Texas on an unprecedented review of closed arson cases statewide, looking for scientific errors that may have contributed to wrongful convictions. The inquiry, the first of its kind in the country, is expected to change the way fire investigations are conducted.
Willingham's defenders maintain that faulty fire investigations, or "junk science," led to his conviction and death.
Willingham was convicted in 1992 of setting a fire at his home in Corsicana, about 55 miles south of Dallas, that killed his 2-year-old daughter and 1-year-old twins on Dec. 23, 1991. The Texas Board of Pardons and Paroles refused him clemency, appeals courts declined to stay his execution, and Willingham, 36, was executed on Feb. 17, 2004.
But according to the family's petition for a pardon, "since his trial, scientific advances have shattered every assumption underlying the testimony of the two fire investigators who declared to the jury and the court that Willingham set the fire."
Willingham's stepmother and two cousins appeared at a briefing in the state capital with their attorneys Wednesday to speak out on his behalf.
"I would like to be proud of the Willingham name again. I would like Todd's name to be taken out of the infamous list in his hometown," stepmother Eugenia Willingham of Ardmore, Okla., said.
Willingham's cousin Judy Cavnar, 60, also of Ardmore, described her last conversation with Willingham, a phone call less than an hour before he was put to death.
"He said in a very firm voice, 'I did not set that fire,' " Cavnar said, tearing up. "It was important to him that we clear his name and the name of his children."
One of the family's attorneys questioned evidence used to convict Willingham of murder by arson. Fire investigators had noted the way the windows had cracked during the blaze, a phenomenon investigators call "crazy glass." Subsequent reports have shown that "crazy glass" could also be consistent with an accidental fire.
"The fire was an accident — Todd was not guilty of this crime," said attorney Gerald Goldstein, who is based in San Antonio, adding that Willingham was convicted based on "flawed, junk science."
Goldstein was not the first to question the evidence used to convict Willingham. Three years ago, the state's Forensic Science Commission planned to hear testimony from a fire expert who prepared a report for the panel that was critical of fire investigators and their methods in the Willingham case.
Before the commission could meet, however, Gov. Rick Perry appointed several new members who canceled the meeting.
The following year, District Court Judge Charlie Baird held a hearing to determine whether there was enough evidence to convene a special "court of inquiry" and investigate Willingham's conviction, but an appeals court barred him from releasing his opinion.
Last year, the Forensic Science Commission issued a report calling arson investigators' methods into question, although the commission did not comment on Willingham's guilt.
Now Willingham supporters say they hope to see the case get a new hearing.
"Death doesn't end the responsibility to rectify justice," said Willingham's cousin Patricia Willingham Cox, 64, of Ardmore. "How many more lie ahead?"
Last year's Forensic Science Commission report also addressed the case of Ernest Willis.
Willis, 67, was exonerated in 2004 after serving 17 1/2 years on Texas' death row, wrongfully convicted of capital murder by arson. During his time on death row, Willis said he befriended Willingham and came to believe he, too, was innocent.
Willis, who lost his lower right leg to diabetes and is in a wheelchair, drove more than 650 miles from his home in Granada, Miss., to speak in support of the Willingham family's pardon request.
"It's just an injustice that needs to be corrected," Willis said, choking up with emotion. "Gov. Perry needs to step forward and pardon this man because he's innocent. Give this family some relief."
The Texas Board of Pardons plans to review the petition, then the board will meet, may ask for additional information and then will make a decision, a process that could take months, spokesman Harry Battson in Austin said.
A spokeswoman for the governor said he had not changed his position on the case, but that it was up to the board to decide whether to clear Willingham.
"He had full access to every level of appeals process, and his conviction was consistently upheld by multiple levels of state and federal courts, including nine federal courts – four times by the U.S. Supreme Court alone – over the course of more than a decade," Perry's office said in a statement. "The Texas Board of Pardons and Paroles unanimously recommended no clemency. The governor agreed with the state and federal courts that Willingham was guilty and the execution should proceed. His position has not changed."
The Texas fire marshal plans to convene a six-member expert fire panel Jan. 7 in Houston to review suspect arson cases, including the leader of the forensic science commission. Innocence Project of Texas lawyers said they had already found a number of cases with problems that they planned to present to the panel, and were still screening 26 more cases.
Nationally, improper or invalid forensic evidence has contributed to about half of the 300 wrongful convictions invalidated through post-verdict DNA testing, according to the New York-based Innocence Project.
Goldstein says the forensic commission has "stepped up" and "become more active," but that the Texas Board of Pardons and Parole needs to follow suit, becoming more transparent, holding public hearings and justifying their decisions.
"It's not too late to make sure this never happens again," he said.
ALSO:
Suspect in Long Island killings had 'life of crime,' official says
1 killed in shooting at Georgia megachurch; gunman still at large
Man stabbed in fight with protester outside Planned Parenthood clinic
---
Must-read stories from the L.A. Times
Get all the day's most vital news with our Today's Headlines newsletter, sent every weekday morning.
You may occasionally receive promotional content from the Los Angeles Times.