Glitches continue to plague health insurance marketplaces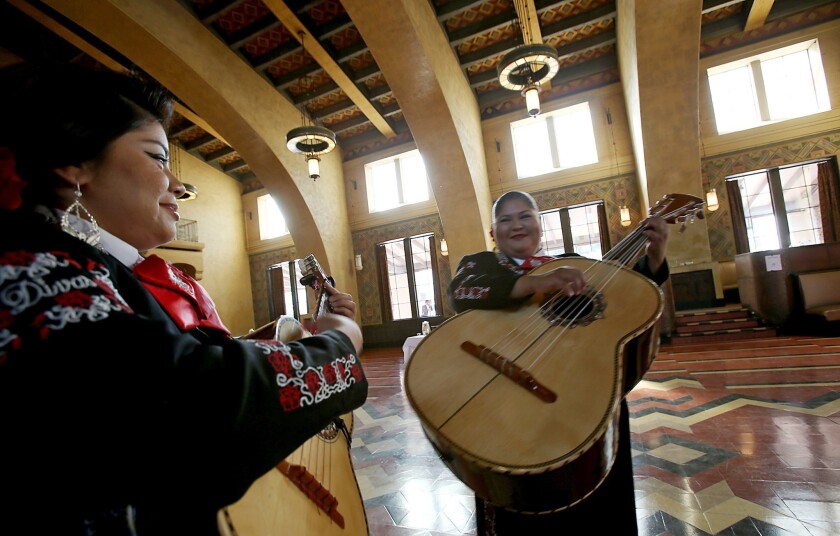 WASHINGTON — Problems with health insurance marketplaces created by President Obama's healthcare law persisted for a second day Wednesday as website glitches prevented many consumers from enrolling in coverage.
Obama administration officials attributed the problems to high traffic at the federal website — healthcare.gov — which is the main portal for consumers in 36 states to select a health plan.
Residents of the remaining 14 states, including California, Connecticut and Maryland, and the District of Columbia can use state-operated websites, many of which also continued to struggle to keep up with demand. Californians encountered computer problems and call-center hold times of more than 30 minutes.
The Department of Health and Human Services reported Wednesday that there were 6.1 million unique visits to the federal website on the first day and a half after the site opened Tuesday.
The state-based marketplaces allow Americans who do not get health coverage through an employer to select an insurance plan that meets new basic standards. Low- and moderate-income consumers qualify for government subsidies to offset their premiums.
The high level of interest in the markets has surprised and cheered the president and his allies. But federal officials refuse to provide any data on the number of consumers who have successfully created accounts or selected health plans.
Health and Human Services spokeswoman Joanne Peters would say only that "people have enrolled in plans" through the federal website over the last two days.
Several community groups helping people enroll have reported that they have been unable to guide potential consumers through the website.
Insurance companies have also reported problems. Blue Cross Blue Shield of Louisiana, that state's largest insurer, hasn't been able to enroll anyone through the federal website, according to company spokesman John Maginnis.
Despite the enrollment problems, many consumer advocates are advising Americans seeking health insurance that they have six months to enroll, although consumers who want coverage to start on Jan. 1 must select a plan by Dec. 15.
Obama administration officials said they would probably release enrollment numbers next month after they coordinated figures from different sources, including call centers and paper enrollment.
In California, computer and call-center glitches prompted the state's insurance marketplace, Covered California, to shut down its online enrollment system twice. California is trying to sign up more than 2 million people through next year, the most of any state. Officials were pleased with the strong consumer interest and vowed to fix the problems.
Elsewhere, many state marketplaces have been forthcoming with data, and several reported successfully enrolling customers.
In Kentucky, officials said 2,902 people had completed applications Tuesday for health coverage on the state's insurance marketplace, Kynect.
And by midmorning Wednesday, more than 4,400 consumers had created accounts on Nevada's marketplace, Nevada Health Link.
Times staff writer Chad Terhune in Los Angeles contributed to this report.
---
Must-read stories from the L.A. Times
Get all the day's most vital news with our Today's Headlines newsletter, sent every weekday morning.
You may occasionally receive promotional content from the Los Angeles Times.