Arizona man who killed at least 6 people targeted experts who handled his divorce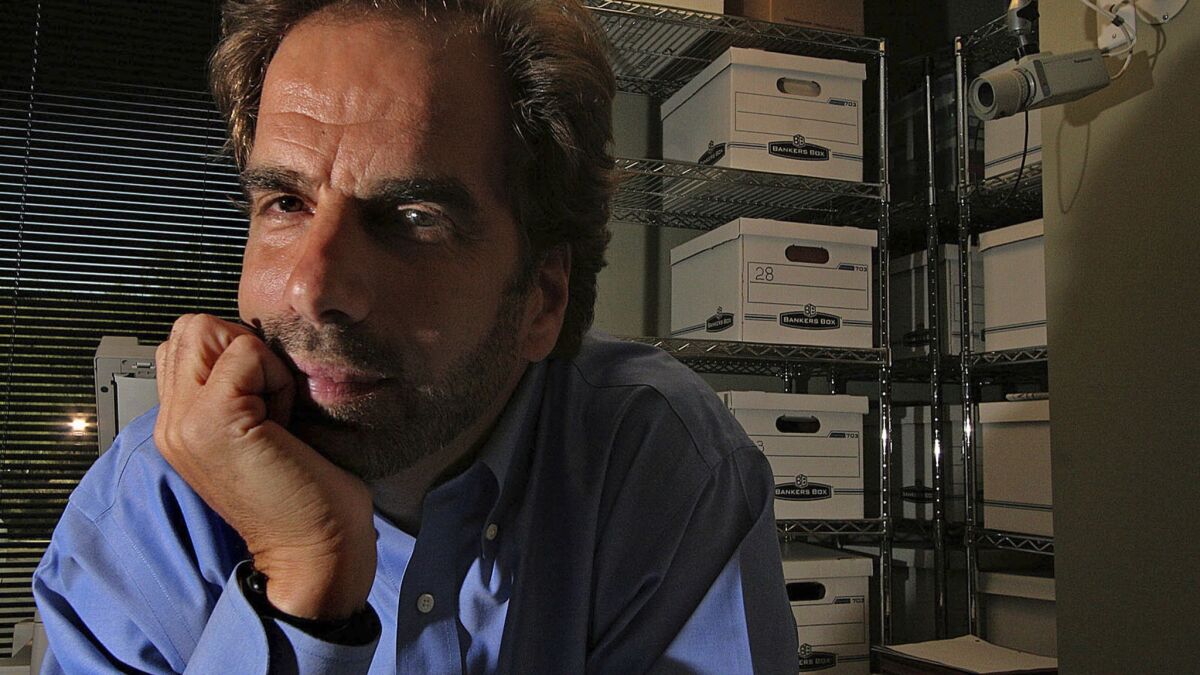 Nearly a decade ago, after Dwight Lamon Jones threatened to drown his wife, a psychiatrist made a blunt assessment of his mental health as part of a divorce proceeding.
Without psychiatric help, Jones "is going to continue to unravel," the doctor, Steven Pitt, testified, according to a 2010 court document from the divorce. "He will become increasingly paranoid, likely psychotic, and pose an even greater risk for perpetrating violence."
That prediction came true. On Thursday evening, Jones embarked on a four-day killing rampage in and around Phoenix in which he shot six people to death.
His first victim: Pitt.
Jones drove from victim to victim in his 2001 gold Mercedes. At least four of the victims were connected in some way to his 2009 divorce case in family court in Maricopa County, Ariz.
As the number of victims grew, it took investigators a few days "to see Mr. Jones was visiting them in an effort to right some wrongs" related to the divorce, Scottsdale Assistant Police Chief Rich Slavin said Monday at a news conference.
A day after killing Pitt, Jones went to the offices of his ex-wife's lawyer. She was gone, but Jones killed two paralegals, Veleria Sharp and Laura Anderson, police said.
The same day, Jones killed a psychologist named Marshall Levine at his office. Levine wasn't involved in Jones' divorce, but he was subletting office space from a psychiatrist who had treated Jones' son during the court proceedings, police said.
On Sunday, Jones killed a man and a woman at a home in the northeast Phoenix suburb of Fountain Hills, police said. Their identities have not yet been released, and it's unclear what links they might have to Jones.
The rampage came to an end early Monday when Jones, 56, committed suicide by shooting himself after police surrounded his room at a hotel in Scottsdale.
It was one of several extended-stay hotels that Jones had called home since 2009 after losing the upper-class life that his ex-wife, a medical expert, had provided for him when he was a stay-at-home dad, according to police and court records.
It appears he got the Mercedes in the divorce, along with a lump sum of $100,000 — plus $6,000 a month in alimony for five years — from his ex-wife, according to court records.
The ex-wife and the couple's son were unharmed in the rampage.
"As a medical professional and a citizen I am deeply saddened by the tragedy caused by my ex-husband," Connie Jones said in a statement. "He was a very emotionally disturbed person as the court records will confirm. Personally, I have feared for my safety for the past nine years."
She and her new husband, a retired Phoenix police detective, had warned police about her ex-spouse's possible involvement in the killings after recognizing the links between the victims.
Pitt was a nationally known forensic expert who had consulted on the investigations into JonBenet Ramsey's death and the Columbine High School massacre. He often gave commentary to news outlets, including the Los Angeles Times, on how experts try to predict and prevent violence. He also served as an expert in divorce cases.
Connie Jones filed for divorce after her husband threatened to kill her during a May 2009 argument in front of their son, who was in his early teens at the time.
He threatened to "knock" his wife's "head off" and "put his hands" on her, called her a "dead piece of" excrement and said, "I'll take you out to the … pool and drown you," according to court records. He was arrested for domestic violence.
Connie Jones also secured a protective order barring him from seeing her or his son and at some point hired security to ensure he stayed away, according to court records.
Neighbors told officials that Jones would sometimes answer the front door with his gun in his hand.
After the 2009 arrest, Jones was hospitalized for psychiatric evaluation, according to court records. Pitt determined that Jones "has an anxiety disorder, mood disorder, and features of antisocial, narcissistic and paranoid personality" disorders, according to a judge's summation of his testimony.
Court records showed that in 2011, more than a year after the divorce, Jones was well behaved during counselor-monitored visits with his son, and he had taken 36 weeks of domestic violence classes while serving probation.
But Jones apparently still hadn't received mental health treatment, telling court officials that no therapist was willing to work with him. It was not immediately clear Monday whether Jones eventually received treatment.
Police found and began surveilling Jones on Sunday, probably after he killed the man and woman in Fountain Hills.
Police watched him throw away a bag containing a .22-caliber pistol that belonged to the slain man, and then definitively identified him as the suspect in the rest of the crime scenes by linking DNA samples taken from shell casings, according to Slavin.
When officers surrounded his hotel room, Jones fired seven or eight shots at them, but none were hit, Slavin said.
The killing rampage reflects "the worst of humanity," Maricopa County Sheriff Paul Penzone said at the news conference.
He said there probably would have been more victims if police hadn't found Jones, but lamented the lives that had been lost: "Today is not a success story. It is a story that has closure."
---
UPDATES:
7:08 p.m.: This story has been updated with staff reporting about the killing spree.
10:20 a.m.: This article was updated with details about the suspect's death.
This article was originally published at 8:05 a.m.
---
Must-read stories from the L.A. Times
Get the day's top news with our Today's Headlines newsletter, sent every weekday morning.
You may occasionally receive promotional content from the Los Angeles Times.