Ex-'Voice' contestant Christina Grimmie, 22, dies after being shot at Orlando concert
Christina Grimmie performs in June 2014 as a season six contestant on "The Voice."
(Robb Cohen / Invision / AP)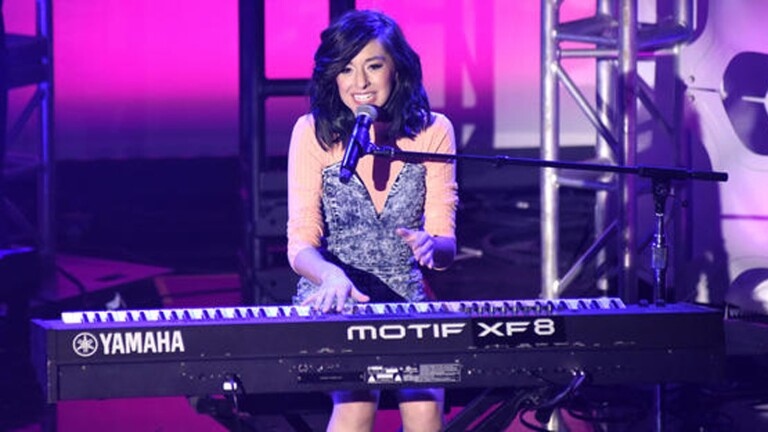 Christina Grimmie performs April 20 in Burbank at What's Trending's Tubeathon Benefiting the American Red Cross.
(Vivien Killilea / Getty Images for iHeartMedia)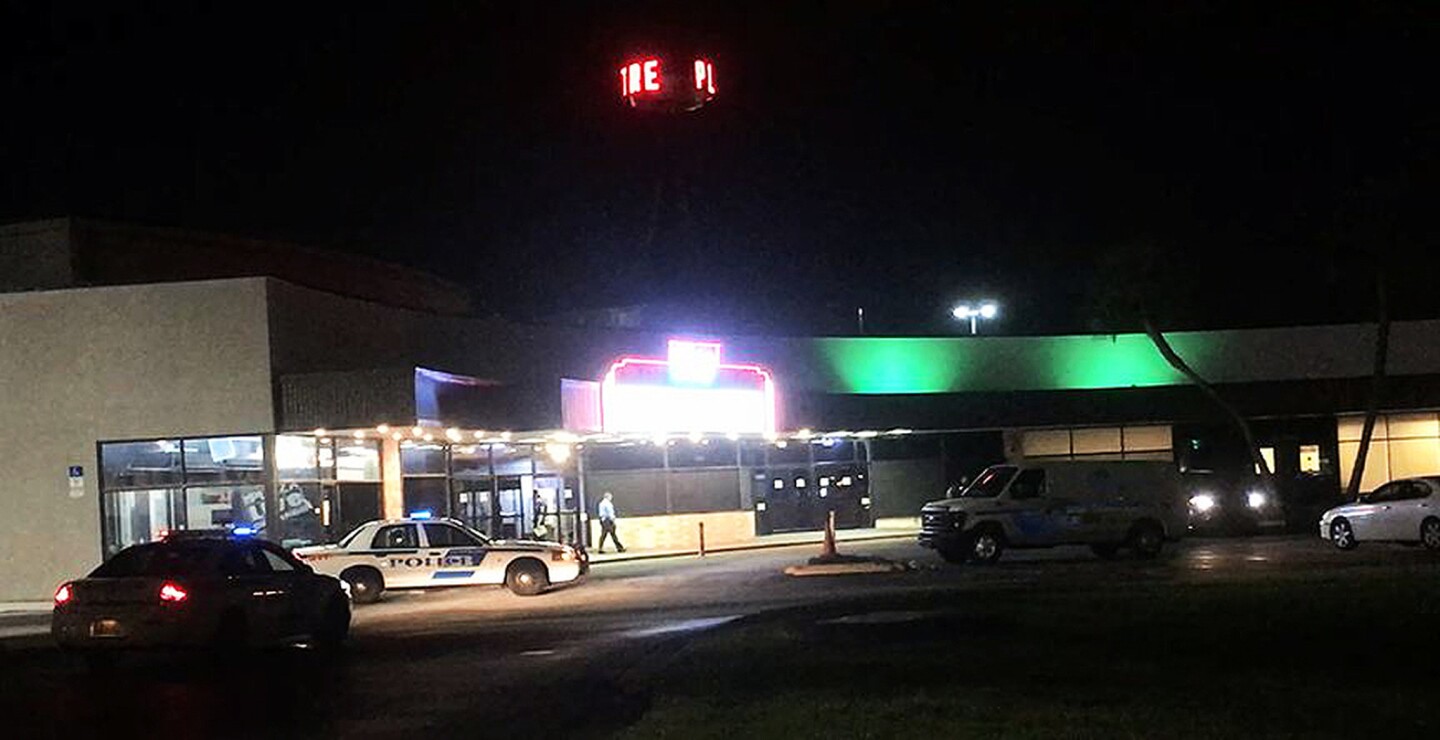 The scene Friday night outside The Plaza Live in Orlando, Fla., after 22-year-old singer Christina Grimmie was shot.
(Christal Hayes / Associated Press)
Orlando Sentinel
reporting from Orlando, Fla. —
Singer Christina Grimmie died early Saturday after being shot inside an Orlando concert venue while signing autographs Friday night, police said.
The gunman then shot and killed himself.
The shooting was reported at the Bumby Avenue venue east of downtown about 10:30 p.m. after a concert by the band Before you Exit and Grimmie, who has appeared on NBC's singing competition, "The Voice."
Grimmie, 22, opened the show, then Before You Exit took the stage. The show ended about 10 p.m., police spokeswoman Wanda Miglio said.
After the show, Grimmie and the band signed autographs near a merchandise table inside.
That's when a man armed with two guns walked up and opened fire on her, Miglio said. She was hit at least once.
Her brother tackled the suspect to the ground. The suspect then fatally shot himself.
Police are working to confirm his identity, Miglio said.
"This is a very tragic event. This should have been something fun and exciting and for this to happen is just a tragedy," Miglio said.
Grimmie was taken to the hospital in critical condition. Police confirmed at 3 a.m. Saturday that she died from her injuries.
Miglio said no one else was injured because of the actions by Grimmie's brother. Miglio added that she was unsure of the venue's security and how the man was able to enter with two guns.
Josh Call was outside the venue working a vegan hot dog stand when he heard four or five gunshots.
"It was quick like pow, pow, pow, pow," he said.
He said a security guard jolted and rushed to make sure others were out of harm's way.
Call said he waited a few minutes and went inside, where he saw a female on the ground of the venue with blood coming from her head.
Someone was giving her chest compressions, he said.
He looked over and said he saw another person injured. He said a man was on the floor in a pool of blood, his face completely disfigured.
"I don't think anyone expected something like this to happen," he said. "It was horrifying."
Juana Villegas, 21, who traveled to the concert from South Florida, said she and others were waiting outside to see Grimmie after the show when they saw security run past.
"Then a girl comes out hysterically crying and says someone shot themselves next to her," Villegas said.
Villegas said when she went inside for the show a security guard quickly looked inside her purse. She said she wasn't patted down.
The venue's parking lot was roped off with crime-scene tape and filled with police vehicles throughout the night and into the morning Saturday.
Grimmie, a New Jersey native who became popular on YouTube, came in third place in season six of "The Voice" in 2014.
In an interview with the Sentinel's Hal Boedeker in June 2014, Grimmie spoke of her experience on the show.
"People used to say, 'Why is she going to be on the show? It's unfair' [because of her YouTube fame]. I came in third, I did not win," she said. "That should show everyone."
Several of her videos on YouTube have garnered millions of views.
#PrayforChristina was trending on Twitter early Saturday.
The Associated Press contributed to this report.
ALSO
FBI gets an unexpected lesson in interrogation from a former Nazi
Could Prince's Paisley Park compound become another Graceland?
Puzzling cliffhanger in the case of a poisoned Chicago lottery winner
---
Must-read stories from the L.A. Times
Get the day's top news with our Today's Headlines newsletter, sent every weekday morning.
You may occasionally receive promotional content from the Los Angeles Times.