Fewer than half of child reunions will meet Tuesday's deadline, ACLU says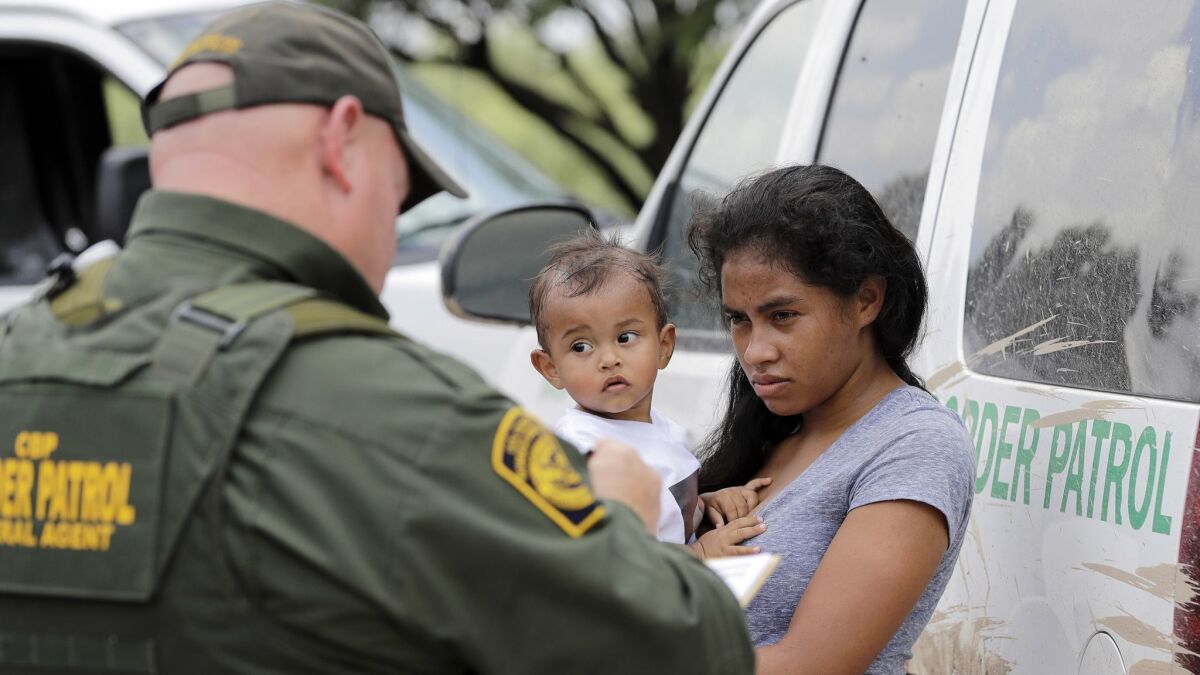 Reporting from San Diego —
The American Civil Liberties Union said late Sunday that it appears the Trump administration will miss a court-ordered deadline to reunite young children who were separated at the border with their parents in more than half of the cases.
The ACLU said the administration provided it with a list of 102 children under 5 years old and that "appears likely that less than half will be reunited" by Tuesday's deadline.
The Justice Department asked U.S. District Judge Dana Sabraw in San Diego for more time last week but the judge on Friday did not grant a blanket extension, saying only that he would consider certain exceptions. He told the two sides to discuss possible exceptions over the weekend and report to him Monday.
The Justice Department said early Monday that the administration "worked tirelessly" since Friday "toward the shared goal of promptly reunifying families while ensuring the safety of the children."
"The results of that work have been highly encouraging, and the Department of Justice is eager to present its progress to the court on Monday and to chart a path forward to safely reunifying other families expeditiously," it said.
Children were increasingly separated from their parents after Atty. Gen. Jeff Sessions announced in May that a zero-tolerance policy on illegally entering the country was in full effect. While parents were criminally prosecuted, children were placed in custody of the Health and Human Services Department.
President Trump reversed course on June 20 amid an international outcry and said families should remain together.
On June 26, Sabraw set deadlines of Tuesday to reunite children under age 5 with their families and July 26 for older children. Sabraw, who was appointed by President George W. Bush, wrote that the "situation has reached a crisis level" and that the "chaotic circumstances" were of the government's own making.
---
Must-read stories from the L.A. Times
Get the day's top news with our Today's Headlines newsletter, sent every weekday morning.
You may occasionally receive promotional content from the Los Angeles Times.