Boston bombing suspect's lawyers allowed more access to him in jail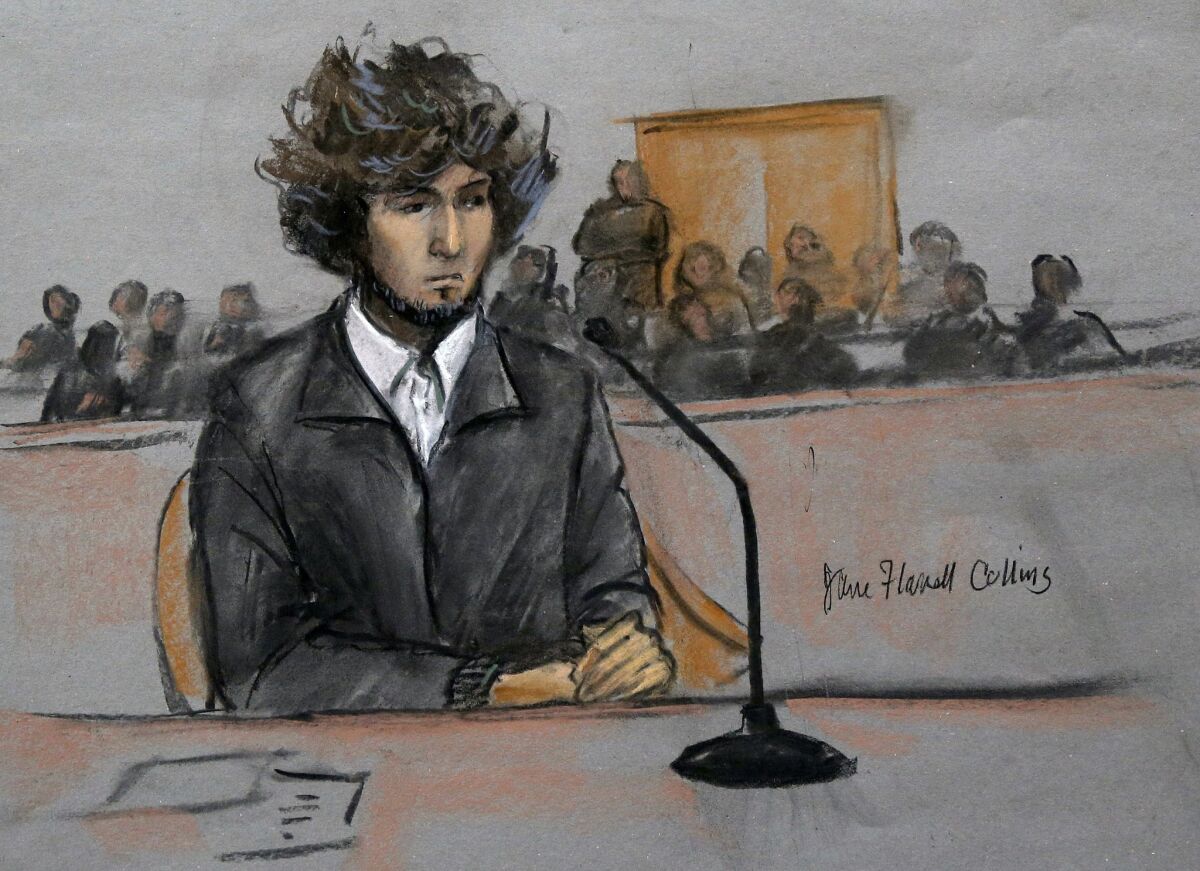 BOSTON -- Boston bombing suspect Dzhokhar Tsarnaev may now meet with a mental health consultant without an attorney present, a tweak to special administrative measures put in place to ensure that he cannot incite terror from jail.
Tsarnaev has been held in solitary confinement, his communications with the outside world restricted. His lawyers and the ACLU of Massachusetts had argued that the measures should be lifted in order to allow his legal team to do a better job representing him. But the government objected, saying he had already inspired some readers of an al Qaeda magazine and that he could do more harm in the future. Tsarnaev showed "an avowed wish to incite others to engage in violent jihad," the government said in court filings.
On Tuesday, the U.S. attorney's office said it had modified some of the measures placed on Tsarnaev, though to a much lesser degree than lawyers had wanted. The government now will allow two investigators and a paralegal to disseminate information about Tsarnaev to third parties. Defense lawyers had argued that the restrictions on disseminating information about Tsarnaev's case to people working on the case were too restrictive, and prevented them from doing their jobs. The government will also allow a mental health consultant and a "mitigation specialist" to meet with Tsarnaev without attorneys present.
Defense lawyers had also asked for the government to share more of its pretrial investigations, including the immigration history of Tsarnaev's family and all evidence related to a Sept. 11, 2011, triple homicide in Waltham, Mass., but Judge George O'Toole denied much of this motion last week.
The defendant "essentially seeks access to the government's information haystack because he is confident there are useful evidentiary needles to be found there," O'Toole wrote in his ruling. "This is simply not enough to trigger a disclosure obligation."
O'Toole said he would allow Tsarnaev's lawyers audio recordings and transcripts of phone calls from Tsarnaev's holding facility in Devens, Mass.
ALSO:
Five key points debated in the decision to release Newtown 911 calls
Bankruptcy protection offers hope for Detroit, setback for its unions
New York train crash inquiry focuses on engineer's actions
Twitter: @AlanaSemuels
---
Must-read stories from the L.A. Times
Get the day's top news with our Today's Headlines newsletter, sent every weekday morning.
You may occasionally receive promotional content from the Los Angeles Times.