Anthrax incident 'should never have happened,' CDC chief says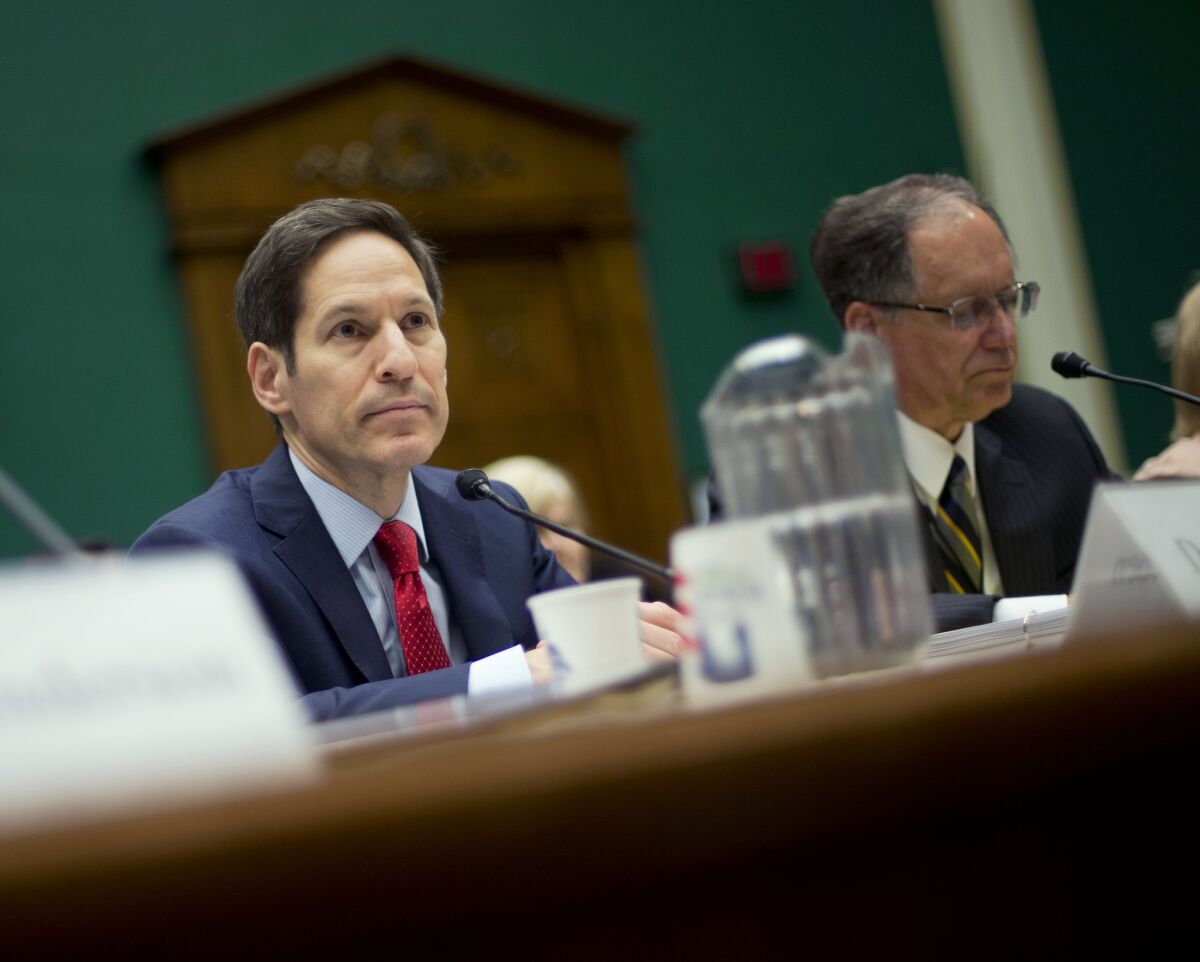 The director of the Centers for Disease Control and Prevention told a congressional panel Wednesday that safety lapses at the agency's bioterrorism labs were "completely unacceptable" and "should never have happened."
Appearing before an oversight panel of the House Energy and Commerce Committee, CDC Director Thomas R. Frieden vowed to improve the agency's safety procedures after reporting in June that more than 80 CDC staffers may have been exposed to live anthrax.
"We need to greatly improve the culture of safety and I'm overseeing sweeping measures to improve that culture of safety," Frieden said.
The problems, which included storing anthrax in unlocked refrigerators, transferring dangerous materials in Ziploc bags and using expired disinfectants, were detailed in a memo released Friday by the CDC and by another investigation initiated by the U.S. Department of Agriculture.
According to the USDA findings, some of the potentially exposed lab workers were not examined by a CDC clinic for several days.
The Atlanta-based CDC, one of the government's top health and research agencies, announced in June that there had been a problem at its main Bio-terrorism Rapid Response and Advance Technology anthrax lab and that dozens of workers could have been exposed.
An internal investigation revealed five separate incidents over the past decade involving anthrax, botulism and a deadly strain of the avian flu. The agency announced Friday that it had shuttered two labs and placed a moratorium on shipping deadly pathogens.
"What in heaven's name would go through the minds of some scientists, thinking a Ziploc bag is enough to protect someone from anthrax?" asked Rep. Tim Murphy (R-Pa.), chair of the House Energy and Commerce subcommittee on oversight and investigations.
Frieden said the lab had erroneously identified the anthrax sample as "inactivated" and treated it as such.
"This is like saying I didn't know the gun was loaded, but someone was shot," Murphy responded. "You should always assume it is."
Frieden assured lawmakers that the agency is vigorously investigating the source of the problems and would take "appropriate action" if any staff members knowingly failed to report the incident.
He added that part of changing the safety culture includes encouraging staff members to immediately report any problems and ensuring that they feel comfortable enough to do so.
Asked when he believed the two closed bioterror labs could reopen, Frieden replied: "As long as it takes to ensure that they can reopen safely."
For more breaking news, follow me @cmaiduc
Must-read stories from the L.A. Times
Get the day's top news with our Today's Headlines newsletter, sent every weekday morning.
You may occasionally receive promotional content from the Los Angeles Times.