CDC monitoring worker for Ebola exposure after lab mishap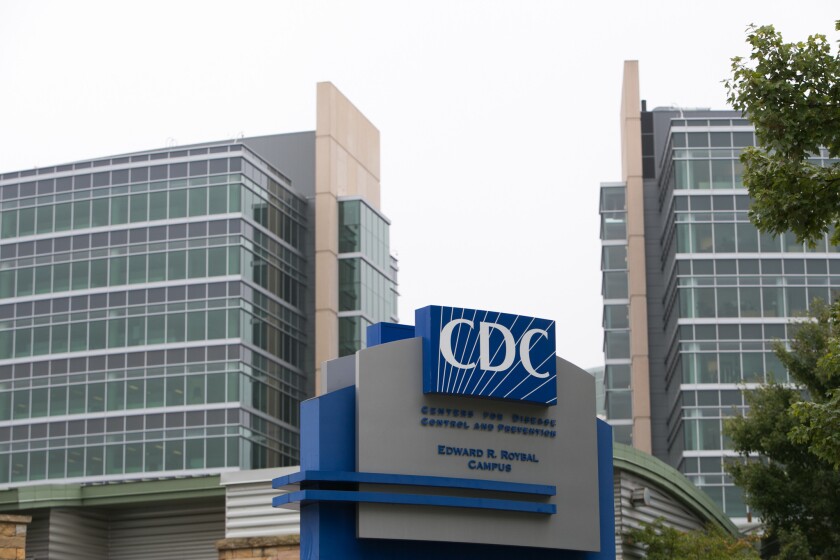 A technician at a government laboratory in Atlanta is being monitored for exposure to Ebola after material that may have contained the live virus was mistakenly moved between labs, officials at the Centers for Disease Control and Prevention said Wednesday.
In a statement emailed to reporters, the CDC acknowledged that an error had been made in moving the sample, which was from an experiment. The material was moved from a BSL-4 lab, the highest level of security for the contagious virus, to a BSL-2 lab on a sealed plate. But the move should not have been done at all, the agency said.
The CDC said one person, who has no symptoms, is being monitored for 21 days, the normal period to watch for development of illness after possible exposure. Others who entered the lab will be assessed, the agency said, but there is no indication that anyone else needs to be monitored.
"There was no possible exposure outside the secure laboratory at CDC," and there is no danger to the general public, the agency said.
The virus has sickened an estimated 19,500 people and killed about 7,500, mostly in West Africa.
The CDC says it is investigating the incident, which was discovered Tuesday and "reported to leadership within an hour." Secretary of Health and Human Services Sylvia Mathews Burwell was also informed.
"I am troubled by this incident in our Ebola research laboratory in Atlanta," CDC Director Thomas Frieden said in a statement. "We are monitoring the health of one technician who could possibly have been exposed and I have directed that there be a full review of every aspect of the incident and that CDC take all necessary measures.
"Thousands of laboratory scientists in more than 150 labs throughout CDC have taken extraordinary steps in recent months to improve safety. No risk to staff is acceptable, and our efforts to improve lab safety are essential — the safety of our employees is our highest priority," he said.
The worst Ebola outbreak on record has been underway in West Africa for about a year. Ten victims have been treated in the U.S., and eight have survived.
The first person diagnosed on U.S. soil was Thomas Eric Duncan, 42, a Liberian visitor who died at a Dallas hospital in October. Two of his nurses, Nina Pham and Amber Joy Vinson, contracted the virus, but both were cured.
The second fatality in the U.S. was Dr. Martin Salia, 44, who contracted Ebola while treating patients in Sierra Leone, where he was a citizen. He was transferred to Nebraska Medical Center in Omaha in extremely critical condition Nov. 15 and died two days later.
---
Must-read stories from the L.A. Times
Get all the day's most vital news with our Today's Headlines newsletter, sent every weekday morning.
You may occasionally receive promotional content from the Los Angeles Times.