Three days before execution, Ohio inmate found hanged in his cell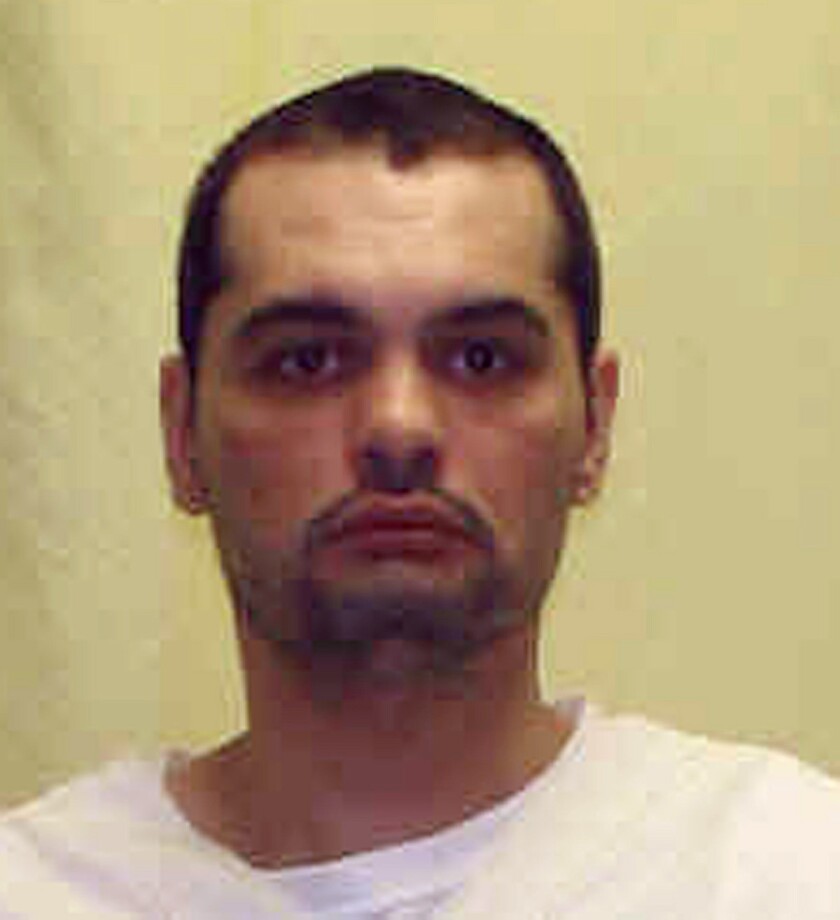 A death row inmate in Ohio who was scheduled to be executed in three days was found hanged in his cell early Sunday, officials said.
Authorities found the body of Billy Slagle, 44, at the Chillicothe Correctional Institution south of Columbus about 5 a.m., prison spokeswoman JoEllen Smith told the Los Angeles Times. He was declared dead at 6:11 a.m. Officials suspect suicide.
Slagle would have been executed by lethal injection at 10 a.m. Wednesday. The prison typically places death row inmates on suicide watch 72 hours before the execution, Smith wrote in an email, but "inmate Slagle had not yet been placed on constant watch."
Slagle had been in prison since 1988 for fatally stabbing his neighbor 17 times with a pair of scissors.
He was 18 and already had a history of drug and alcohol abuse in 1987, when he broke into Mari Anne Pope's Cleveland home. The day of the murder, Slagle had consumed "multiple cans of beer, several shots of bourbon and quite a few marijuana joints," he wrote in a recent letter to the Ohio parole board.
Two children Pope was babysitting were in the home at the time, according to the U.S. 6th Circuit Court of Appeals. The children heard Pope begin to pray and Slagle tell her to stop. As they ran toward the back door, one child peeked into Pope's bedroom and saw Slagle sitting on her chest, wearing only his underwear.
Police found Pope stabbed to death in her bed, her nightgown pulled up to her chin. Her broken rosary was found on the bedroom floor.
An Ohio jury convicted Slagle of aggravated murder, burglary and robbery, but acquitted him of attempted rape.
Slagle's family and Cuyahoga County prosecutors recently urged Ohio Gov. John Kasich to commute Slagle's sentence to life in prison, saying that sentencing option was not available at his trial.
"I'm neither inherently evil nor a bad person, but rather I'm someone that has made a terrible mistake and wishes that I could take that night all back," Slagle wrote to the parole board. "... If giving my life would bring Ms. Pope back, then I would readily give it."
The officer who arrested Slagle said he found him standing behind the bedroom door with "the bloodied murder weapon in his hands."
"In my career as a police officer, I have never [seen] a more brutal crime," Sgt. Jay Guido wrote in a letter to the parole board.
The board unanimously denied his request for clemency.
Slagle's suspected suicide would be the first time an Ohio death row inmate killed himself before execution, the Columbus Dispatch reported. Inmate Lawrence Reynolds Jr., took an overdose of pills in 2010, but survived and was later executed.
ALSO:
Ariel Castro's sentencing hearing underway in Cleveland
Life sentence for Somali pirates who killed Marina del Rey couple
Ariel Castro pleads guilty in Ohio kidnappings, spared death sentence
---
Must-read stories from the L.A. Times
Get all the day's most vital news with our Today's Headlines newsletter, sent every weekday morning.
You may occasionally receive promotional content from the Los Angeles Times.