Mysterious shaking in Maryland neither earthquake nor frost quake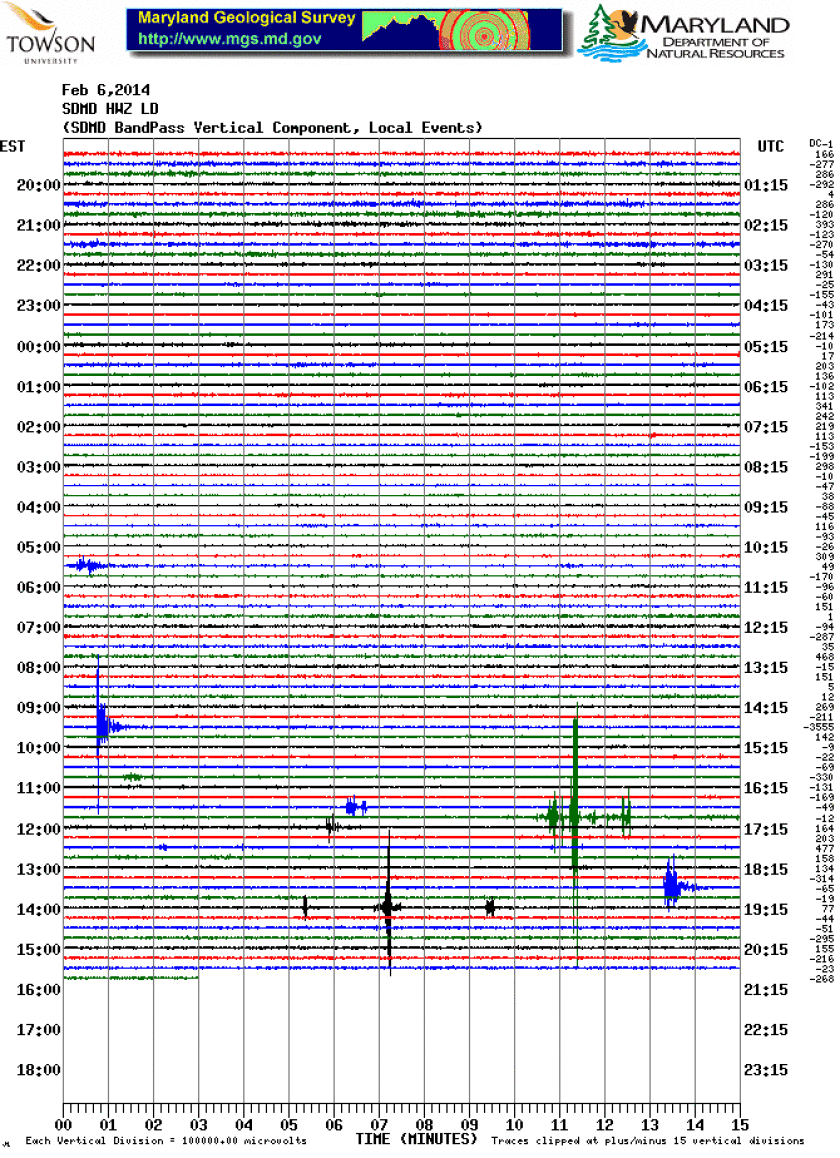 The earth shook in Ocean City, Md., on Thursday morning, but seismologists said the vibrations didn't match those of an earthquake or a frost quake, leaving the cause a mystery.
Richard Ortt Jr., director of the Maryland Geological Survey, said the seismic waves from the event spread at a rate too fast to be either an earthquake or a frost quake, a rare cold-weather phenomenon that has repeatedly popped up across the Northeast and Midwest during this extraordinarily frigid winter.
Instead, he said, the cause probably came from above ground.
"There's many things that humans could have done to shake the ground," Ortt said. "With the cold weather and high barometric pressure, any wave in the atmosphere would reach the ground relatively well."
Ortt declined to guess about the cause. A jet breaking the sound barrier overhead or a meteor striking the earth could be the among possibilities. Officials from the Navy, Air Force and NASA told the Delmarva Daily Times that their aircraft did not cause the incident.
Hours later, the Maryland Emergency Management Agency said in a tweet that Navy test flights early Thursday caused a sonic boom.
Residents and resort guests along the southeastern coast of Maryland were perplexed, some tweeting reports. There appeared to be no reports of damage.
May have just been a small #earthquake! It shook all the bottles and rang the bell!— Burley Oak Tom (@BurleyOakTom) February 6, 2014
The region was among those that felt the magnitude 5.8 earthquake in 2011 that ran through Washington, D.C.
The Maryland Geological Survey said seismologists at Columbia University analyzed data from three nearby meters to assess Thursday's trembling.
---
The Latinx experience chronicled
Get the Latinx Files newsletter for stories that capture the multitudes within our communities.
You may occasionally receive promotional content from the Los Angeles Times.