Poll: Majority believes in JFK assassination conspiracy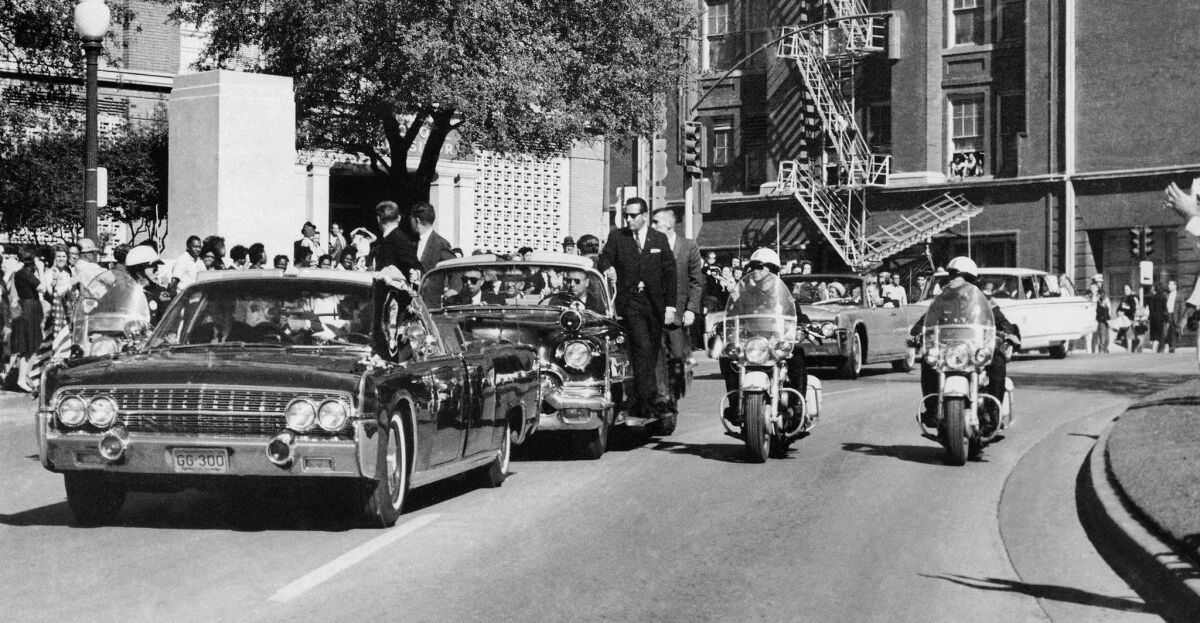 A majority of Americans still believe there's more to President John F. Kennedy's assassination than the government concluded. Fifty years after the shooting, 61% think that, at the very least, shooter Lee Harvey Oswald didn't work alone, according to a new Gallup poll.
But that line of conspiratorial thought has been on the decline, according Gallup. The 61% marks the lowest number of Americans distrusting the conclusions of the Warren Commission, the federal investigation into the shooting.
Conspiracies and the assassination have been tied since the moment the news shocked the nation. Gallup has polled this very question annually since 1963, and only once, in 1966, have less than a majority believed "others were involved."
This year also marks the highest number of Americans believing in Oswald's sole responsibility since 1966, at 30%.
So who's responsible for Kennedy's death?
With 13% apiece, the Mafia/organized crime and the U.S. government were chosen as the two most likely groups to have been involved, the poll said.
Readers remember the JFK assassination
And the Secret Service? Then-Vice President Lyndon Johnson? Big business? The Teamsters? At least 1% of those asked by Gallup blamed them or other entities.
A plurality have less certainty about who may be to blame, with 40% expressing no opinion or identifying no one specifically.
There will always be those who lean toward conspiracy to explain to seemingly inexplicable – recent Public Policy Polling results showed 23% think the government killed political leaders to silence them, 25% think President Obama is trying to retain power beyond 2017 and 11% think the U.S. government let the 9/11 attacks happen.
But when it comes to the JFK assassination, most of the nation still believes the truth is still out there.
Gallup's poll was conducted between Nov. 7-10 among a random sample of 1,093 adults over landline and cellphones, with a margin of error of plus or minus 4 points.
ALSO:
Michigan homeowner charged in racially fraught fatal porch shooting
Courtroom artist says she's 'never seen anything like' Bulger on trial
Supreme Court's Clarence Thomas opens up during conservative gala
---
Must-read stories from the L.A. Times
Get the day's top news with our Today's Headlines newsletter, sent every weekday morning.
You may occasionally receive promotional content from the Los Angeles Times.