'Subway vigilante' Bernhard Goetz arrested on drug charges in New York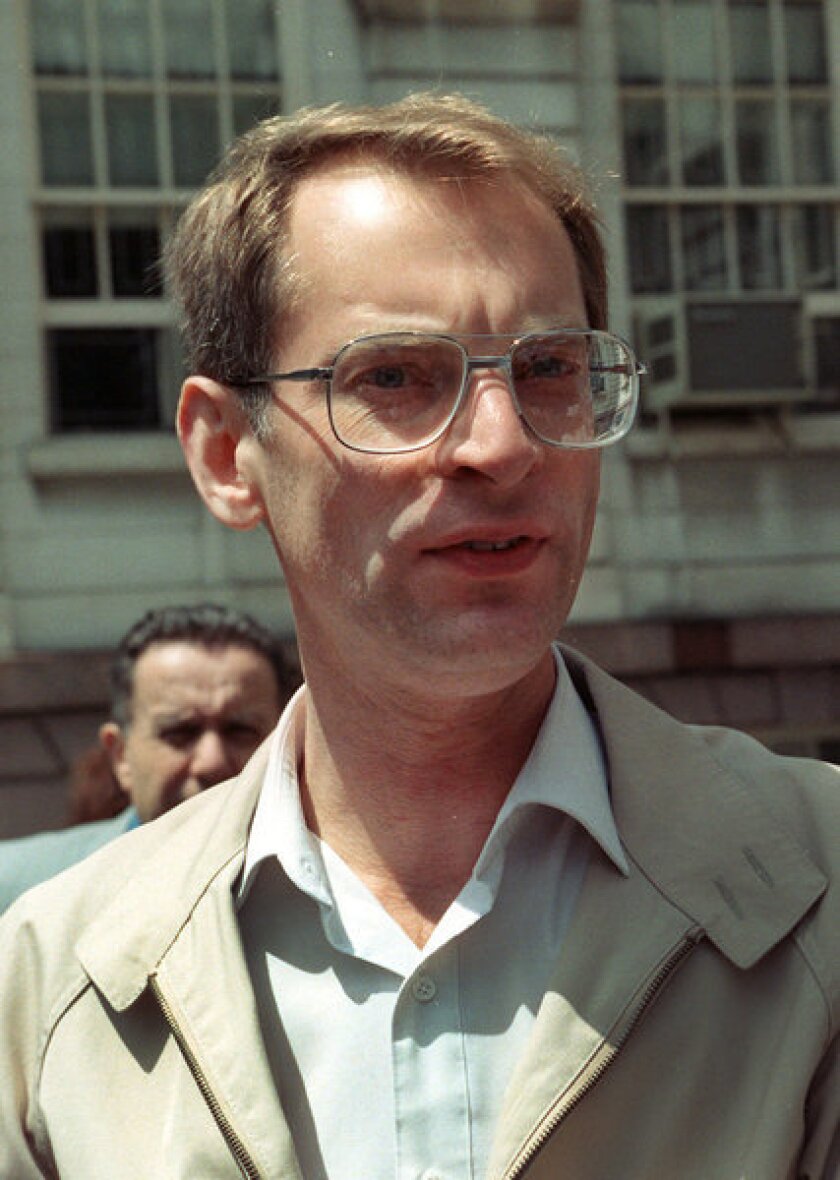 Bernhard Goetz, the "subway vigilante" who set off a national debate about crime and race after he shot four black men in New York in 1984, has been arrested on drug charges.
Goetz, 65, was arrested about 6:30 p.m. Friday in New York after he sold $30 worth of marijuana to an undercover officer outside his Manhattan apartment, police said.
Goetz was arrested after he led the officer to his apartment building, went to get the pot from his apartment and sold it for $30, New York Police Department Det. Annette Markowski told the Los Angeles Times.
Goetz was arrested on suspicion of criminal sale of marijuana, criminal possession of marijuana and unlawful possession of marijuana, Markowski said.
Markowski said the buy-and-bust operation had not targeted Goetz.
"Just ended up being that way," she said.
On Dec. 22, 1984, Goetz shot four black men who he said were trying to mug him while he was riding the subway to a Christmas party. The incident garnered international attention, and Goetz, a lanky white man with glasses, became a household name.
Goetz's attorney, Barry Slotnick, once said that Goetz "was the most recognized face in the world."
"He was loved or hated by everyone who came in contact with him -- there was no in between."
Goetz said in court that on that day on the subway, one of the youths asked him for $5 and then all four surrounded him. Goetz, who said he had been mugged twice before, said in court that he snapped and "was out of control." He started shooting within 30 seconds of getting on the train.
In a criminal trial, Goetz was acquitted of attempted murder and assault, but convicted of illegal gun possession. He served 250 days in jail.
Twelve years after the incident, a civil court jury ruled that Goetz acted recklessly on the subway and ordered him to pay $43 million in damages to one of the men he shot who was permanently paralyzed as a result.
The saga largely faded from the limelight but has occasionally reappeared in the media since last year because of similarities between the case and the fatal shooting of Trayvon Martin by George Zimmerman in February 2012 in Sanford, Fla. Zimmerman also was acquitted.
For the most part though, Goetz has avoided media attention in recent decades, despite a run for mayor of New York in 2001.
"I tell people there are 10 doofuses running for mayor, and I want my name added to the list," he told the Los Angeles Times in 2001.
As part of his platform, he supported a vegetarian menu at city schools, jails and mental hospitals, claiming that he would never have been attacked on the subway if he were a vegetarian then.
"Vegetarians have better karma," Goetz told the Los Angeles Times in 2001.
Goetz also espoused a pro-gun and drug-tolerance agenda. He also said in 2001 that after a "family tragedy," the death of a pet squirrel, he had quit smoking marijuana.
ALSO:
Hagel orders same-sex spouse benefits at all National Guard base
New Mexico judge dismisses lawsuit, OKs horse slaughter to resume
Pregnant Texas wife knifed while on phone with overseas Army spouse
Twitter: @skarlamangla
---
Must-read stories from the L.A. Times
Get the day's top news with our Today's Headlines newsletter, sent every weekday morning.
You may occasionally receive promotional content from the Los Angeles Times.