Zimmerman lawyer calls prosecution 'disgraceful'; Martin lawyer calls for calm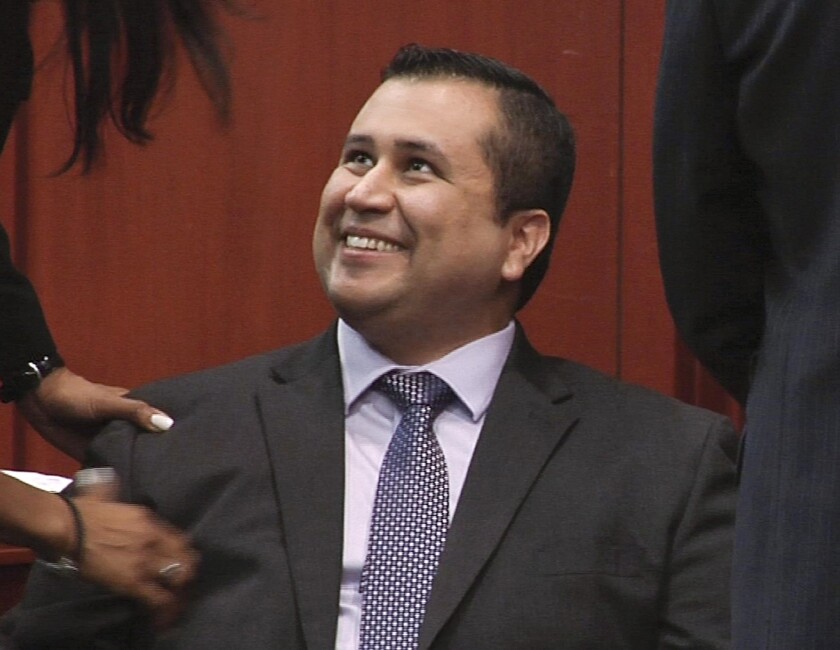 SANFORD, Fla. -- For weeks and weeks they talked, and when the verdict was finally rendered — not guilty — in the George Zimmerman murder trial, the attorneys had yet more to say.
"George Zimmerman was never guilty of anything except protecting himself in self-defense," said Mark O'Mara, one of Zimmerman's attorneys.
Benjamin Crump, an attorney for the family of Trayvon Martin, the 17-year-old youth Zimmerman shot to death, spoke of lessons that could be learned from the incident.
PHOTOS: Trayvon Martin and George Zimmerman: The controversial case
"All of America has to dig deep in their heart to find out how we can learn from this tragedy and make sure it's not repeated," Crump said.
Attorneys for the Martin and Zimmerman families met separately with the media after the verdict was announced Saturday night. The jury of six women found Zimmerman not guilty of second-degree murder in the shooting of Martin on Feb. 26, 2012, in Sanford, a city in central Florida.
Zimmerman, 29, maintained that he shot Martin in self-defense when the teenager attacked him. Prosecutors argued that he had profiled and stalked Martin, 17, who was returning from a convenience store after buying Skittles and a soft drink.
Prosecutors and critics of Zimmerman accused him of racially profiling Martin, but O'Mara said the emphasis on race by prosecutors and the public was misplaced. "They decided that George Zimmerman would be the person they would blame," he said, and portray the incident as a civil rights violation. Zimmerman, he said, has a "history as a non-racist."
He added: "Things would have been different if George Zimmerman was black because he never would have been charged with a crime."
Another Zimmerman attorney, Don West, took aim at the prosecutors. "The prosecution of George Zimmerman was disgraceful," he said. But West also said that "the tragedy is the loss of Trayvon Martin's life."
In his remarks, Crump offered thanks -- thanks to Martin's parents and supporters of the Martin family.
Martin wore a hoodie the day of his fatal encounter with Zimmerman, and the sweat shirts were prominently displayed in protests by those demanding that Zimmerman be held accountable for the killing. Crump alluded to those protests.
"To everybody who put their hoodies on and to everybody who said 'I am Trayvon,' his family expresses their heartfelt gratitude," he said.
Crump also called for calm after the verdict. On Saturday morning, he said, he received a tweet from Bernice King, daughter of the Rev. Martin Luther King Jr.: "Today is a defining moment for the status of my father's dream" and whatever the verdict, "in the words of my father, we must conduct ourselves on the higher plain of dignity and discipline."
Crump echoed that theme: "For Trayvon to rest in peace, we all must act peacefully."
Hennessy-Fiske reported from Sanford, Padilla from Los Angeles.
ALSO:
Zimmerman verdict sparks social media avalanche
George Zimmerman acquitted in slaying of Trayvon Martin
Zimmerman not guilty: Reaction includes tears, joy, disbelief
---
The Latinx experience chronicled
Get the Latinx Files newsletter for stories that capture the multitudes within our communities.
You may occasionally receive promotional content from the Los Angeles Times.