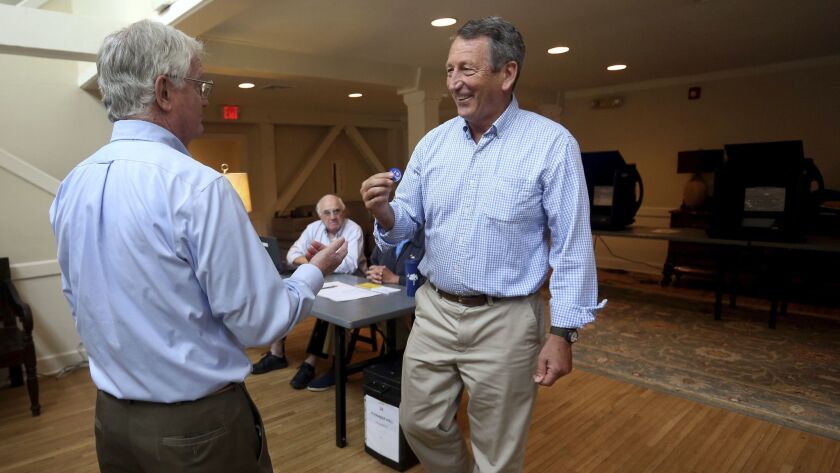 South Carolina Rep. Mark Sanford lost the Republican nomination for his congressional seat to an opponent who attacked his criticism of President Trump.
Voters on Tuesday decided state Rep. Katie Arrington would be the Republican candidate in the coastal 1st Congressional District.
Arrington spent her campaign calling Sanford a "Never Trumper." And hours before polls closed, Trump posted on Twitter supporting her.
Mark Sanford has been very unhelpful to me in my campaign to MAGA. He is MIA and nothing but trouble. He is better off in Argentina. I fully endorse Katie Arrington for Congress in SC, a state I love. She is tough on crime and will continue our fight to lower taxes. VOTE Katie!

— Donald J. Trump (@realDonaldTrump) June 12, 2018
Sanford is a former governor who has never lost an election in eight races in South Carolina, even after he admitted to an affair with a woman in Argentina.
In defense of his stance on Trump, Sanford has said he criticizes anyone regardless of party if they deserve it.
---