'Womp womp': Trump insider Corey Lewandowski mocks story of child with Down syndrome taken from mother at border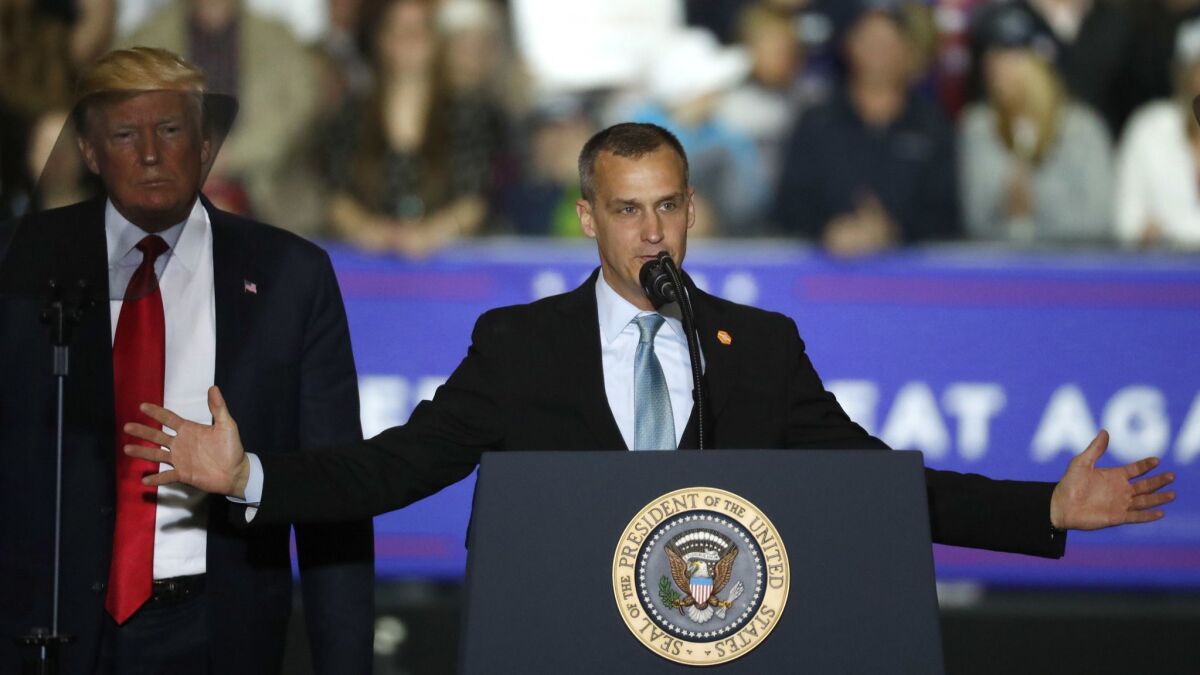 Washington Post
Reporting from Washington —
As the country's blood pressure continues to rise over the separation of migrant children from their parents at the border, tempers flared Tuesday night on Fox News.
On the cable news giant's evening newscast, former senior Democratic National Committee advisor Zac Petkanas began relating an anecdote of a "10-year-old girl with Down syndrome who was taken from her mother and put in a cage." In the middle of his comments, fellow guest Corey Lewandowski cut in.
"Womp womp," President Trump's former campaign manager said, a dismissive trombone-like sound effect.
"Did you just say 'womp womp' to a 10-year-old with Down syndrome?" Petkansas shot back. "How dare you," he repeated as Lewandowski attempted to speak. "How dare you. How dare you. How absolutely dare you, sir."
The Trump insider's prime-time appearance sent the exact message the White House has been attempting to counter in recent days. Images and audio from the border, of crying children wrenched from their families by government officials, have sparked serious uproar over Trump's "zero-tolerance policy." The president has doubled down on his stance, maintaining the policy while falsely spewing blame at congressional Democrats.
The administration continues to struggle to articulate its argument for the policy, even as polls show two-thirds of Americans oppose family separation and some GOP lawmakers are breaking ranks with the president.
Lewandowski's appearance immediately went viral. CNN's Brian Stelter called the words "dismissive, despicable" in his daily "Reliable Sources" newsletter.
"There is no low to which this coward Corey Lewandowski won't sink," former Fox News star Megyn Kelly tweeted. "This man should not be afforded a national platform to spew his hate."
Democrats also latched on to the comments.
"Democrats don't just represent progressive values, we also represent the middle & even the middle right because of how far the #GOP has shifted," Rep. Ted Lieu (D-Torrance), tweeted Tuesday night.
Swenson writes for The Washington Post.
---
Must-read stories from the L.A. Times
Get the day's top news with our Today's Headlines newsletter, sent every weekday morning.
You may occasionally receive promotional content from the Los Angeles Times.