Government shutdown Q&A: How long? What's the impact?
The District of Columbia, whose budgets are ultimately under the control of Congress, has declared that it will cease none of its typical operations should the government shut down. The district, which experienced extensive furloughs in previous shutdowns, has stood in defiance of a repeat of 1995. "I have determined that everything the District government does -- protecting the health, safety and welfare of our residents and visitors -- is essential," Mayor Vincent Gray said in a statement.
(Andrew Harrer / Bloomberg)
The Smithsonian will not only be closing its 18 museums and the National Zoo to all visitors, but also furloughing all but 688 of its 4,202 employees. As with all agencies, the protection of life or property accounts for most of those exemptions, but in the case of the Smithsonian, that includes responsibility for the various animals, archival documents and artifacts under their care.
(Handout / MCT)
In plans announced Friday, the Pentagon said that all active-duty personnel, reserve personnel and civilians performing essential activities would be required to stay on the job, though their Oct. 15 paychecks could be in limbo, if the shutdown continues. About 400,000 civilians, including tens of thousands in California, would be furloughed and would be paid retroactively only after congressional approval. The Department of Homeland Security is planning to furlough just less than 14% of its employees and only 4% of Veterans Affairs workers will be removed from duty.
(Jacquelyn Martin / Associated Press)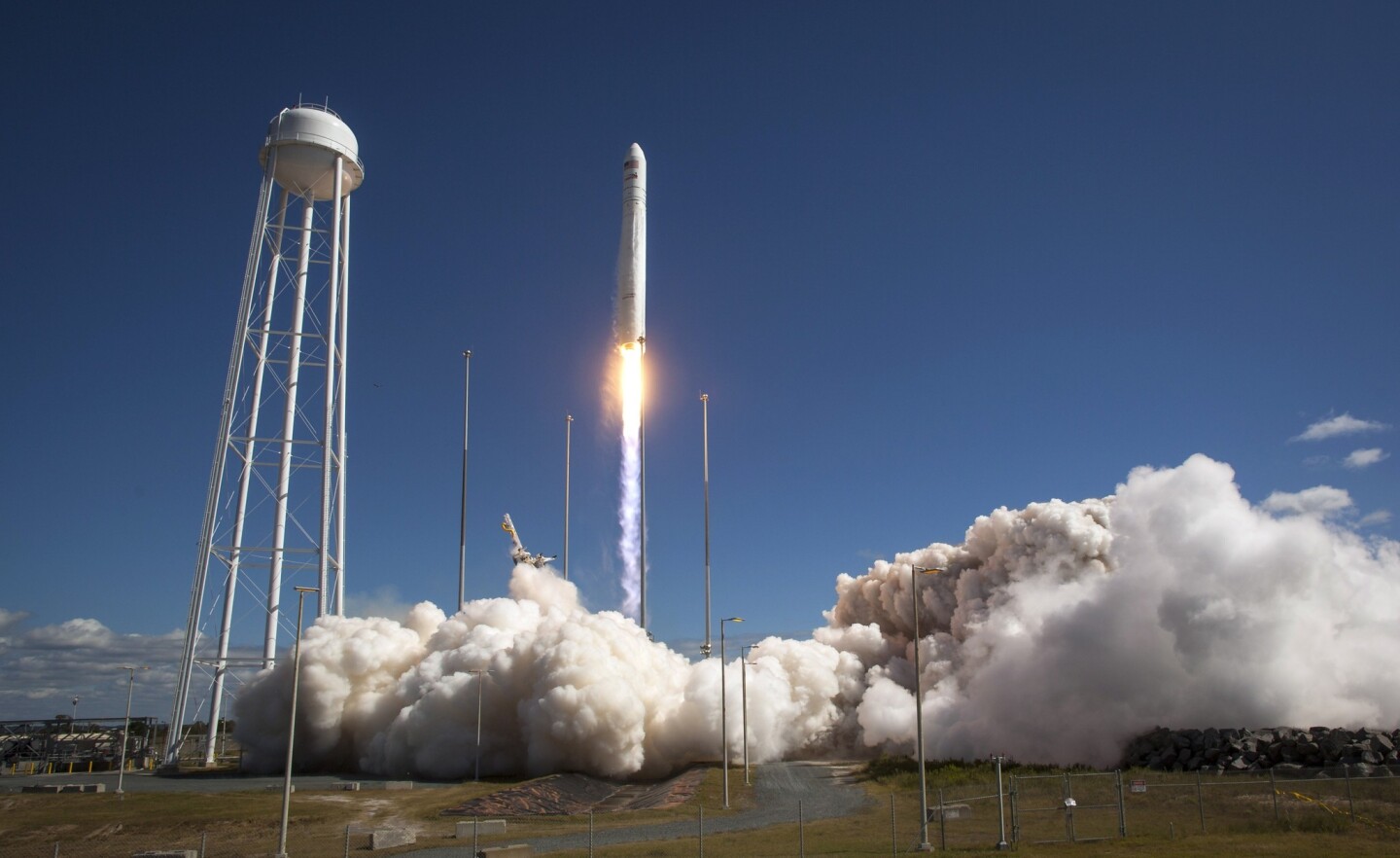 Just a fraction of NASA's more than 18,000 employees would remain on the job if the government shuts down, with all workers not "involved in the protection of life or property" set for furloughs. Examples of exempted employees include those monitoring the International Space Station and satellites, as well as researchers whose work would pose a danger if it were suspended.
(NASA / Getty Images)
All 401 national parks and monuments will be shut down, with visitors required to depart from the premises immediately and overnight lodgers within two days. As with many agencies, only employees deemed essential to the protection of life and property would be kept on, with 21,379 Park Service employees and 37,000 others within the Department of the Interior set to be furloughed.
(Rich Pedroncelli / Associated Press)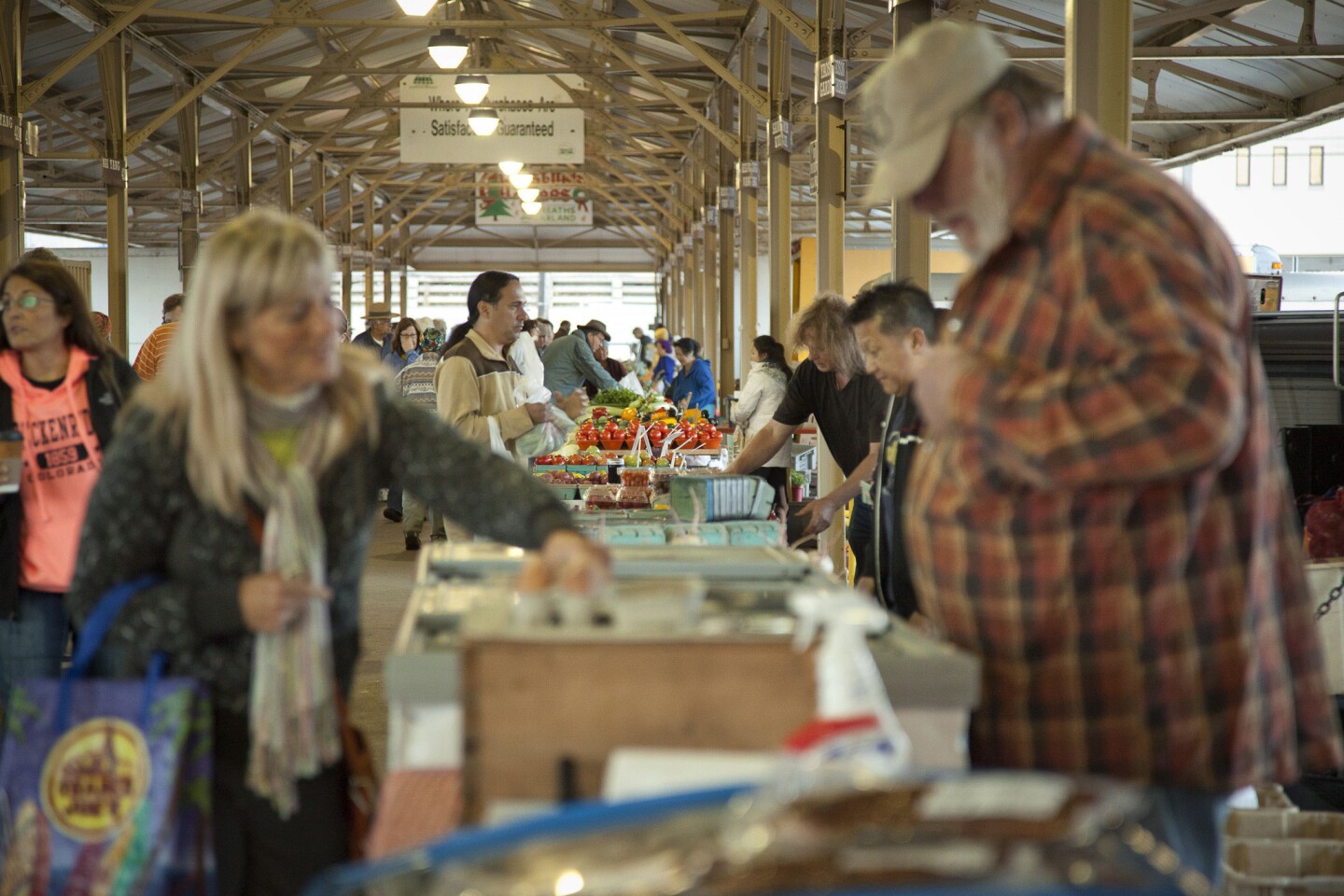 The Supplemental Nutrition Assistance Program, better known as food stamps, will continue undeterred by a government shutdown, with the service exempted under the Recovery Act and $2 billion in contingency funding put aside to support continued operations. Child nutrition programs, such as school meals, will similarly continue operations.
(Ariana Lindquist / Bloomberg)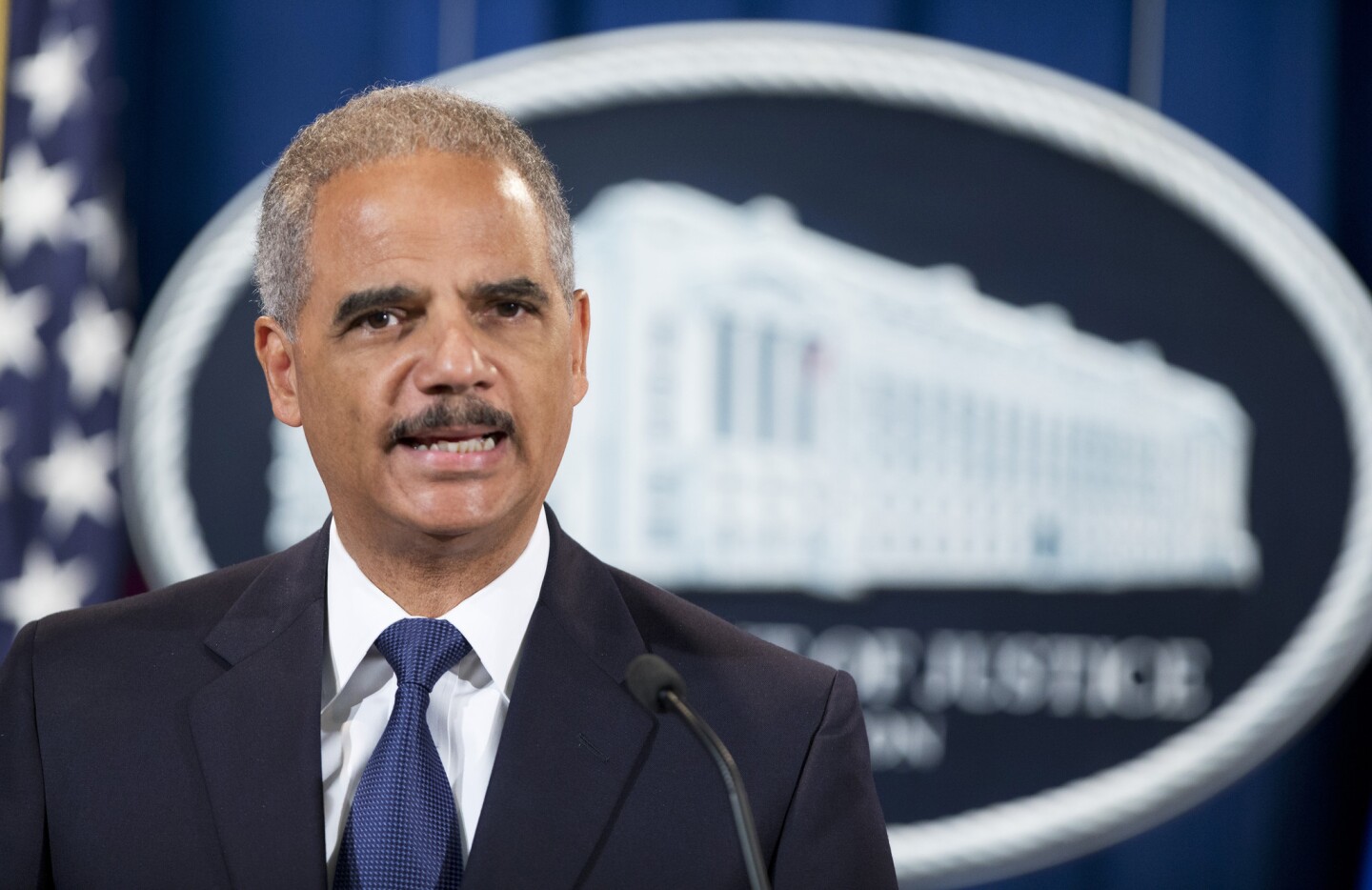 The Justice Department is planning on furloughing just 15.5% of its workforce, with 96,744 employees expected to remain on duty. Federal courts are expected to remain open until around Oct. 15, at which point the situation will be evaluated further, with furloughs possible. The Supreme Court, with its new term starting Oct. 7, will be unaffected by the shutdown.
(Manuel Balce Ceneta / Associated Press)
Though presidential appointees are exempt from the effects of a government shutdown, along with other employees deemed essential, the White House plans for 1,265 of its 1,701 employees to be furloughed.
(Brendan Smialowski / AFP/Getty Images)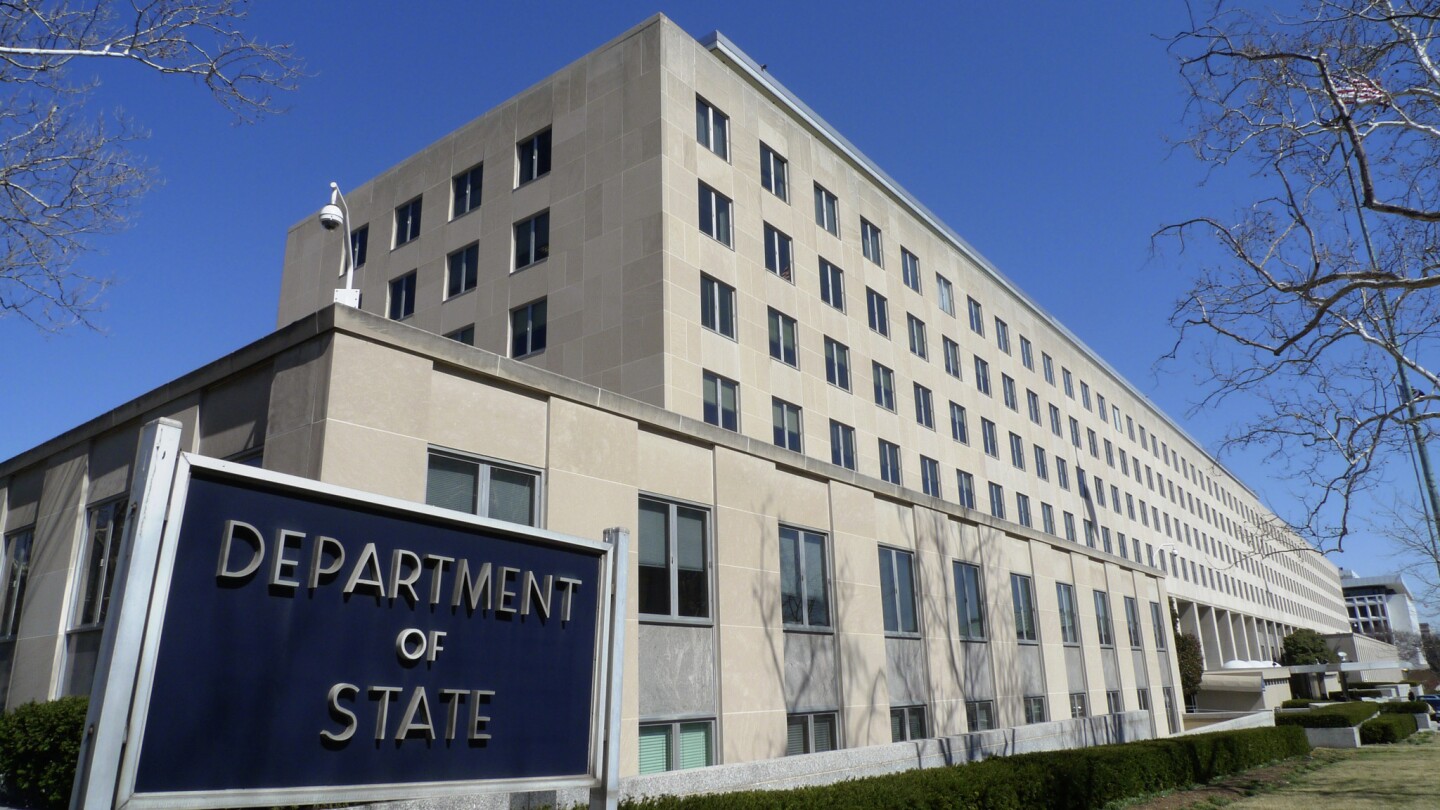 According to the State Department's shutdown plan, all non-essential employees will be furloughed, and passport services not housed in government buildings will "remain 100% operation as long as there are sufficient fees to support operations." Embassies and foreign consulates will also remain open.
(J. Scott Applewhite / Associated Press)
Since the Postal Service is a separate entity with its own funding, no deliveries or related services will be disrupted by the looming shutdown.
(David Goldman / Associated Press)
Just 1,069 employees of the EPA's total workforce of 16,205 will be exempt from furloughs due to their essential responsibilities, with a bare-bones staff responsible for a range of environmental emergency responses and property protection.
(Ross D. Franklin / Associated Press)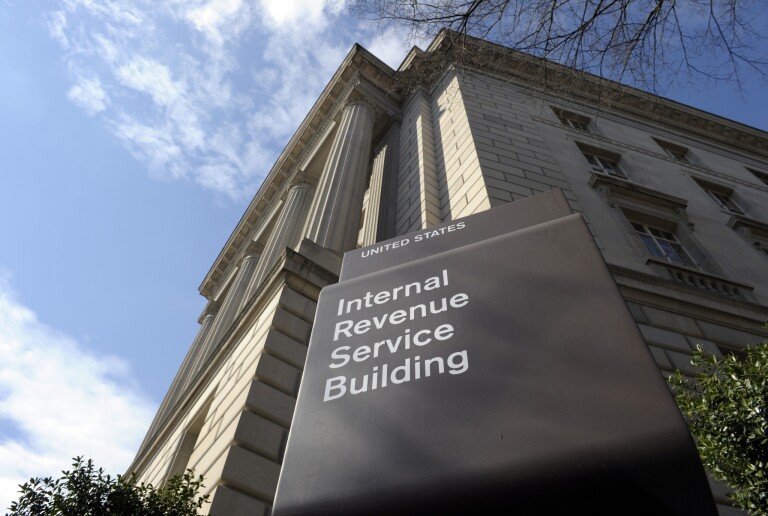 Just 9.3% of the 94,516 IRS employees will be exempted from furloughs after a government shutdown, though the agency will continue to process tax returns and other limited functions.
(Susan Walsh / Associated Press)
Though the Labor Department plans to continue paying unemployment benefits to those in need, it plans to furlough 13,350 of its 16,304 staff members.
(Karen Bleier / AFP/Getty Images)
Much of the federal government will shut down as of midnight. What will be closing, why and what impact will it have?
Question: Why a shutdown?
Answer: Every year, Congress has to approve laws, known as appropriations, that provide money for federal agencies. The new budget year begins on Oct. 1, and Congress has failed to pass a single one of the appropriations. An effort to pass a stop-gap bill to provide temporary money has stalled in Congress: Republicans have insisted they will not approve the stop-gap measure unless Democrats agree to block money for President Obama's healthcare law, and Democrats have refused to do that. Under federal law, if an agency does not have an appropriation law in force, it can't spend money, so it has to close.
Q: Do all government programs stop?
A: No. There are three big categories that don't. Some programs don't require annual appropriations. That group, which includes Social Security, Medicare and other so-called entitlements, continue without interruption. The second group entails functions "necessary to protect life or property." Law enforcement, the military, intelligence agencies and foreign embassies all will stay open. Finally, some programs have other sources of money that will allow them to function for a while. Courts, for example, can spend money they have collected through fines and fees, funds that would allow them to keep functioning for a while.
Q: What are some examples of government offices that will close?
A: The national parks, federally owned museums, such as the Smithsonian, offices overseas that give visas to foreigners hoping to visit the United States, many federal regulatory agencies, IRS call centers that provide assistance to taxpayers and most offices that handle federal grants and contracts will all close.
FULL COVERAGE: First government shutdown in 17 years

Q: What happens to federal workers?
A: At least 800,000 federal civilian workers will be furloughed. They will not be paid during the shutdown.
Q: Will workers get back pay once the shutdown ends?
A: The last time this happened, during the Clinton administration, Congress approved retroactive pay. There's no guarantee, however.
Q: What impact will all this have on the economy?
A: A lot depends on how long a shutdown lasts. If the duration is only a few days, the economic impact will be small. But the impact builds with time. The tourism industry will be among the first hit because of the closure of parks and the inability of foreign tourists to get visas.
Q: Why hasn't Congress passed its appropriations bills on time?
A: Passing money bills has been difficult for years because of disputes between the two parties about how much to spend. This year, the problem got a lot worse after House Republicans passed a budget plan that called for deep cuts in spending. When the time came to translate those overall spending numbers into specific appropriations bills, the bills failed because many Republicans decided the spending levels were too low.
What shuts down in a government shutdown
Q: How long will a shutdown last?
A: Both Republicans and Democrats will be watching to see which side gets blamed for the impasse. Whichever side is losing the battle for public opinion will eventually decide the price has gotten too high and will offer concessions. In the Clinton administration, there were two government shutdowns. One lasted five days, the other, which affected only part of the government, went on for three weeks.
MORE:
Column: Newt Gingrich has terrible advice
Federal government begins first shutdown in 17 years
Column: GOP will stop at nothing to deny Obama his due
Shutdown could hurt economy more now than it did in 1995
Follow Politics Now on Twitter and Facebook
Twitter: @davidlauter
---
Must-read stories from the L.A. Times
Get all the day's most vital news with our Today's Headlines newsletter, sent every weekday morning.
You may occasionally receive promotional content from the Los Angeles Times.