What happened when I moderated a debate of candidates you've never heard of
I'd never moderated a presidential debate. And it did not take long for me to recognize there was nothing I could have done to prepare for the first.
"A car was burned in my yard on my farm … and I'm not too happy about it," Republican hopeful Stephen Comley declared in his opening statement Tuesday night.
Comley was the first of 23 candidates to speak at a quadrennial forum at St. Anselm College for so-called lesser-known presidential hopefuls, part of a decades-old ritual in the nation's first primary state where even those candidates without national name recognition are granted a chance to make their case to voters.
In new line of attack, Ted Cruz seeks to cast Donald Trump as establishment favorite
As the front-runners in the Republican presidential campaign vie to portray themselves as outsiders, they are fighting just as fiercely to paint each other as close to the party's establishment.
Sen. Ted Cruz of Texas, who has highlighted what he calls rival Donald Trump's "New York values" and labeled him a liberal masquerading as a conservative, is now trying to tag Trump as the favorite of the party elite with less than two weeks until the first nominating contest, in Iowa on Feb. 1.
"We're seeing the Washington establishment abandoning Marco Rubio and unifying behind Donald Trump," Cruz told reporters in New Hampshire late Wednesday. "And we're seeing conservatives coming together and unifying behind our campaign. And if conservatives unite, we win."
In Iowa, Cruz and Trump are tied, based on several statewide surveys. Cruz's support among evangelical voters -- a key group in the state's GOP caucuses -- has surged in recent weeks, helping him gain on Trump, long the clear front-runner in Iowa polls.
At rally in Las Vegas on Thursday, Trump dismissed Cruz's assertions.
"He's a nervous wreck. He's had his moment and he blew it," Trump said to roars and applause from supporters inside a hotel ballroom.
Bernie Sanders calls for swifter action on Southern California gas leak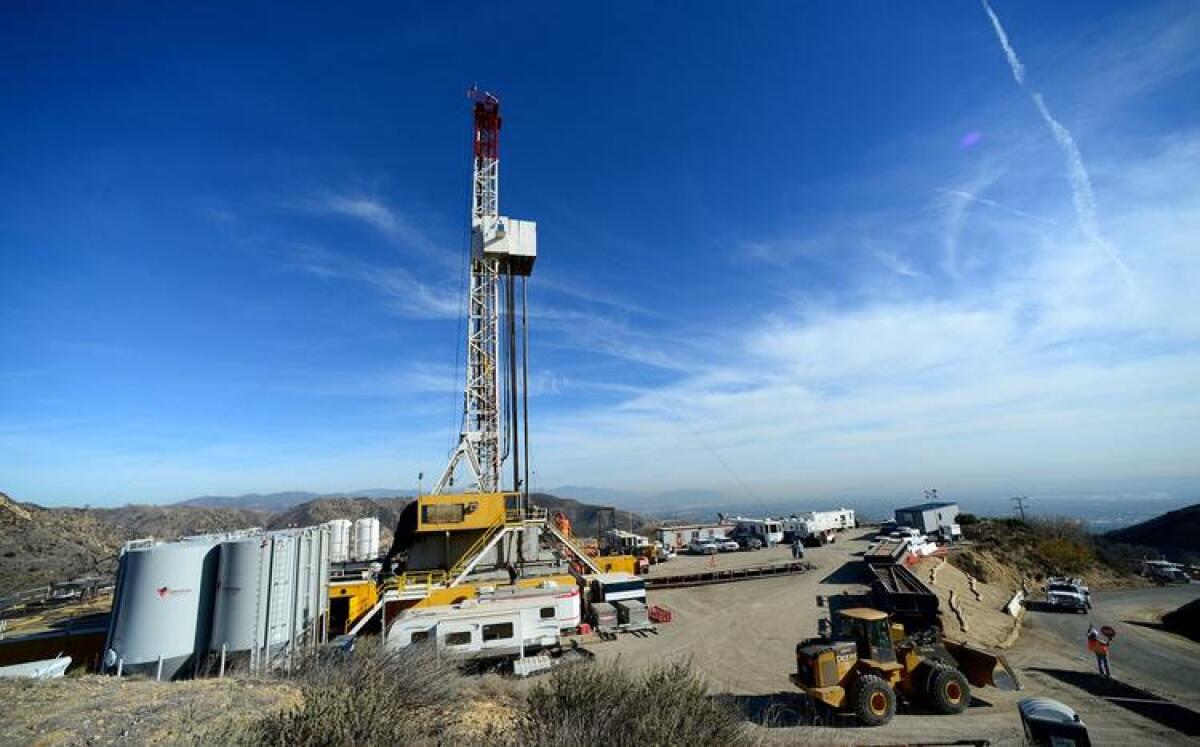 Bernie Sanders, the Democratic presidential candidate and U.S. senator from Vermont, blasted the Porter Ranch gas leak as an "absolute climate disaster" that demonstrates the need to shift away from fossil fuels.
Natural gas has been leaking into the atmosphere since October, and the Southern California Gas Co. has said it may not be plugged until February or March.
"Porter Ranch is simply one more tragic cautionary tale in our dependence on oil and gas," Sanders said in a statement while calling for "a sense of national urgency" to stop the leak.
Environmental hazards have been a fixture in the Democratic primary battle between Sanders and Hillary Clinton, the former secretary of State. Both candidates have also focused on the crisis in Flint, Mich., where a change in water supplies has threatened residents' health.
Sanders has called for Michigan Gov. Rick Snyder, a Republican, to resign, while Clinton has sent aides to Flint to work with the mayor's office.
Trump has a special name for Glenn Beck
Advisor: Trump candidate maintains a 'deep faith'
Donald Trump's campaign co-chair assured voters Thursday that the candidate is deeply faithful as he tried to tamp down a fuss over a wobbly biblical reference that Trump made.
During a speech at Liberty University in Virginia this week, Trump referred to 2 Corinthians by saying "two Corinthians," rather than the more familiar "second Corinthians," drawing laughter from an audience of evangelical Christians.
Trump himself tried to blame the mistake on both his mother and Tony Perkins, the president of the Family Research Council.
"Tony Perkins wrote that out for me — he wrote out the number '2' Corinthians," he told CNN on Wednesday. "I took exactly what Tony said, and I said, 'Well Tony has to know better than anybody.'"
The businessman also added that his mother came from Scotland and said they refer to the book as "two," not "second."
Trump campaign co-chair Sam Clovis said Thursday on CNN that the candidate maintains a "deep faith" but doesn't wear it "on his sleeve."
"His spiritual journey is one where he is internalizing this as he goes forward," Clovis said. "I'm very confident that Donald Trump is a person of faith, and I love being around him."
Hillary Clinton dismisses latest email revelation as a timed 'leak'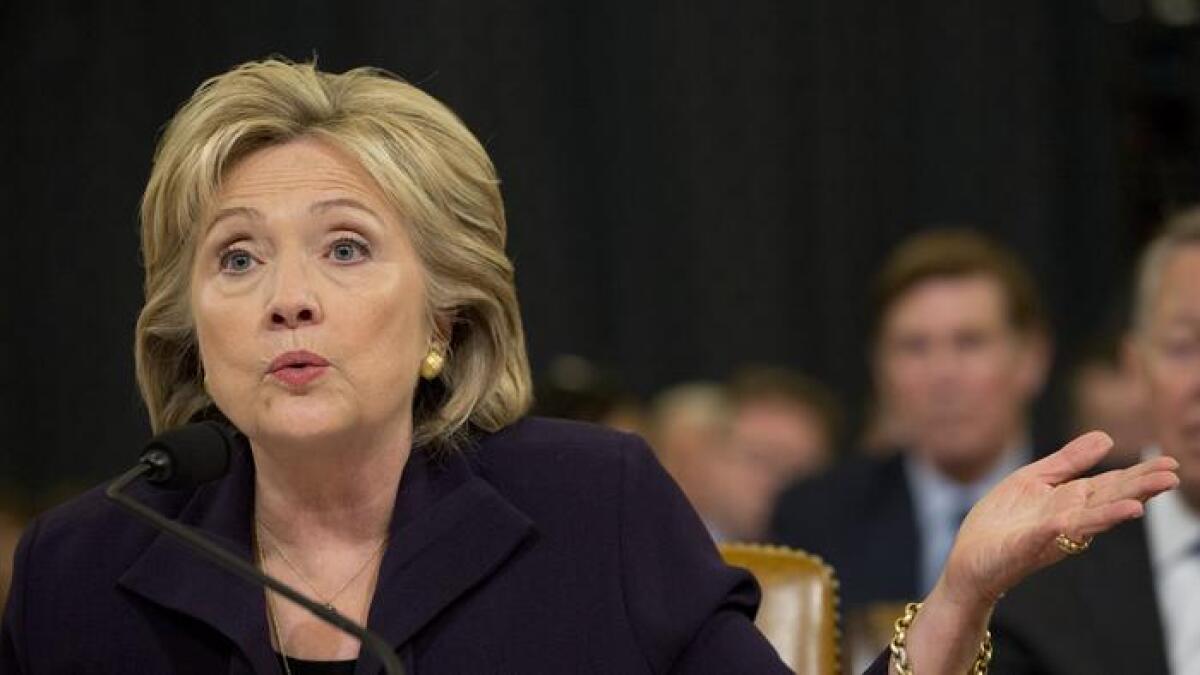 Hillary Clinton dismissed a new report broadening the claim that she mishandled classified information as an attempt to cast a shadow on her presidential campaign.
Several dozen emails Clinton sent over a private server while secretary of State contained information classified even higher than top secret, the inspector general for the intelligence community wrote to lawmakers last week in a letter obtained by Fox News.
Clinton said she thought the timing of what she called leaks should cast doubt on the validity of the report.
"This seems to me to be, you know, another effort to inject this into the campaign," she told NPR. "It's another leak."
Republican Party spokesman Michael Short, in turn, questioned Clinton's own credibility.
"The revelation that Clinton exposed intelligence from our most secretive and highly classified programs raises serious legal questions given the fact she signed nondisclosure agreements obligating her to protect classified information regardless of whether it was marked," he said.
Clinton's use of a private server to conduct government business has dogged her campaign for months and cast a shadow over one of her chief assets, her time as the nation's top diplomat. She has acknowledged that she made a mistake but said she used the system simply for convenience and insists that she did nothing illegal.
Clinton reiterated that she did not send classified information — but that maybe she received a few news stories.
"I never sent or received anything marked classified," she told NPR. "I did, perhaps, receive some New York Times articles."
Number of people in U.S. illegally falls, countering campaign-trail narrative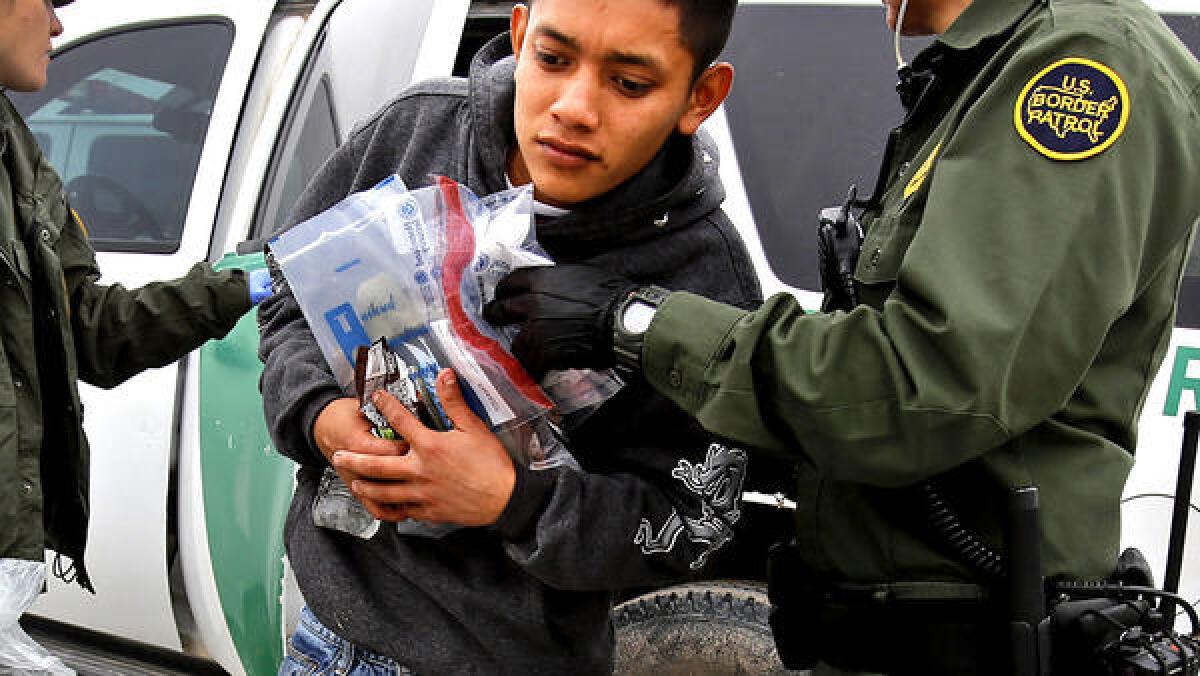 The number of immigrants living in the U.S. illegally is at its lowest in more than a decade and, for the first time in years, has probably dropped below 11 million.
A new study by the Center for Migration Studies estimates that 10.9 million immigrants are living in the country without authorization. That is the lowest level since 2003 and the first time the number has dipped below 11 million since 2004.
The decline, which has been documented by previous studies as well, runs counter to the widespread image on the Republican presidential campaign trail of a rise in illegal immigration.