Jeb Bush is being overtaken in South Carolina ad wars, and that's a bad sign for his campaign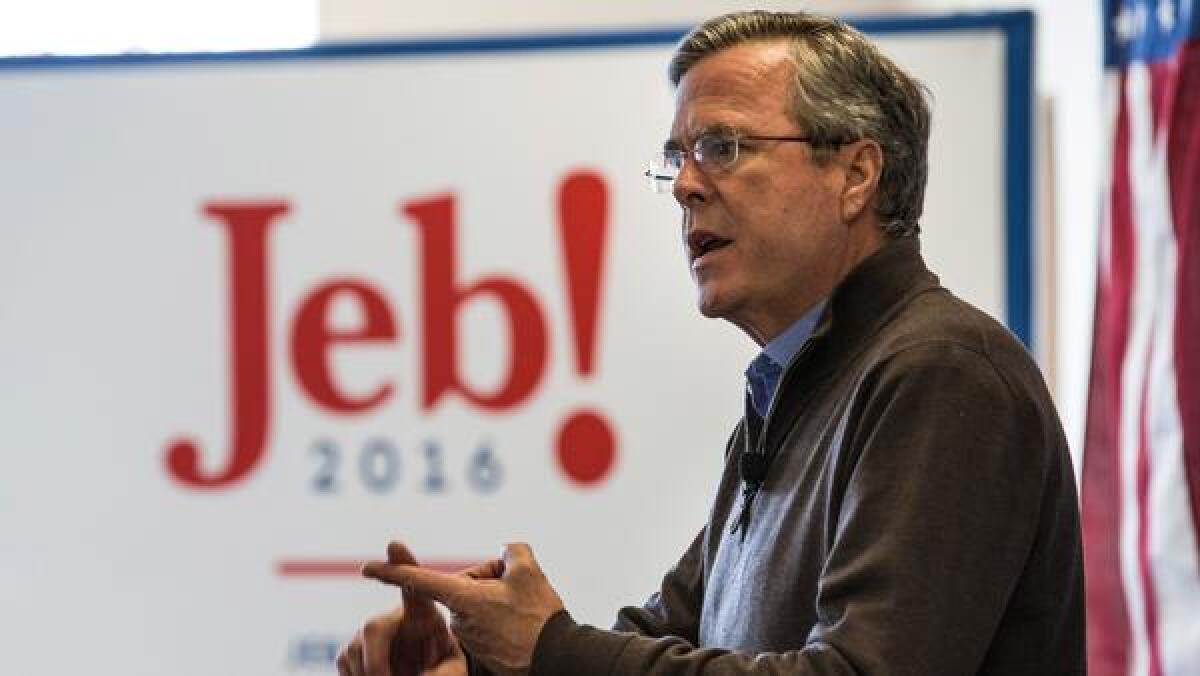 In the opening weeks of the 2016 campaign, Jeb Bush and his supporters used a big financial advantage to smother the competition with television advertising. Now, with Bush struggling to salvage his sputtering presidential run, his rivals have caught up.
The super PAC supporting Bush, Right to Rise USA, has still dominated the state overall, with more than 12,400 ads since the race began, according to an analysis released Thursday by the Wesleyan Media Project.
That's some 2,000 more ads than the next highest candidate, Marco Rubio. Right to Rise raised more than $100 million before Bush even entered the race, far more than any other candidate.
But it's a different story now, ahead of South Carolina's GOP primary Saturday. Since the beginning of this month, more commercials have aired supporting Ted Cruz (4,904) and Rubio (3,882) than Bush (2,664), the report says.
It's not a good sign for Bush, said Michael Franz, co-director of the project.
"This may be an indicator of some sluggishness in the Bush camp," he said in the report. "One might expect a final stand in South Carolina by pro-Bush efforts. Instead, they are being edged out."
The report also shows that Rubio has gotten far more for his money overall. His camp has spent $35.3 million to air 32,600 ads; the pro-Bush forces, meanwhile, have spent an estimated $61.9 million and gotten only 36,000 airings.
The front-runner in the race, Donald Trump, continues to demonstrate that advertising isn't everything. He's stayed on top while spending just a fraction of his rivals' count on advertising – just $6.6 million so far.
In the Democratic race, Hillary Clinton and Bernie Sanders are virtually tied in the ad wars nationwide, with each candidate airing over 38,000 commercials. Clinton has spent a little more, $20.8 million to Sanders' $20.1 million. In Nevada, where Clinton aides are worried about a surge from Sanders, the Vermont senator has spent slightly more on advertising than Clinton, $2.6 million to $2.5 million.
Outside money from rich donors continues to pour into the race, swamping the cash spent by the candidates themselves, the report says. Super PACs and other groups, which can accept unlimited donations, have spent more than $122 million so far, more than three times the amount spent by all campaigns combined.