Meet the Donald Trump advisor who was once among Hillary Clinton's most emphatic fans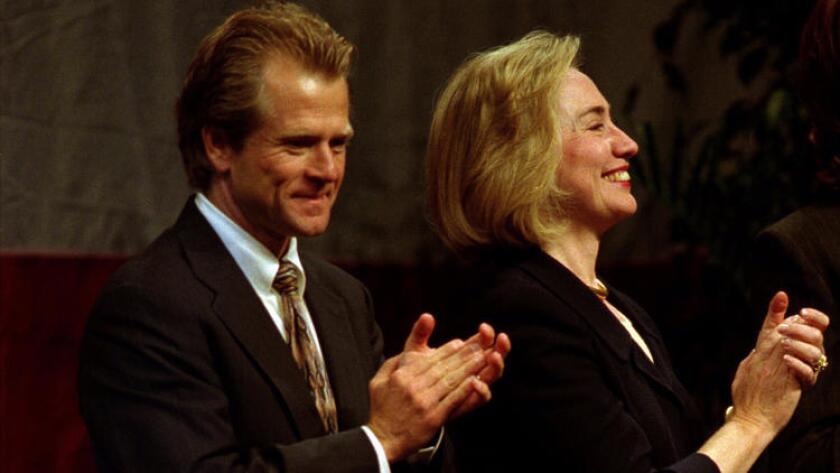 The colorful California academic who helped inspire Donald Trump's rants against free trade deals has had an interesting life full of interesting experiences that he details in his many books.
But one really stands out – so much so that Peter Navarro, an outspoken member of Trump's economic advisory team, called it "sweet manna from heaven."
It was the day Hillary Clinton came to San Diego to give his run for Congress a boost.
Clinton, of course, is now one of Navarro's favorite villains. Navarro, a UC Irvine professor, rarely misses an opportunity to tear down her resume. His polished critiques of Clinton are one of the more potent weapons of the Trump campaign, which has struggled to attract credentialed economic thinkers. Navarro can often be found on cable news, on the radio and in the pages of major newspapers warning about how a Clinton administration would lead to more misery for a shrinking middle class.