The race for 270 electoral votes - what states matter?
A presidential candidate needs 270 electoral votes to win the White House. Most states predictably vote red or blue, but a small handful swing either way and make up the main election battlegrounds. What does it take to win the presidency?
Opinion: Was Trump's quick trip to Mexico dumb or politically daring?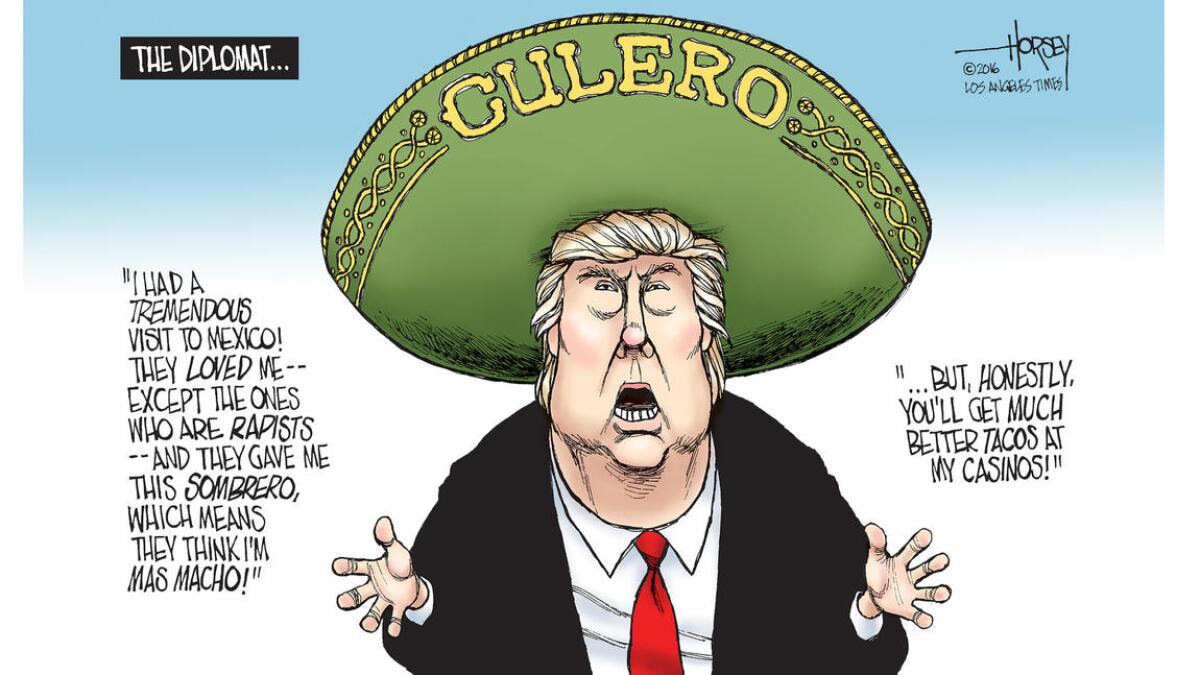 Indiana Gov. Mike Pence set to release tax returns next week; no word on release by Donald Trump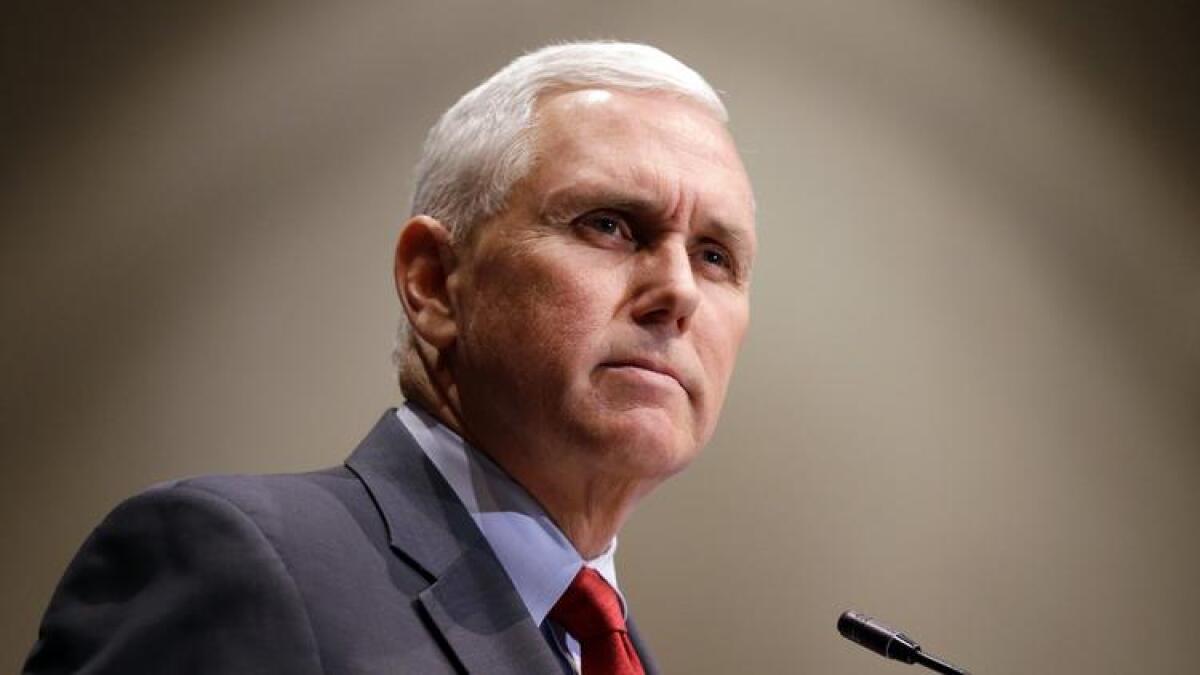 Republican vice presidential hopeful Mike Pence is ready to release his tax returns.
But don't expect the same for Donald Trump.
In an interview with NBC's "Meet the Press," set to air Sunday, the Indiana governor said he will release his returns next week.
When asked whether Trump also will release his returns, however, Pence said no, citing an ongoing audit of the Republican presidential nominee's taxes.
"Donald Trump will be releasing his tax returns at the completion of an audit," said Pence, adding "we'll see" if Trump releases his returns prior to election day.
Trump has repeatedly said he won't release any of his recent returns, citing the Internal Revenue Service review.
But the IRS says all taxpayers are free to make their returns public, regardless of whether they are being audited.
And every major party nominee since Richard Nixon has released tax returns.
Trump's refusal to follow precedent has fueled speculation that the tax records show he pays little or no taxes, makes scant charitable contributions or is not as wealthy as he has claimed.
In August, Hillary Clinton, the Democratic presidential nominee, released 2015 tax returns that showed she and her husband, former President Bill Clinton, earned $10.6 million.
Snapshot from the campaign trail: Mike Pence in Ohio
Donald Trump insists he's there to 'learn' as he visits black church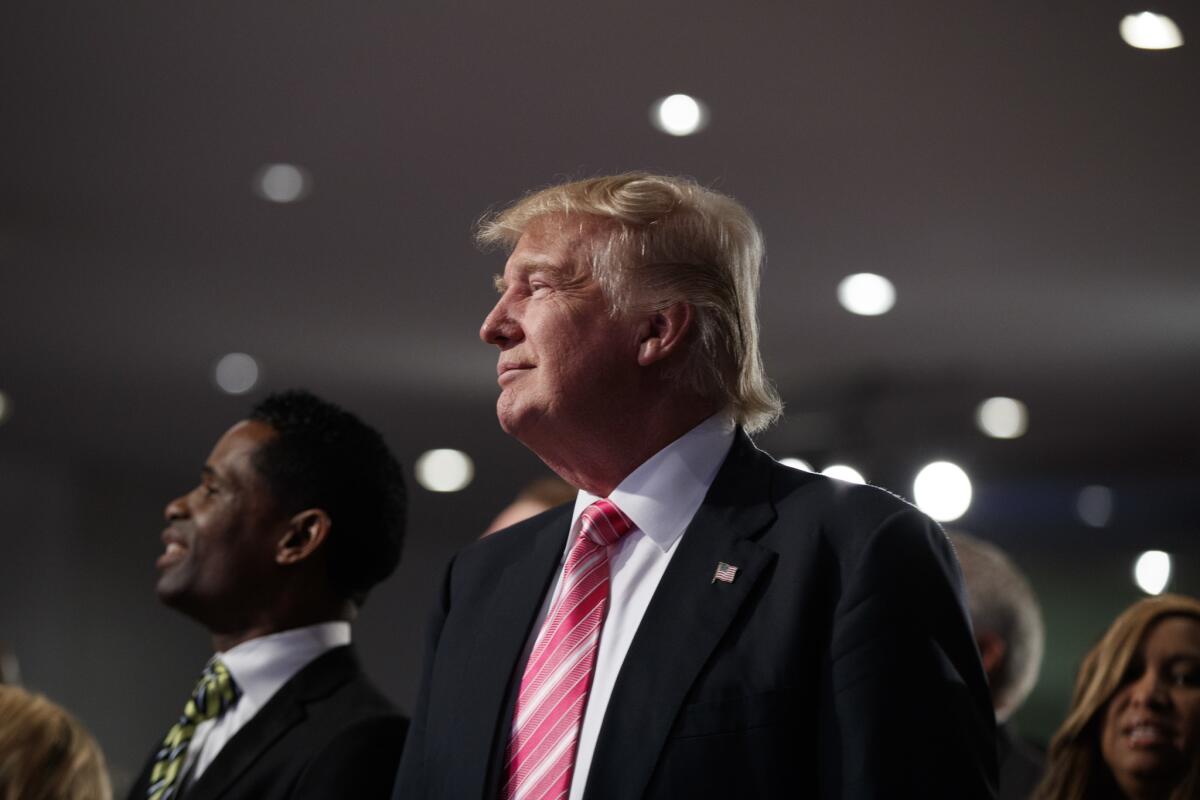 Delivering an uncharacteristically solemn address to a predominantly black congregation in Detroit on Saturday, Donald Trump expressed discontent with a nation he said was "too divided."
"We talk past each other, not to each other," the Republican presidential nominee said, reading from a prepared statement, "and those who seek office do not do enough to step into the community and learn what's going on. ... I'm here today to learn."
Trump, who trails far behind Democrat Hillary Clinton among black voters, has insisted for weeks that as president, he would create jobs and build safer communities for African Americans.
But his pitch to black voters has mostly come before overwhelmingly white audiences.
Only in recent days has Trump traveled to black communities, as he did Friday when he visited local leaders in North Philadelphia. Some political observers see his overt pitches to black voters as an attempt to boost his poll numbers with moderate whites who view his past rhetoric as racist.
Trump, whose support among blacks remains in the single digits, was sued by the Department of Justice in the 1970s for housing discrimination against African Americans.
More recently, his campaign has been marked by divisive and racially coded rhetoric. Trump has called for a ban on Muslims entering the country and labeled some Mexican immigrants as "rapists" and drug dealers, comments from which he has not backed away.
Last month, Trump told African Americans: "You're living in poverty, your schools are no good, you have no jobs. … What the hell do you have to lose?"
During his brief remarks Saturday before Great Faith Ministries International, Trump eschewed such fiery language, favoring a more subdued tone and explaining that better schools and safer communities will be a priority for him if he's elected president.
"I want to reform that system so that it works for you, everybody in this room," he said. "I believe that true reform can only come from outside the system."
Trump, who was joined by former GOP presidential candidate Dr. Ben Carson, a Detroit native, said he understands the "African American community has suffered from discrimination," adding that there were "many wrongs" that still needed to be "made right."
But the overture did not impress Wendell Anthony, president of the Detroit chapter of the NAACP.
"It's nothing but a ruse," Anthony told CNN. "It's nothing but a scam."
Donald Trump goes to church
Protesters greet Donald Trump outside black Detroit church