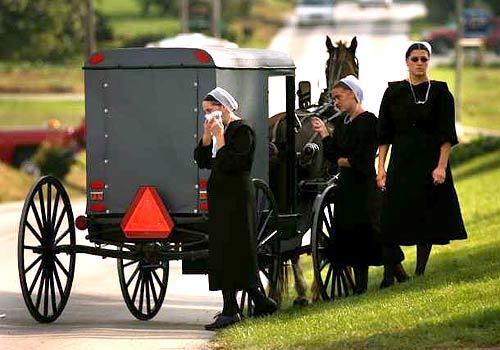 4 Images
Grief and Questions in the Aftermath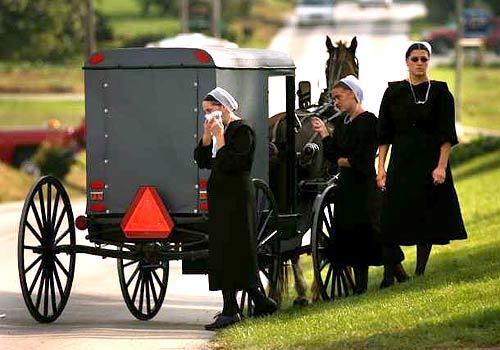 Amish women stand outside a farm in Nickel Mines, Pa., where family and friends gathered before the funeral for children killed in the school shooting.
(Carolyn Cole / LAT)
Amish schoolchildren in Bart, Pa., run outside for a lunch break. Students in the area returned to classes Tuesday.
(Carolyn Cole / LAT)
A teenage girl cools down her horse outside Fisher's Houseware & Fabrics store in Bart, Pa.
(Carolyn Cole / LAT)
Residents travel the main road of Nickel Mine, Pennsylvania on the morning following the assault on the town's school.
(Carolyn Cole / LAT)