Khalid Shaikh Mohammed
Khalid Shaikh Mohammed
Raised in Kuwait, graduated from North Carolina A&T State University in 1986 with a degree in mechanical engineering. Believed to have devoted most of his adult life to terrorist plotting, he was reputedly the driving force behind the Sept. 11 attacks as well as several subsequent plots against U.S. and Western targets worldwide.
(AFP)
Abd al Rahim al Nashiri
Abd al Rahim al Nashiri
Born in 1965, Saudi national of Yemeni descent. Was Al Qaeda's operations chief in the Arabian Peninsula until his capture in 2002. Led cells in Qatar, Saudi Arabia, the United Arab Emirates and Yemen. Convicted by a Yemeni court of being the mastermind and local manager of the 2000 bombing of the U.S. destroyer Cole off Yemen.
(Getty Images)
Ramzi Binalshibh
Ramzi Binalshibh
Reputed to be a key facilitator for the Sept. 11 attacks and a lead operative, until his capture in 2002, in the post-Sept. 11 plot allegedly conceived by Khalid Shaikh Mohammed to hijack aircraft and crash them into London's Heathrow Airport. Allegedly slated to be one of the Sept. 11 pilots but was unable to obtain a U.S. visa
(Associated Press)
Abu Faraj Libbi
Abu Faraj Libbi
Libyan paramilitary commander took on more direct operational responsibilities after the arrest in 2003 of Khalid Shaikh Mohammed. Was the organization's general manager, subordinate only to Bin Laden and Ayman Zawahiri, beginning in mid-2003. Was a communications conduit for between Al Qaeda managers and Bin Laden from August 2003 until his capture in 2005.
(HANDOUT, xx)
Riduan bin Isamuddin also known as Hambali
Riduan bin Isamuddin,also known as Hambali
Operational chief for the Southeast Asia-based Islamic extremist group Jemaah Islamiah. Served as main link interface between that group and Al Qaeda from 2000 until his capture in 2003. Alleged to have helped plan the first Bali bombings in 2002 bombings in Bali, Indonesia, and to have facilitated Al Qaeda financing for the 2003 JW Marriott hotel bombing in Jakarta.
(AFP/Getty Images)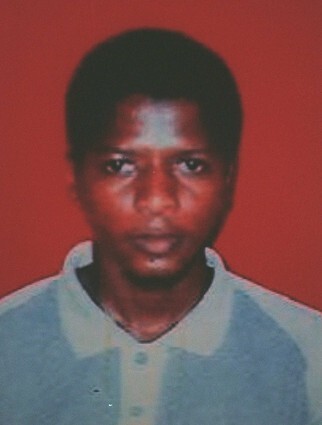 Ahmed Khalfan
Ahmed Khalfan Ghailani
Born about 1974 in Tanzania. .Al Qaeda document forger and travel facilitator. Indicted for his alleged role in the 1998 U.S. Embassy bombings in East Africa. After moving to Afghanistan, became a cook for Osama bin Laden before moving to a forgery office in Kandahar.
(HO, Associated Press)