10 Images
O.C's 'Ring' Cycle
Leonid Zakhozhaev as Siegfried in the third opera of the popular four-part "Ring" Cycle by the Kirov Opera, performing in Costa Mesa.
(Lawrence K. Ho / LAT)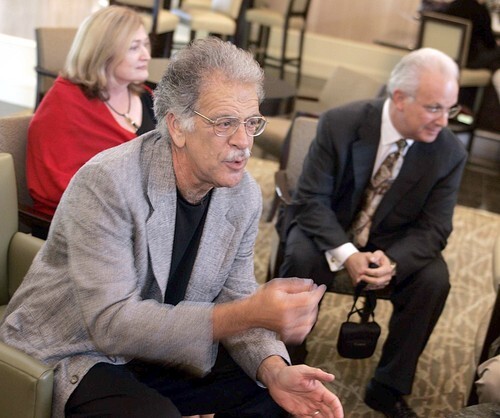 "In a good Wagner production, time stops," Steve Sokolow, president of the Northern California chapter of the Wagner Society, said. "You have eternity. You go into deep psychology."
(Christine Cotter / LAT)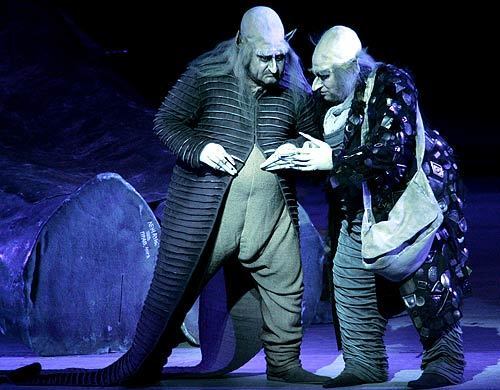 Viktor Chernomortsev as Alberich (left) and Vasliy Gorshkov as Mime in Act II of "Siegfried." Fans of the Wagnerian opus know that putting on "The Ring of the Nibelung" costs more than most opera companies can afford.
(Lawrence K. Ho / LAT)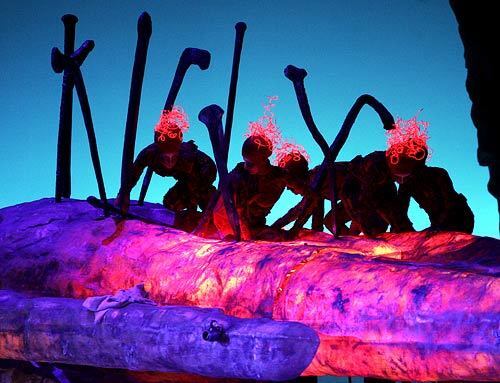 The cast lurks in costumes that represent burning coal throughout the opera. By some estimates, a big-city "Ring" cycle, and the travelers it brings, can have a total economic impact of more than $30 million.
(Lawrence K. Ho / LAT)
Leona Geeves traveled all the way from Sydney, Australia, for the "Ring."
(Christine Cotter / LAT)
Vasily Gorshkov (right) and Leonid Zakhozhaev perform (Mime and Siegfried, respectively) in Act I of "Siegried" at the first major staging of the cycle ever in Southern California.
(Lawrence K. Ho / LAT)
With Vasily Gorshkov (left) as Mime and Leonid Zakhozhaev as Siegfried, "Ringheads" flock to the O.C. production, and anywhere else the Kirov event travels.
(Lawrence K. Ho / LAT)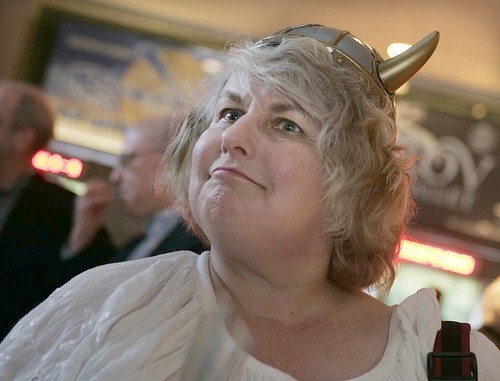 "I have mortgaged my house to go to 'The Ring.' I have quit my job. I've done things," said June Slobodian of Winnipeg, Canada.
(Christine Cotter / LAT)