9 Images
Glenn Ford | 1916-2006
Glenn Ford in "Jarrett," a 1973 drama that aired on "NBC Double Feature Night At The Movies." In it, he played Sam Jarrett, a boxer-turned-private investigator specializing in tracking down stolen works of art.
(Columbia Pictures)
In 1955's "Blackboard Jungle," Ford had the starring role as an idealistic yet tough-minded teacher.
(MGM)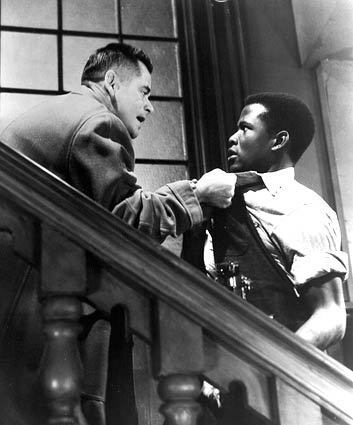 Ford, at the height of his movie acting career in the 1950s, in a scene from "Blackboard Jungle" with Sidney Poitier.
(MGM)
Ford and Ingrid Thulin dance at Maxim's in MGM's "The Four Horsemen of Apocalypse" from 1962.
(MGM)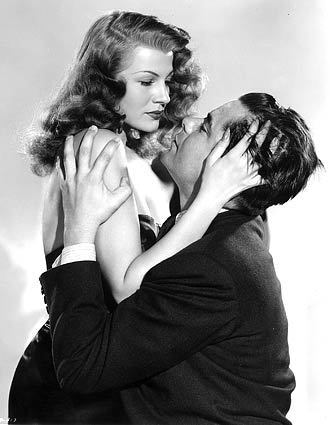 After his discharge from the military, Ford went on to star with Rita Hayworth in the 1946 drama "Gilda."
(Columbia Pictures)
In a scene from the 1953 crime thriller "The Big Heat" directed by Fritz Lang, Ford, as Det. Sgt. Dave Bannion, desperately tries to rescue his wife.
(LACMA)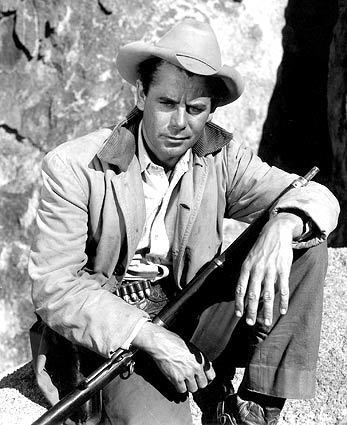 Ford as John Parrish in the 1955 western "The Violent Men." In an interview with the Los Angeles Times, Ford expressed a fondness for the genre, with its simple plot lines and sparse dialogue. "You don't have to speak English to understand what's going on," he said. "I've always said the talking pictures talk too much anyway."
(UCLA Film and Television Archive)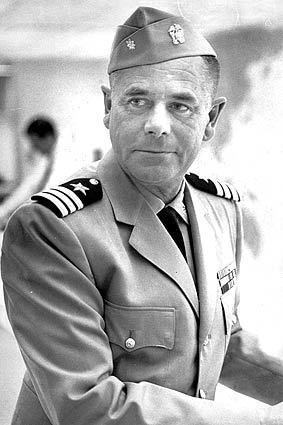 Ford checks in at an airline ticket counter at Los Angeles International Airport en route to Vietnam in 1967. As a commander in the Naval Reserve, Ford spent a month in Vietnam that year. Accompanied by a Marine Corps camera crew, he filmed combat locations for "Global Marine," a documentary training film for recruits. "People who come out here for a visit and go back with pat opinions about how the war is going to be won are fools," Ford told The Times at the end of his trip to the war zone.
(UPI)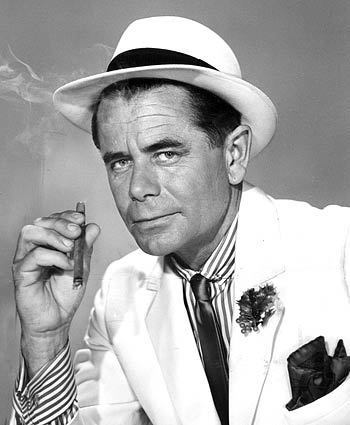 Ford in a handout photo as Dave "the Dude" Conway in 1961's "Pocketful of Miracles." Ford won a Golden Globe as best actor for his performance in the Frank Capra movie. Ford was nominated for Golden Globes for his roles in "Don't Go Near the Water" and "The Teahouse of the August Moon."
()