Bruce Meyers in his Fountain Valley shop in 1969. Meyers invented the Meyers Manx dune buggy.
(Car and Driver Magazine)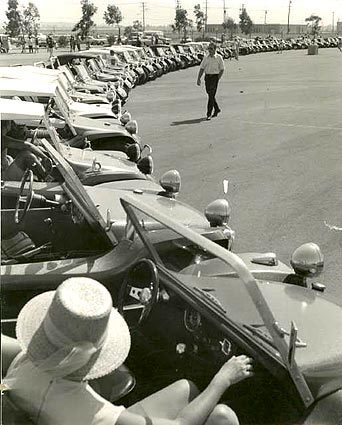 The first Manx club meeting.
()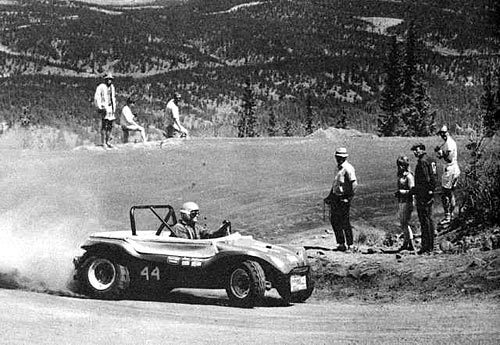 A Manx roars down Pikes Peak.
()
James Crotzer of Glendale took advantage of balmy breezes by racing his dune buggy in the hills near Castaic.
(Ken Lubas / LAT)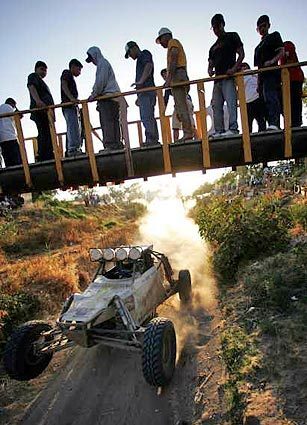 2004 Baja 500 off-road race in Ensenada, Baja California, Mexico. A dune buggy races under a crowded pedestrian bridge in the last stretch of the Baja 500 in a dry river bed near downtown Ensenada.
(Damon Winter / LAT)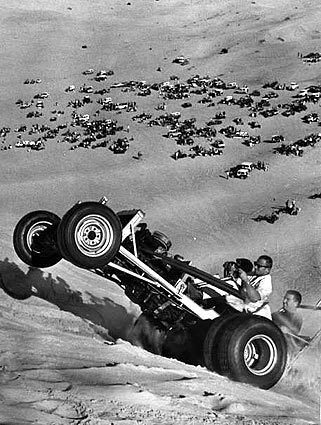 A dune buggy with three riders rears back as it reaches the top of a sand dune. Spectators watch from almost 300 feet below.
(Art Rogers / LAT)
Mark Meulpolder pops a wheelie at the Oceano Dunes State Recreation Area.
(Steve Osman / LAT)