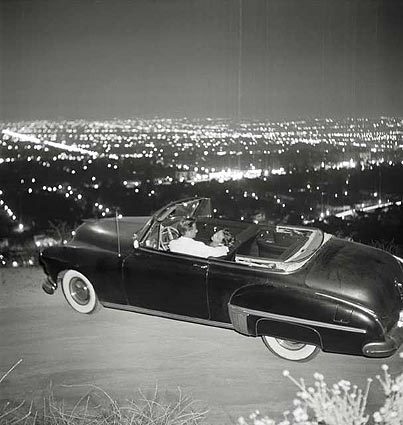 11 Images
Mulholland Drive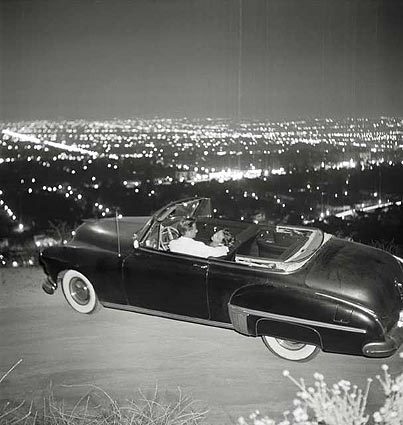 The views are stunning but the city lights have often been overlooked by the countless couples who have parked on one of Mulholland Drive's many "makeout" points.
(Michael Ochs Archives / Corbis)
The first stretch of Mulholland Drive between the Cahuenga Pass and Calabasas opened at the end of 1924 as one of the nation's first scenic highways.
(LAT)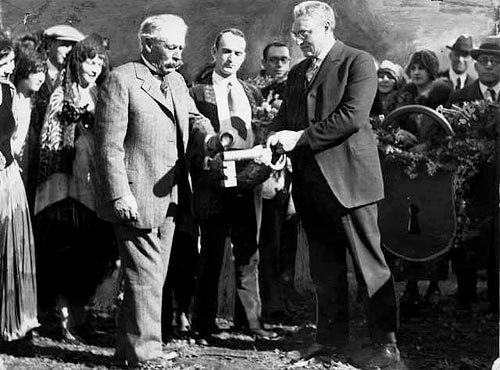 The road's namesake, Los Angeles water czar William Mulholland, right, used a gold- colored key to break a bottle filled with Los Angeles Aqueduct water to christen the highway, which he had proposed 11 years earlier.
(LAT)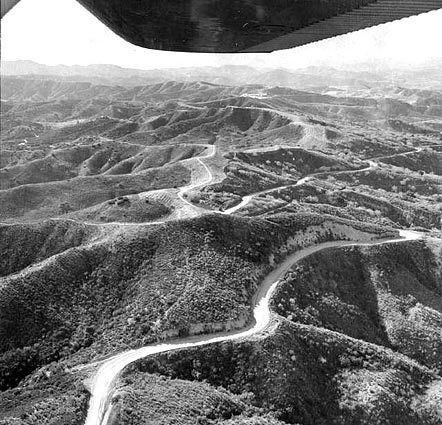 Not a car is in sight on the two-lane roadway as it twists and turns through the Santa Monica Mountains in this 1967 photo.
(LAT)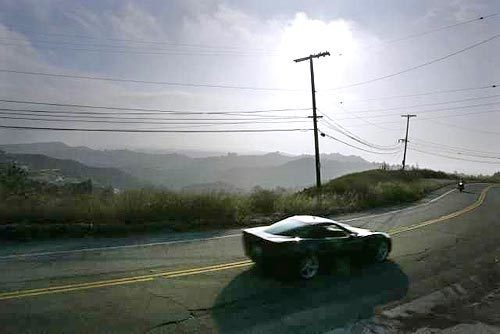 The sports cars and Mulholland Drive seem made for each other.
(Damon Winter / LAT)
The highway challenges motorists on a daily basis with a series of snake-like twists and turns.
(Damon Winter / LAT)
A shroud of fog and clouds descend on Mulholland Drive as it winds its way through the hills of Studio City.
(Myung J. Chun / LAT)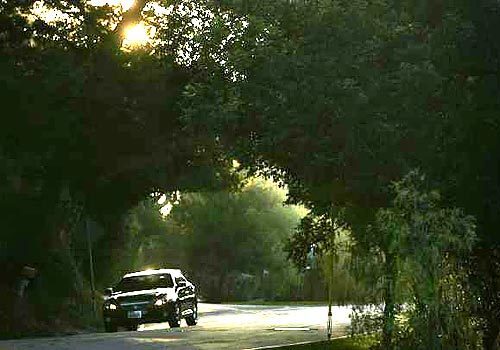 Forested sections like this one west of Beverly Glen make it easy to forget that motorists are traveling through a metropolis of more than 10 million people.
(Damon Winter / LAT)

David Hockney's "Mulholland Drive: The Road to the Studio" depicts his frequent travel from the Hollywood Hills into the city grid below.
(LACMA)
The taillights of a Porsche cut their own zig-zag path on Mulholland Drive west of Coldwater Canyon.
(Damon Winter / LAT)
A nighttime ride on Mulholland Drive above the lights of Los Angeles has been a ritual experience for many residents.
(Damon Winter / LAT)