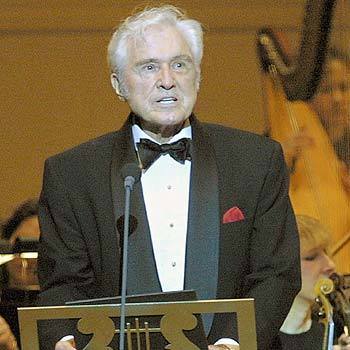 5 Images
John Raitt: 1917-2005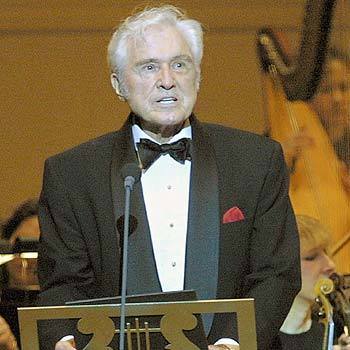 John Raitt introduces Rodgers & Hammerstein's "Carousel" to patrons at Carnegie Hall in New York in 2002. Raitt is the robust baritone who created the role of Billy Bigelow in the original New York production.
(Stuart Ramson / AP)
John Raitt, left, Stevie Wonder, Bonnie Raitt, Eric Idle and Marilyn Horne were inducted into the Hollywood Bowl Hall of Fame in 2001.
(Lori Shepler / Los Angeles Times)
John and Rosemary Raitt reunited and wed after 41 years apart.
()
1957's 'The Pajama Game' was directed by George Abbott and Stanley Donen and starred (pictured) John Raitt and Doris Day.
()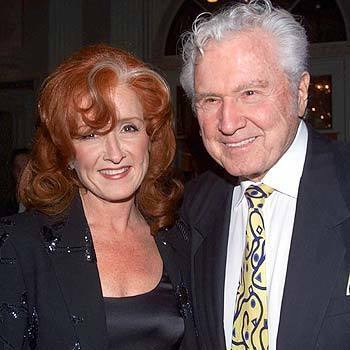 Singer Bonnie Raitt and her father John Raitt pose during a cocktail party before attending the 15th Annual Rock and Roll Hall of Fame Induction Dinner in 2000 at New York's Waldorf-Astoria hotel.
(Kathy Willens / AP)