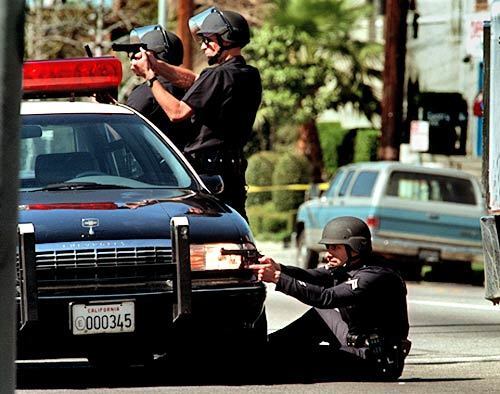 13 Images
1997 North Hollywood bank shootout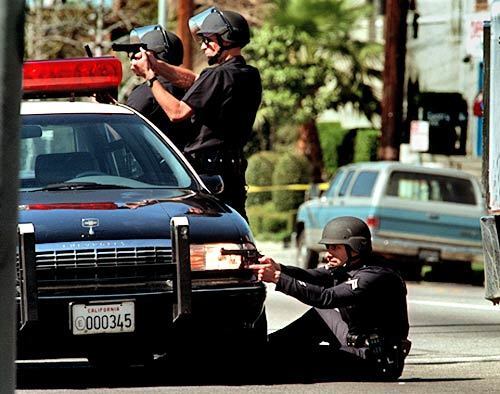 LAPD officers take shooting positions near the corner of Vanowen Street and Gentry Avenue on Feb. 28, 1997. Two suspects were killed while 10 officers and four bystanders were wounded.
(Carolyn Cole / LAT)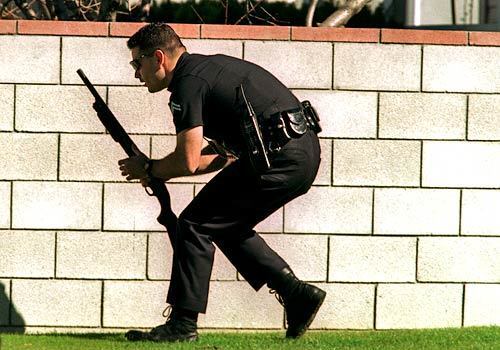 An officer with a shotgun crouches behind a cinder-block wall while searching for the heavily armed suspects who fled after the bank robbery.
(Carolyn Cole / LAT)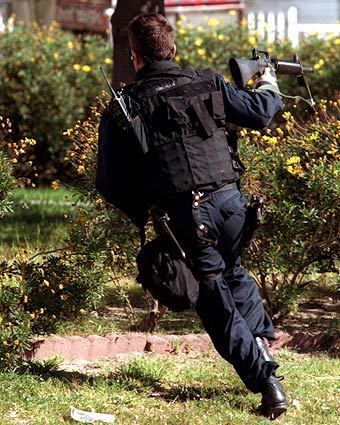 A member of the SWAT team races into position behind the bank on Laurel Canyon Boulevard.
(Carolyn Cole / LAT)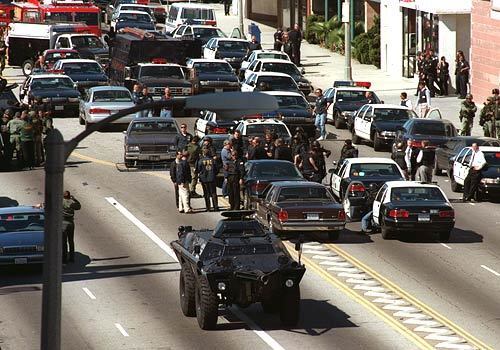 An armored vehicle and other police cars converge at the scene of the shootout.
(LAT)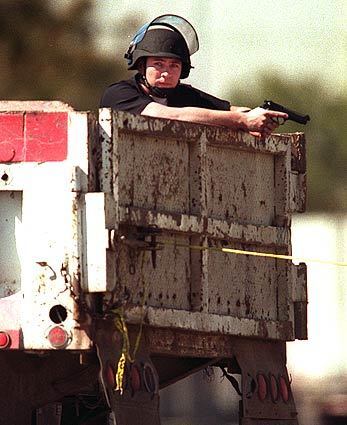 A helmeted Los Angeles police officer armed with a pistol takes cover in the bed of a trash truck that was commandeered by police.
(Robert Durell / LAT)
The day's stand-off and conclusion, with its exchange of gunfire between robbers and officers, was carried live on local television.
(KTLA)
Police Chief Willie L. Williams issues orders to police officers and fire department officials near the scene of the fatal shootout.
(Ricardo DeAratanha / LAT)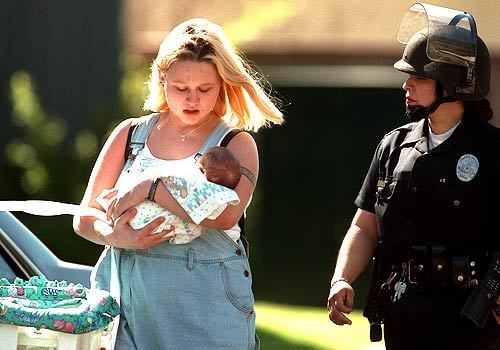 One of the few residents permitted to leave home during the manhunt was Candace Huleis who needed medicine for her 2-week-old son, Christian, who had a 100-degree fever.
(Robert Durell / LAT)
Searching for suspects after the robbery, police with guns drawn check the trunk of a woman's car.
(Robert Durell / LAT)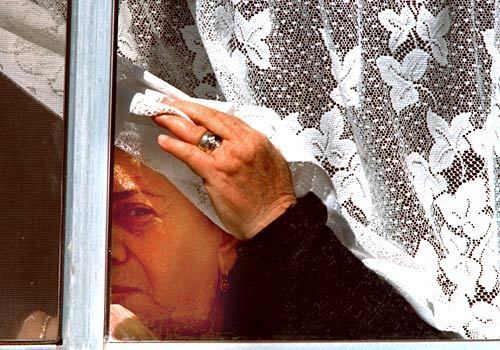 A woman lifts a curtain to watch the activities on Archwood Street, where police cornered a gunman fleeing the bank robbery and killed him.
(Carolyn Cole / LAT)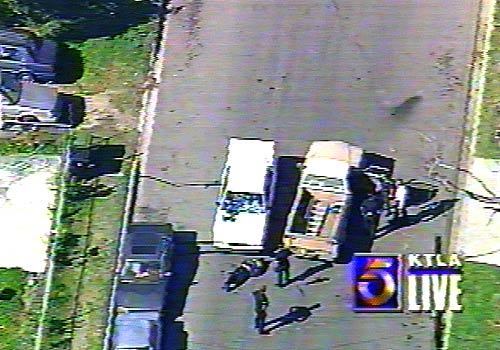 A second suspect was killed while trying to commandeer a truck.
(KTLA)
Officers examine the body of a bank robbery suspect who was shot to death by police in a furious exchange of gunfire less than a block from the bank.
(Carolyn Cole / LAT)
A Los Angeles police officer holds down Emil Matasareanu, one of the gunmen in the bloody North Hollywood bank shootout. Matasareanu later died.
(Carolyn Cole / LAT)