6 Images
A Daughter's Royal Journey
Sarah Culberson sits with her biological father, Chief Joseph Konia Kposowa, in Bumpe, a village of about 2,000 people in the southern province of Sierra Leone, Africa. Culberson, an aspiring actress living in Los Angeles, didn't learn of her father's existence until a personal growth class inspired her to track him down. She went to meet Kposowa in December 2004.
()
Students stand outside Bumpe High School in the Bo Province of Sierra Leone. Culberson's biological father, Joseph Konia Kposowa, is headmaster at the school, which was founded in 1963 by her biological grandfather.
()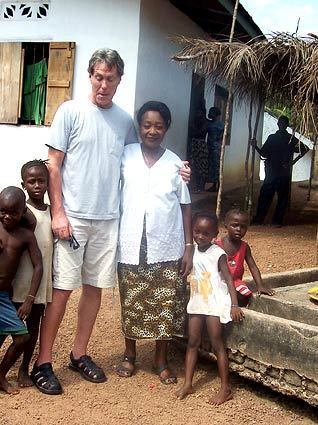 John Woehrle, who accompanied Culberson on her trip, stops for a photo with the chief's wife, Madam Amy Kposowa, in front of a temporary residence. The state house, where the chief's family normally resides, was destroyed during Sierra Leone's civil war.
()
Culberson's biological grandfather, Francis Kposowa, now deceased, was the former chief of the Bo District.
()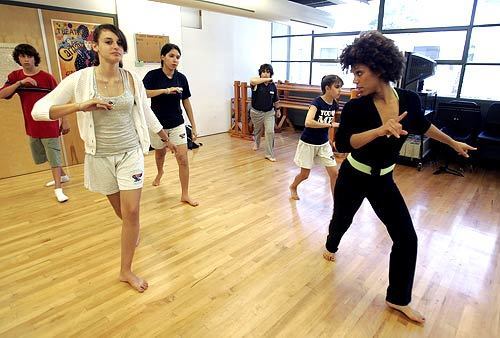 Having discovered her royal heritage, Culberson, far right, dance instructor at Brentwood School, started a nonprofit foundation to rebuild a school in Bumpe that was destroyed by rebels during a civil war.
(Carlos Chavez / LAT)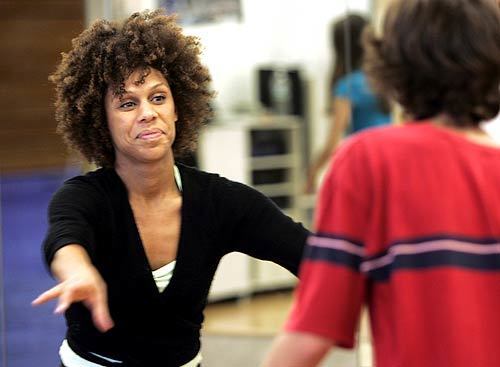 Culbertson plans to visit Bumpe again in December, this time with her American father. "I really think I was meant to help," she says. "That's why I was put on this Earth."
(Carlos Chavez / LAT)