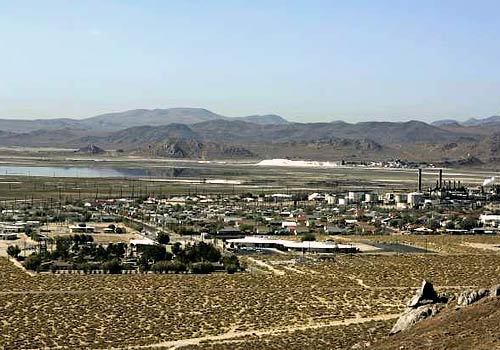 7 Images
A Town in Decline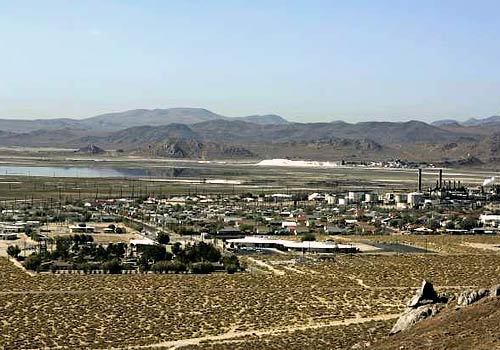 Trona, Calif., once a thriving mining community of 6,000 on the ragged edge of Death Valley, has shriveled to just 1,800 people.
(Irfan Khan / LAT)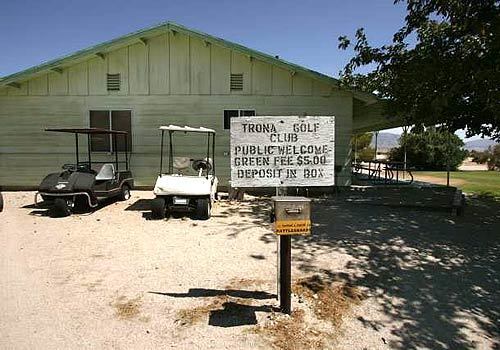 The bare-bones Trona Golf Club has a mostly sand and dirt course, where seniors hit the links while skirting the occasional rattlesnake.
(Irfan Khan / LAT)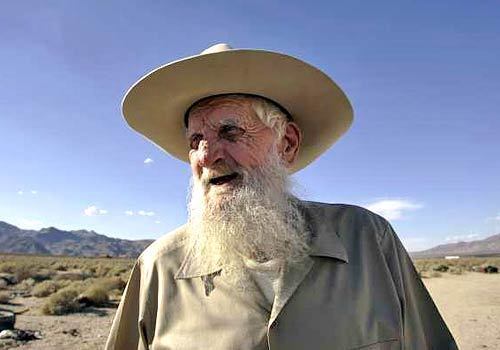 Robert "Ballarat Bob" Dunlap is one of the last in a long line of miners who years ago burrowed and dynamited their way through the town hoping to find a fortune.
(Irfan Khan / LAT)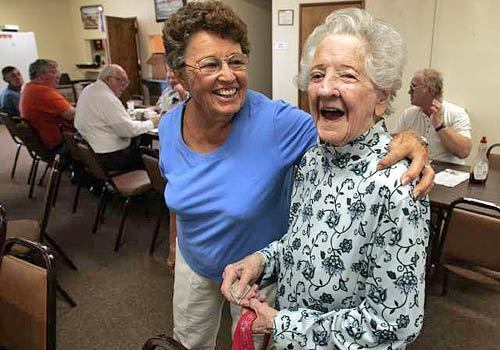 Ella Gross, 97, right, is delighted after winning a free breakfast ticket at Trona Senior Citizen Center from Vada Moses, 81, on Tuesday morning. Gross has lived Trona for the last 40 years.
(Irfan Khan / LAT)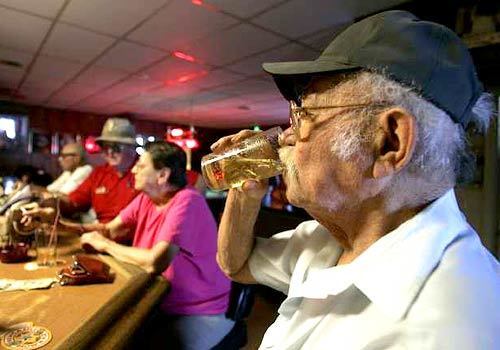 Milton Lee, 78, at VFW post, drinks at a popular local hangout. Many Tronans are fleeing to Ridgecrest, 25 miles away, leaving mostly senior citizens and a smattering of young professionals behind.
(Irfan Khan / LAT)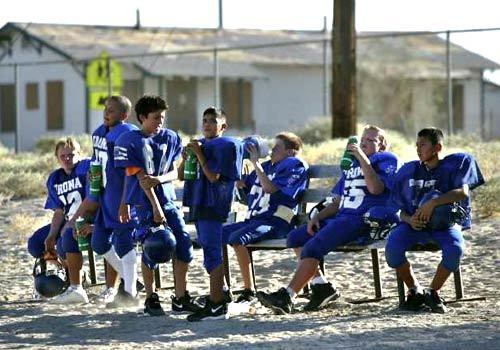 Members of the Trona High School football team take a break after practice. The team has won its league three times and has a reputation for hitting hard. "No one else plays on dirt," says running back Emilio Horta, 16. "They all cry about it."
(Irfan Khan / LAT)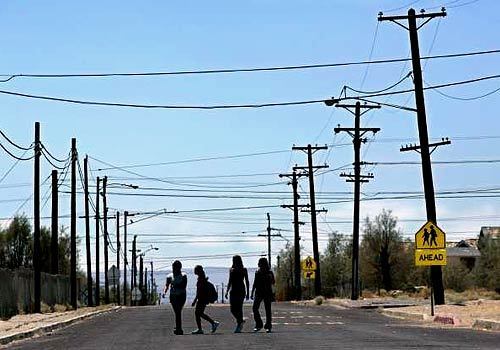 Children walk to school on Tuesday afternoon. The high school has just 160 students; there were 15 people in last year's graduating class. "Closing the school has been talked about," says guidance counselor Ruth Soto.
(Irfan Khan / LAT)