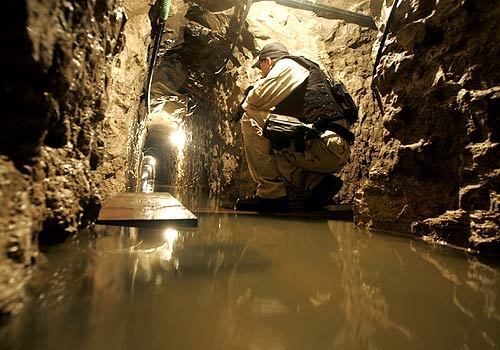 8 Images
Underground tunnels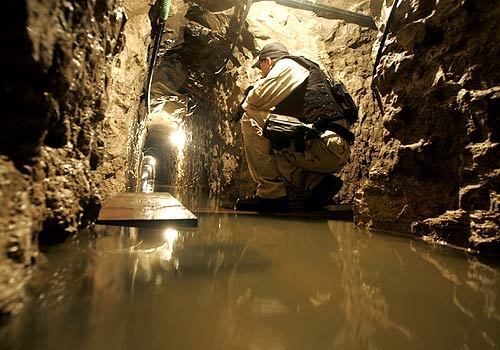 An Immigration Customs Enforcement agent walks down one of the longest, widest and tallest tunnels discovered beneath the US-Mexico border. Like this one, many tunnels along the border have not been completely filled in.
(Don Bartletti / LAT)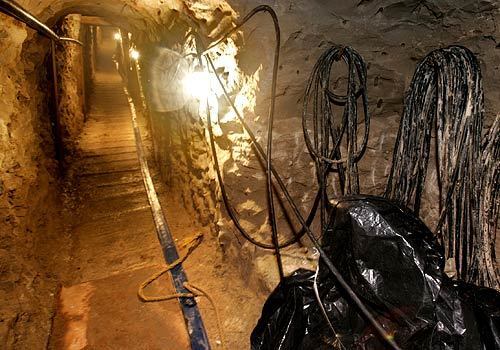 Power cables, lights and air tubes line the passage that leads up to a warehouse. The floor is textured concrete to aid traction up the steep incline.
(Don Bartletti / LAT)
An Immigration officer stops at an intersection in a cross-border tunnel south of San Diego. Here, at 50 feet below street level, the passage looks south about 3/10 of a mile from the border with Mexico. The 6-foot-high passage starts in a parking lot in Tijuana and ends in the office of a distribution warehouse in Otay Mesa, CA. 2 tons of marijuana were found on the Mexico side.
(Don Bartletti / LAT)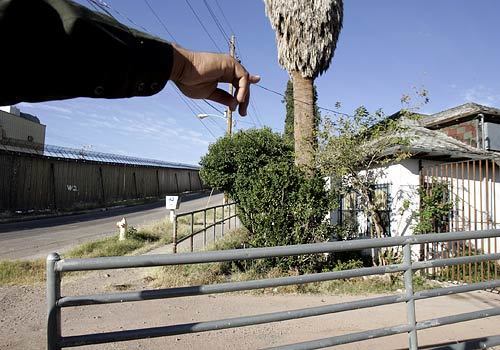 U.S. Border Patrol tunnel specialist Mario Cano describes a house where smugglers have repeatedly tried to dig a tunnel under the border fence. Like the one discovered beneath this area, and into Nogalez, Mexico, some of the longest tunnels on the border have yet to be filled in.
(Don Bartletti / LAT)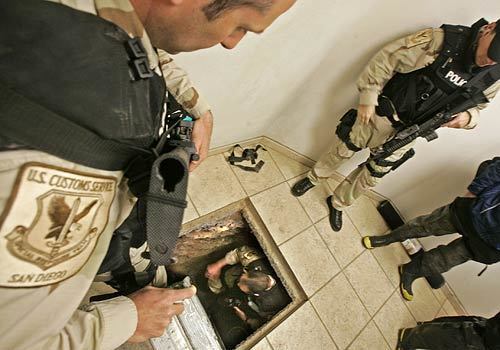 Immigration special response members show the location where a cross-border tunnel opens into a warehouse on the U.S. side.
(Don Bartletti / LAT)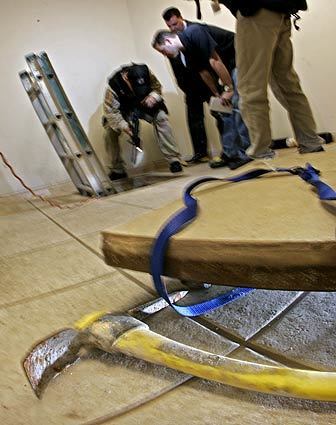 An immigration special response member shows members of the media the entrance to a border tunnel. A pick found in the warehouse office and a neatly sawn floor piece are in the forground. The 150 lb. opening slab is on wheels.
(Don Bartletti / LAT)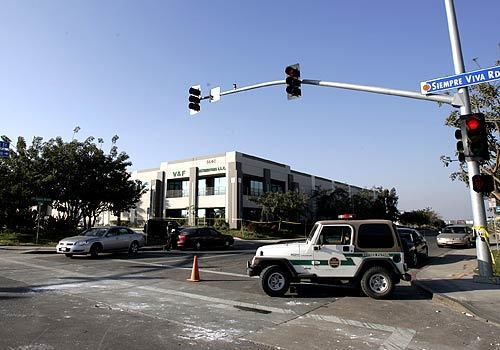 A warehouse with a tunnel exit sits in an industrial park south of San Diego.
(Don Bartletti / LAT)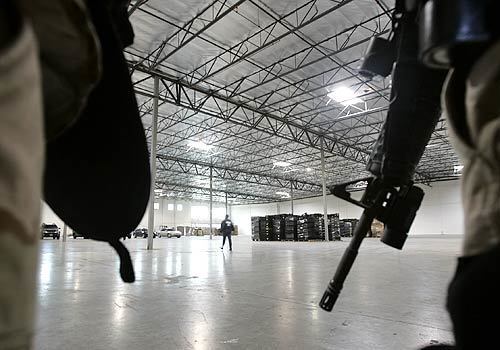 Officials inside the nearly empty warehouse where a tunnel was discovered.
(Don Bartletti / LAT)