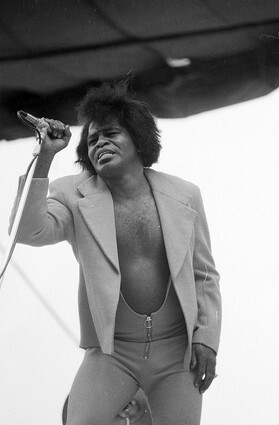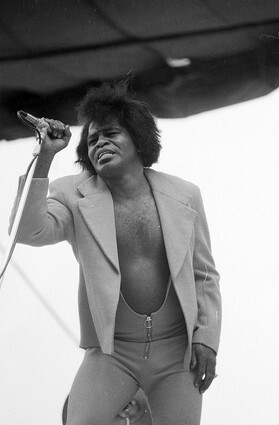 James Brown performs at a rock festival at Roosevelt Raceway in Westbury, New York, on Aug. 12, 1972.
(AP)
James Brown takes the spotlight on Feb. 12, 1974.
(Associated Press)
James Brown was one of the initial artists inducted into the Rock and Roll Hall of Fame in 1986.
(AP)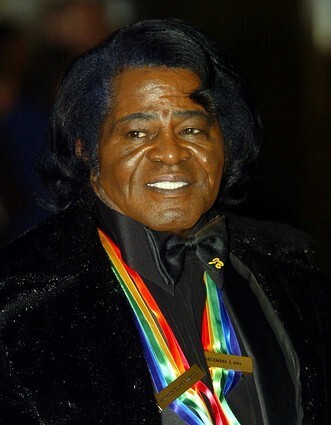 James Brown receives a Kennedy Center honor Dec. 7, 2003.
(AP)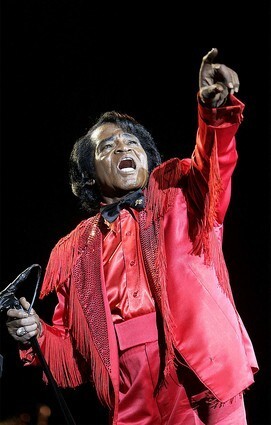 "Godfather of Soul" James Brown performs in Shanghai on Feb. 22.
(AP)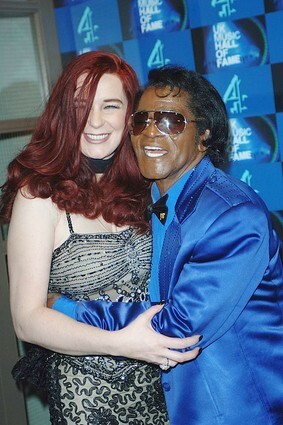 James Brown and his wife, Tomi Raye Hynie, pause backstage at the UK Music Hall of Fame in London Nov. 14.
(Stuart Wilson, Getty Images)