10 Images
A literary conclusion
Constance Carter, left, 19, and Panedra Ferguson, 20, walk past a fallen book return box as they go home from school. The book return lays next to the closed Shaw Library, one of 10 in Bolivar County, Miss. Arsonists set fire to the library twice in the mostly black town of Shaw, and every book was destroyed. A second branch in another town was also burned. No arrests have been made.
(Francine Orr / LAT)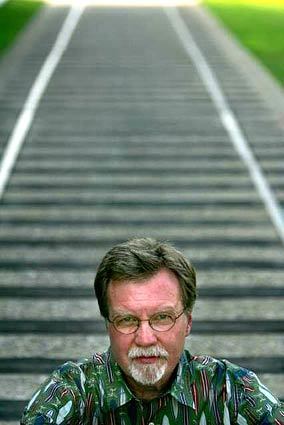 Ronnie Wise, director of the Bolivar County Library System, has spent the past three decades teaching residents to read. The area is one of the country's least literate places, and the surrounding Mississippi Delta is itself the poorest place in the nation.
(Francine Orr / LAT)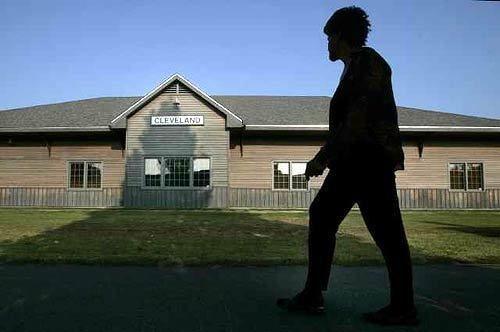 Cleveland Depot Library, once an abandoned train station, is now home to the county's adult literacy program. When it opened on a storm-soaked day in January 1994, Wise said it was one of the happiest moments of his life. "Dark as a dungeon outside," he said. "That didn't stop the place from being full of people."
(Francine Orr / LAT)
Inmates look over a portable bookrack brought inside their dorm, at the Bolivar County Regional Correction Center.
(Francine Orr / LAT)
Melvin Smith, 50, of Cleveland, Miss., smiles as he unpacks boxes of wine. Years ago, Smith was up for a promotion at a restaurant, but when his boss learned he could not read, he was fired. After that, he completed the literacy program at Cleveland Depot Library and found new work.
(Francine Orr / LAT)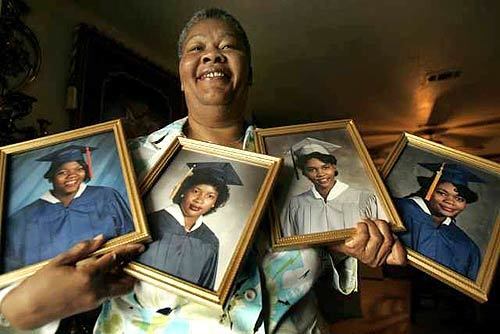 Utha Mae Robinson, 53, of Drew, Miss., proudly poses for a portrait with photographs of her four daughters, all of whom graduated from high school. Several years ago Robinson marched into the Cleveland Depot Library to learn to read her King James Bible. Now Robinson tutors children in reading classes at her Sunday school.
(Francine Orr / LAT)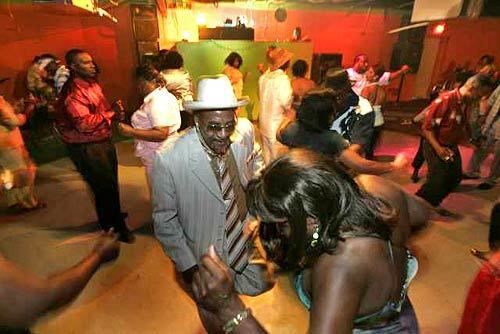 The dance floor is filled with people at the Black Castle, a juke joint in Ruleville, Miss. Besides being the poorest place in the nation, the Mississippi Delta is the least literate.
(Francine Orr / LAT)
Ronnie W. Wise, Director of The Bolivar County Library System, hugs Cleveland's Virgina Carpenter during his retirement party.
(Francine Orr / LAT)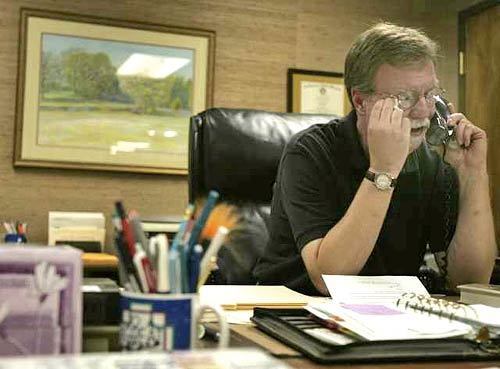 Ronnie Wise wipes a tear from his eye after reading a letter from Cleveland's former Mayor Martin King. After 30 years of struggling to grow and maintain a 10-library system, Wise retired in June and moved to Los Angeles.
(Francine Orr / LAT)
Audrey Pearson, Literacy Coordinator at the Cleveland Depot Library, is stressed knowing that she will be replacing Ronnie Wise as Director.
(Francine Orr, Los Angeles Times)