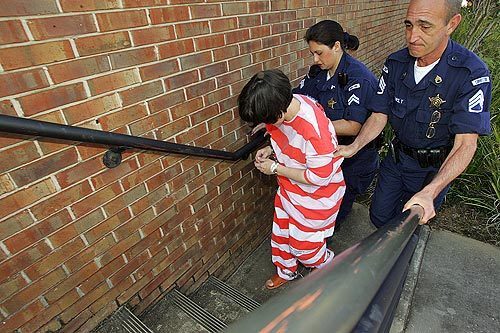 5 Images
The Preacher's Wife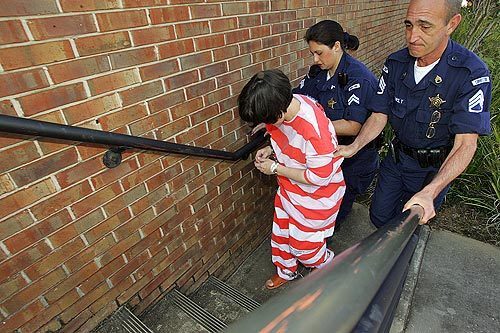 COURTHOUSE:
Mary Winkler told police she didn't remember getting her husband's shotgun. "I remember thinking that it wasn't as loud as I thought it would be," they quoted her as saying. "I heard the boom, and he rolled out of bed onto the floor."
(John David Mercer / AP)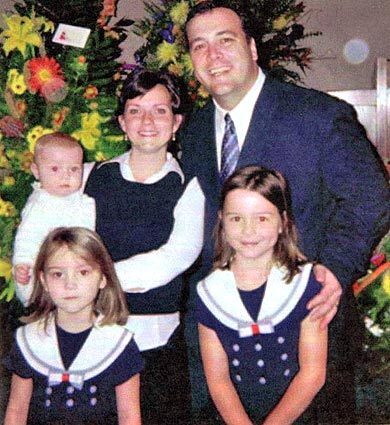 PORTRAIT:
After her husband was shot, Mary Winkler loaded their children — Patricia, 8, right; Mary Alice, 6; and baby Breanna — into the family van and drove south. "I was scared," she said.
(Associated Press)
PILLAR:
Wilburn Gene Ashe, mayor of McNairy County, Tenn., is also an elder at Fourth Street Church of Christ, where Matthew Winkler was the preacher. Ashe knew the Winklers had some financial irregularities, and "there would have been consequences," he said.
(Lindsay McDonald / AP)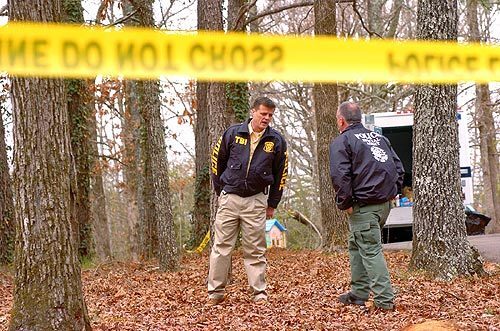 SEARCH:
In this photo, a Tennessee Bureau of Investigation agent speaks with Selmer Police Lt. Kim Holley, right, in a wooded area near the Winkler home. Matthew Winkler had been shot to death early the previous day . Police were still searching for his wife and daughters, who turned up 500 miles away.
(Lindsay McDonald / AP)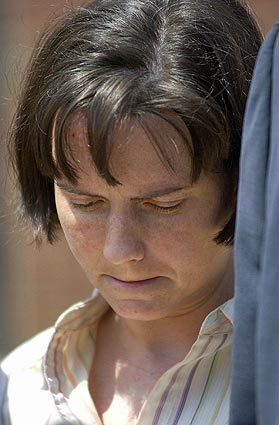 CONFESSION:
"I guess I just got to a point and I snapped," Mary Winkler told police.
(Andrew McMurtrie / AP)