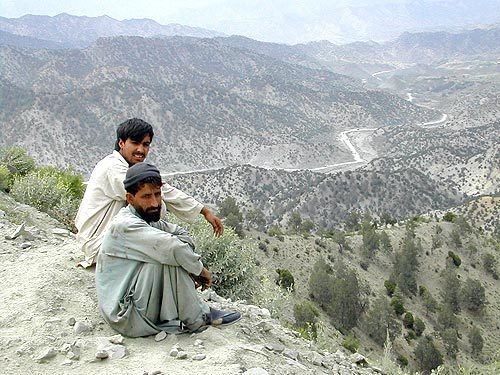 5 Images
Secret Torture in Afghanistan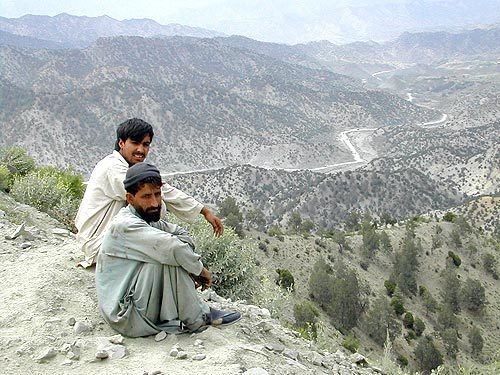 REMOTE TERRAIN:
Afghan men sit on a bluff overlooking the road linking Gardez and Khowst. U.S. troops were determined to secure key checkpoints along the road that were used by warlords for extortion. Two detainee deaths linked to a Green Beret unit from Alabama came as a consequence of efforts to pacify the route.
(Craig Pyes / For The Times)
'This was an aggressive, door-kicking bunch, and Mike May was the control rod.'
20th Group official, referring to Capt. Mike May, above, a Kentucky state trooper whose men saw him as overly cautious. He was reassigned.
()
COMMANDERS AT ODDS:
Chief Warrant Officer Kenneth C. Waller, far left, seen from behind in a 2002 ABC "Nightline" broadcast , had a reputation for acting on his own.
(ABC News "Nightline")
HIGH-STAKES JOB:
Col. James G. "Greg" Champion oversaw the Special Forces teams in Afghanistan.
(ABC News "Nightline")
WARLORD:
Pacha Khan Zadran was considered a "thug" by the Gardez team, and it was eager to go after him.
(Craig Pyes / For The Times)