5 Images
Candlelight vigil
Thousands of Virginia Tech students, staff, family and supporters fill the University's parade grounds for somber, yet emotional candlelight vigil.
(Robert Gauthier / LAT)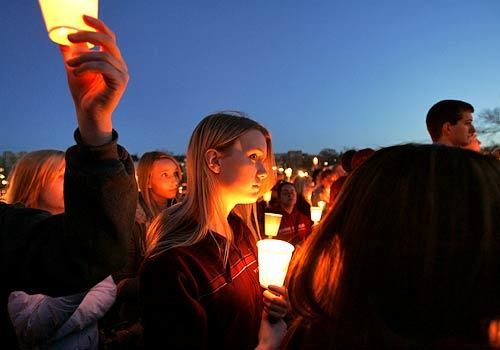 Alexandra Hemenway (middle) was one of a thousand students who attended the candle light vigil on the drill field on the campus of Virginia Tech.
(Francine Orr / LAT)
The convocation was simulcast in adjoining Lane Stadium, usually the site of university football games.
(Francine Orr / LAT)
The crowd began to sing and the wind fell still after day long heavy winds.
(Francine Orr / LAT)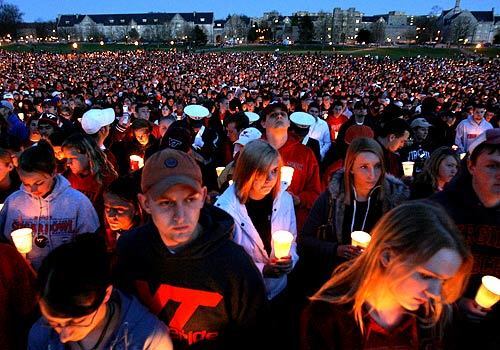 The hourlong service briefly turned into a pep rally as the audience, responding to the spirited remarks by author and English teacher Nikki Giovanni, rose to its feet and chanted "Lets Go Hokies," referring to the campus nickname.
(Francine Orr / LAT)