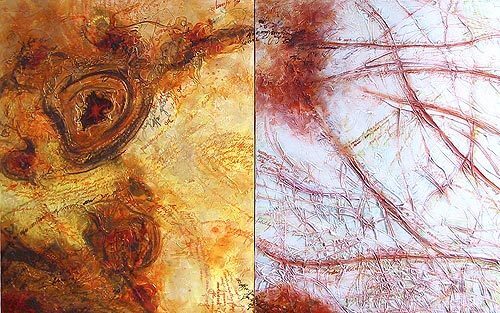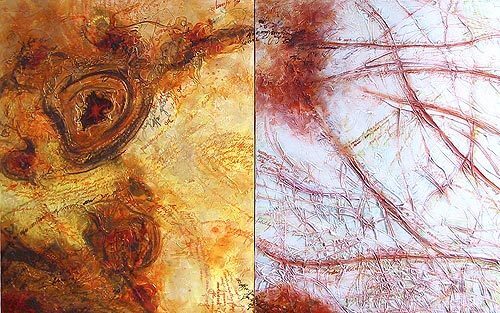 MOONSCAPES:
Bettina Forget's diptych of Io and Europa, "Fire and Ice." Forget is inspired by abstract expressionists.
(Bettina Forget)
GAS, GAS, GAS:
Hubble's Eagle Nebula photo. Dixon says "no astronomical artist worth his salt" would have painted it that way.
(NASA, European Space Agency, Spa)
SPHERE FACTOR:
Traditional "rock and ball" space artist Lynette R. Cook's painting of three planets discovered around the star Gliese 876, about 15 light-years away. "It's hard to compete with actual pictures," says Cook, "so I, for one, do not try."
(Lynette R. Cook)
STATE OF THE ARTIST:
Don Dixon, shown with some of his illustrations in his Long Beach garage, calls about 70% of his paintings "dated concepts," though he still displays them on his website.
(Lori Shepler / LAT)
WORLD VIEW:
Lynette R. Cook appears reflected in her illustration "Planet Medley" at her home in Daly City.
(Randi Lynn Beach / For The Times)