15 Images
New Line's hits & misses
By Lora Victorio and Patrick Day, Los Angeles Times Staff Writers
'Harold and Kumar Go to White Castle'
Cult hits are never planned, although a comedy about two stoners in search of a White Castle hamburger sounds exactly like the stuff of late-night cable dreams. And despite a domestic box office of just $18 million, the film has gone on to become a college dorm favorite.
Verdict: Hit
(Sophie Giraud / New Line Cinema)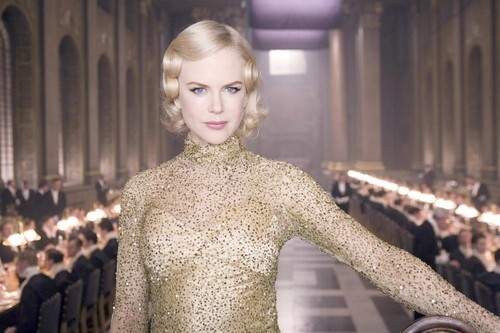 The Golden Compass
In the fantasy franchise that the studio hoped would be the heir apparent to "Lord of the Rings," Nicole Kidman got to play evil. It didn't hit big in the U.S., grossing an only mildly impressive $70 million domestically, but it hauled in $260-million worldwide. "Compass" also picked up Oscars in visual effects and art direction.
Verdict: Miss
(New Line Cinema)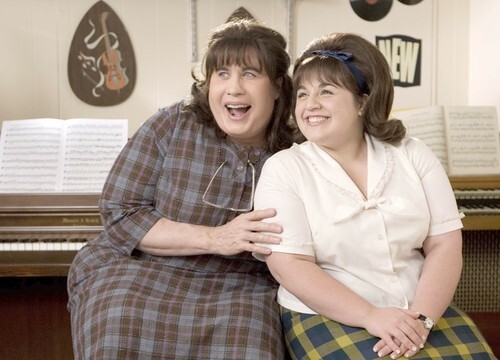 Hairspray
John Travolta, Michelle Pfeiffer, Queen Latifah and newcomer Nikki Blonsky made a killing at the box office with their reinterpretation of the John Waters classic, taking in $118 million domestically. The film also garnered critical attention, including Golden Globe and Grammy nominations.
Verdict: Hit
(New Line Cinema)
Shoot 'Em Up
Nobody expected "Shoot 'Em Up," starring Clive Owen and Paul Giamatti, to be a box-office bonanza, but New Line must have hoped it would gross more than $12 million domestically, especially because the film had an estimated production cost of $39 million.
Verdict: Miss
(New Line Cinema)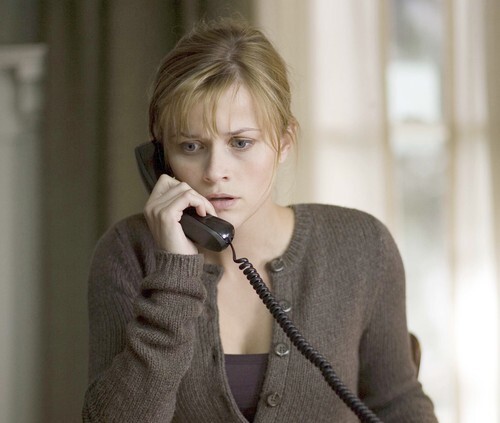 Rendition
News of Reese Witherspoon and Jake Gyllenhaal's romance got more attention than this political drama starring the celebrity couple in 2007. Grossing $9.7 million in the U.S., the film took a nose-dive at the box office.
Verdict: Miss
(New Line Cinema)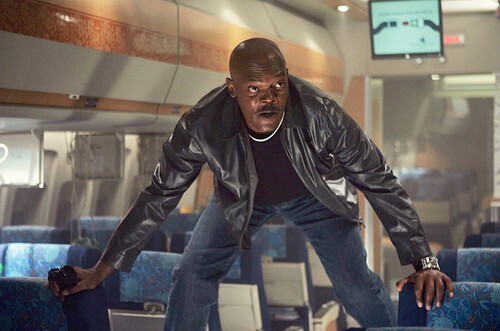 'Snakes on a Plane'
Despite the buzz surrounding the film months before its release, the Samuel L. Jackson movie made a meager $34 million. It did, however, become a cult favorite to many who liked to quote from the colorful, expletive-laden dialogue.
Verdict: Miss
(New Line Cinema)
'The Lord of the Rings' trilogy
New Line gambled big by bankrolling the three-film adaptation of J.R.R. Tolkien's epic fantasy at a cost of more than $270 million. Add to that a running time of three hours for each film and a loyal fan base for the books, and the studio could have easily created a massive disaster. Luckily, after $2.9 billion in worldwide box office and a boatload of
Oscars
, the brass at New Line were hailed as visionaries.
Verdict: Hit
(Pierre Vinet / New Line Cinema)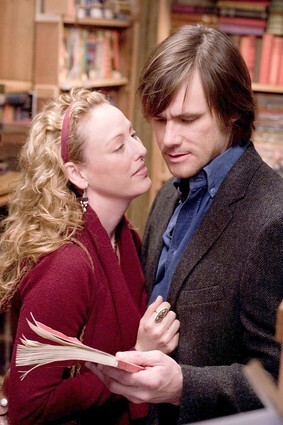 'The Number 23'
Despite the star power of Jim Carrey as a man obsessed with the number 23 and Virginia Madsen as his patient wife, the film's plot was more interesting than the film itself. Opening to a mere $14.6 million, it left the general public thinking Carrey should stick to comedy.
Verdict: Miss
(New Line Cinema)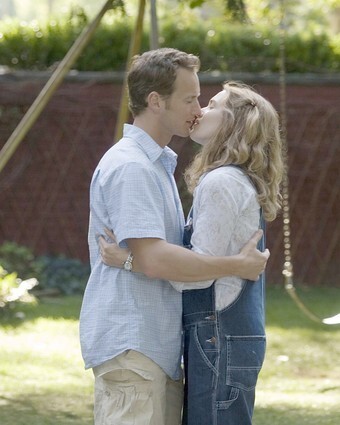 'Little Children'
Though the moving tale about affairs in middle-class suburbia didn't rake in big bucks at the box office, the film won over critics and was nominated for numerous awards, including acting and writing Oscars and Golden Globes.
Verdict: Hit/Miss
(New Line Cinema)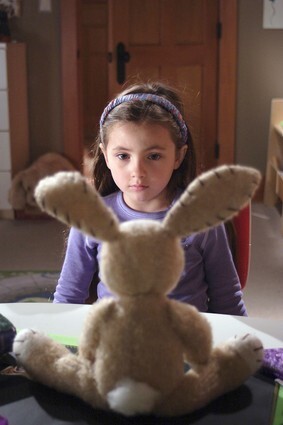 'The Last Mimzy'
Based on the sci-fi short story by Lewis Padgett, "The Last Mimzy," about a stuffed toy rabbit with keys into the future, was supposed to be the "E.T." for the next generation. Even though it was directed by New Line Cinema honcho Robert Shaye, critics were less than impressed and thought it packed too much into the story. Audiences didn't like it either -- it made $21.4 million.
Verdict: Miss
(New Line Cinema)
'Elf'
Many people have added this fun-loving story about a man (Will Ferrell) raised as an elf to their favorite holiday DVD collections alongside "It's a Wonderful Life" and "A Charlie Brown Christmas." Ferrell, James Caan, Zooey Deschanel and Bob Newhart made the perfect cast for a dysfunctional family Christmas.
Verdict: Hit
(New Line Cinema)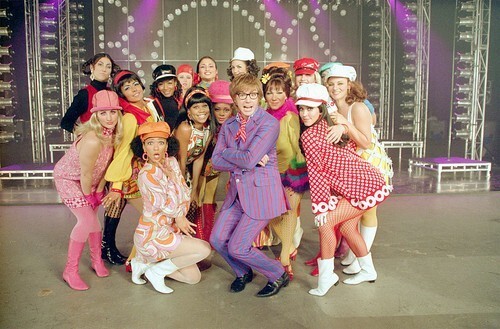 'Austin Powers' trilogy
Mike Myers spoofed the James Bond franchise (which had become nearly a parody of itself at that point) and tapped into a generation that had only dim memories of the flower-power filmmaking of the 1960s. The three films made more than $675 million worldwide and added "Yeah, baby, yeah" to the Generation Y lexicon.
Verdict: Hit
(Melinda Sue Gordon / New Line Cinema)
'Code Name: The Cleaner'
The bumbling spy parody starring Cedric the Entertainer, Nicollette Sheridan and Lucy Liu had the potential to be funny, if it hadn't been for those lame kung-fu sequences. Though the running time is a mere 84 minutes, the film felt too long.
Verdict: Miss
(New Line Cinema)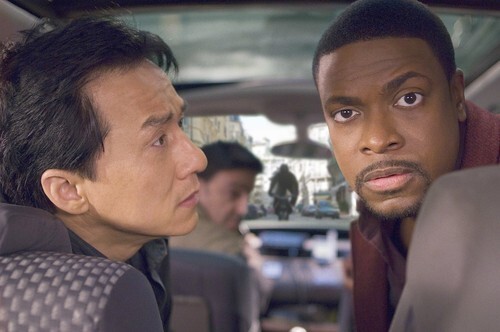 'Rush Hour' trilogy
Who could have predicted back in late summer 1998 that nearly 10 years later we'd be talking about the latest (and possibly the last) installment of this cop-buddy franchise? Or that Chris Tucker could remain a marquee name despite only appearing in "Rush Hour" movies for the last 10 years? New Line created a hit series and ran with it.
Verdict: Hit
(Glen Wilson / New Line Cinema)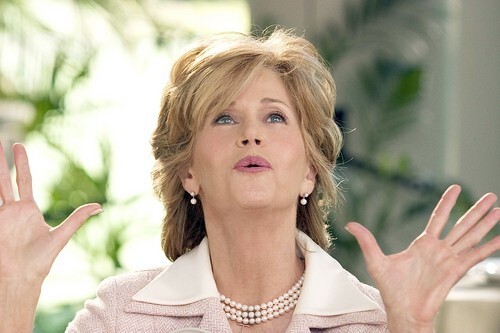 'Monster-in-Law'
For Jane Fonda's comeback to the big screen, she played a stereotypical mother-in-law determined to scare off her son's (Michael Vartan) fiancee (Jennifer Lopez). Unfortunately, the average rating on Rotten Tomatoes was a 4.2/10. However, public curiosity fueled the film to reign over the box office opening weekend. The film eventually grossed $82,931,301 domestically, according to BoxOfficeMojo.com.
Verdict: Hit
(New Line Cinema)