Op-Ed: The ultimate feminist issue: pockets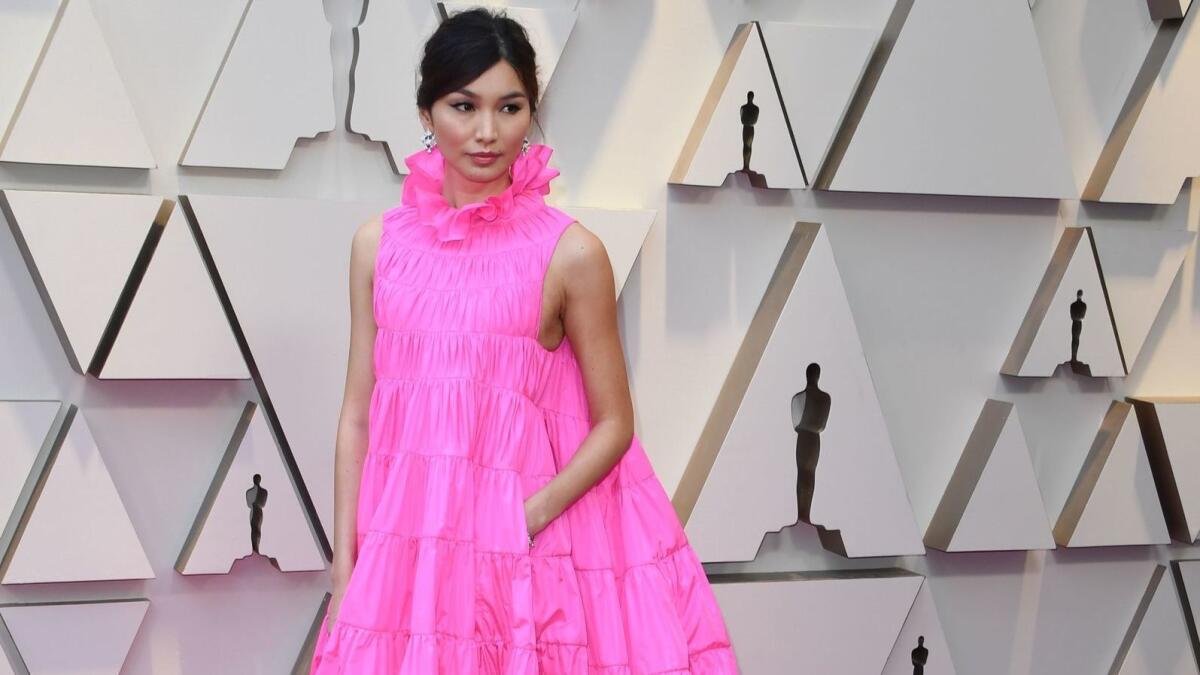 We're running for president and running major multinational companies. We've won Nobel Prizes, commanded space shuttles, flown combat missions and won the World Cup three times. In almost every arena imaginable, women have proved themselves equal to men. Except one. We don't have enough pockets.
This may sound trivial to men walking around loaded with pockets. It may be something that has never crossed your mind. While the reason for the lack of pockets in women's clothing may be rooted in history, today there is no excuse for this depressing fashion double standard. Women, too, need a convenient place to stash keys, wallets and phones without having to lug a purse on a hike or into a meeting. We need the pockets men have always had.
Rare as they are, I go out of my way to purchase clothes with pockets. Whenever I wear my favorite dress, one with big, visible (and functional) pockets stitched on the front, women chase me down to ask where I bought it. This winter, my daughter got incensed when she realized her new ski pants had faux pockets on the front. She didn't even have a place to stash her lip balm, while her brother's ski pants literally had pockets on top of pockets. (She's buying boy's ski pants next season.)
Ask any women about pockets and you'll see you've touched a nerve.
Ask any women about pockets and you'll see you've touched a nerve. When a London woman tweeted a photo last fall of her friend's bridal gown — with pockets — the internet went bonkers. The same thing happened after a wedding this winter when a bridesmaid tweeted that she, the other bridesmaids, and the bride all had dresses with pockets. ("And yes, we did use them for storing snacks, thank you for asking," she wrote.)
Important as it is not to be loaded down with a purse on your wedding day, pockets are not just for brides. As a recent 99% Invisible podcast on the issue of women's pockets points out, female police officers in Oakland routinely buy men's uniform pants because they can't fit the important things they need to do their jobs into the smaller pockets of the women's uniforms.
It wasn't always this way. Once upon a time, women had voluminous pockets, though not always attached to their clothes. Starting in the 17th century, women's pockets were stringed, silken drawbags they tied around their waists and wore under their petticoats. Those petticoats, and the dresses worn over them, had openings in the side seams so women could conveniently reach into the invisible pockets and grab whatever they might need: a coin, a comb, a snuffbox, even, as in the novel "Tess of the D'Urbervilles," secret things like a bottle of gin. There was no need to carry around a pesky handbag that you could forget or that a thief could snatch.
By the end of the 18th century, petticoats and hoop skirts were out, and so were pockets. The empire waist dresses and profile of slimmer-fitting clothes left no room for them. The purse (or reticule, which even Jane Austen called a "ridicule" back in the day) had arrived. Men, meanwhile, continued to have ever more, and maybe even too many pockets: Among suit jackets, waistcoats and trousers, men in the 1940s had an average of two dozen pockets!
Enter the Fray: First takes on the news of the minute »
Today, even when women do have pockets, they're often ludicrously nonfunctional. When two digital journalists at the website the Pudding analyzed the front pockets of 80 pairs of jeans, they found less than half of pockets in women's jeans could fit an iPhoneX, a wallet, or even a woman's hand, while all of the men's pockets could fit phones, wallets and large hands. The analysis confirmed, the authors wrote, "what every woman already knew: women's pockets are ridiculous."
When I hear about the start-ups being created to design women's clothing with functional pockets I have to laugh. Start-ups for pockets? Give me a break. We need start-ups to create virtual reality and driverless cars, redefine banking, provide clean water to villages or cure cancer, not do something as simple as put pockets into and onto women's clothes. This is not a hard problem for clothing designers to fix.
The lack of pockets is something women have been complaining about for at least two centuries, says Hannah Carlson, a senior lecturer at the Rhode Island School of Design who is writing a history of the pocket. Pockets, Carlson says, imbue their owners with many attributes both sexes desire equally: being prepared, mobile and hands-free. This issue isn't just about fashion. It's about equality. It's time we women had the pockets we deserve.
Usha Lee McFarling, a former science writer at The Times, won a Pulitzer Prize for explanatory journalism in 2007.
A cure for the common opinion
Get thought-provoking perspectives with our weekly newsletter.
You may occasionally receive promotional content from the Los Angeles Times.