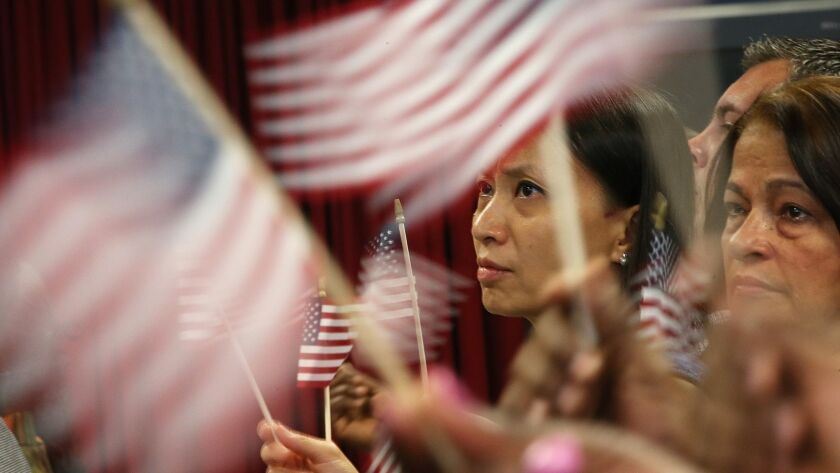 To the editor: Thirty-six years ago, my departure from my home country to come to the United States was delayed because I had to wait for my brother to file an "affidavit of support." In other words, before I could legally immigrate, someone in the United States had to show I would not be a public charge before I could stand on my own two feet.
The reason for this is that the U.S. doesn't want new arrivals to be a burden on taxpayers. This was government policy before I came to this great country, and it should have been vigorously enforced all along.
At least the Trump administration is trying to do it now.
Ed Trillo, South Gate
Follow the Opinion section on Twitter @latimesopinion and Facebook
---