Readers React: Trump thinks the death of a journalist is 'sad' — and then praises a lawmaker who assaulted one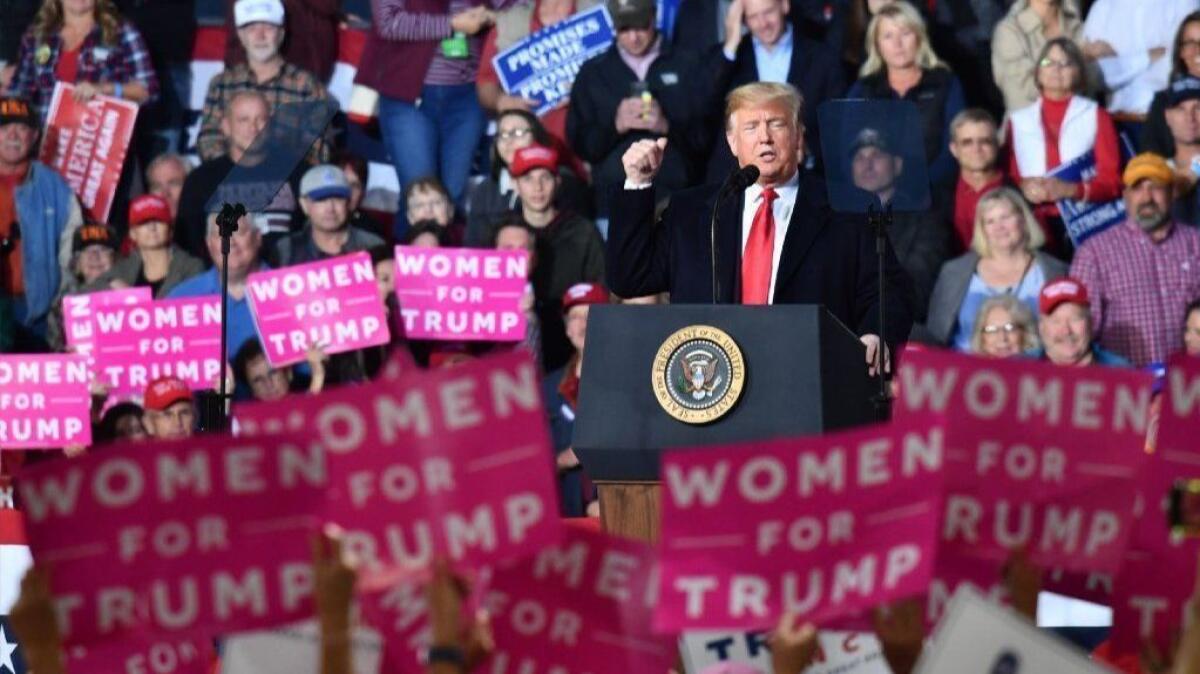 To the editor: Last week, as he flew off to another campaign rally, President Trump finally conceded that Saudi journalist Jamal Khashoggi is "probably dead." He even admitted that "it's sad."
At his campaign rally in Montana later that evening, Trump singled out Republican Rep. Greg Gianforte and praised him for his assault on a reporter: "Any guy who can do a body slam, he's my candidate, he's my guy."
Does anyone believe that Trump thinks it is "sad" that a Washington Post columnist was allegedly tortured and dismembered, piece by piece, within the walls of the Saudi consulate in Istanbul? And all for 14 billion shekels of silver, dripping from the blood-stained hands of Crown Prince Mohammed bin Salman into the coffers of Trump's arms merchants.
The nation that was built on freedom is led by a craven and depraved president.
John B. Ashbaugh, San Luis Obispo
..
To the editor: In my view, the excellent article analyzing Saudi Arabia's relationship with the U.S. makes clear that not only is Trump explicitly saying that if you have large enough business deals with someone, you should protect those deals no matter what, but also that the particular deals being protected are worth only a fraction of what Trump claims.
Under Trump, the U.S. government has become low-rent crime syndicate. It's unbelievable.
Gary Stewart, Laguna Beach
..
To the editor: In 2001, American journalist Daniel Pearl was kidnapped and beheaded, and we rightfully called those responsible barbarians and terrorists.
Khashoggi, a journalist, was apparently kidnapped while in his own consulate and dismembered, and we called those believed to be responsible trusted allies and essential business partners.
Judith Maertz, Anaheim
Follow the Opinion section on Twitter @latimesopinion and Facebook
A cure for the common opinion
Get thought-provoking perspectives with our weekly newsletter.
You may occasionally receive promotional content from the Los Angeles Times.