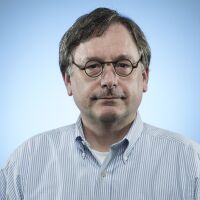 Daniel Gaines
Assistant Editor
Daniel Gaines has spent more than 25 years at the Los Angeles Times. After a three-year hiatus, he returned to The Times in December 2018 to work on digital projects and strategy. In the 1990s, he was the Times' financial markets editor. In 2000, he was one of the first print newsroom editors to join the website staff and subsequently spent more than a decade as the senior deputy editor of latimes.com.
Latest From This Author
Frugal travelers who agonize over a $20 difference in airfares often think nothing of spending twice that to get to and from the airport.

How to use 'volume surge' charts and data to catch stock trends

Glossary of financial planning designations.

Investment Truisms May Not Always Hold True

"La Unica Guia de Inversion Que Usted Necesitara" ("The Only Investment Guide You'll Ever Need") by Andrew Tobias ($14, Harvest Books).

The cheapest way to get to the airport alone has always been a city bus.

Investors who piled into technology stocks in recent months have seen spectacular losses as many one-time favorites have lost ground since early March.

Blindly following market fads can be a mistake but all long-term trends have to start somewhere, too.

"Savings Bonds: When to Hold, When to Fold and Everything In-Between" by Daniel J.

Fundamental strategies in organizing you personal finances.