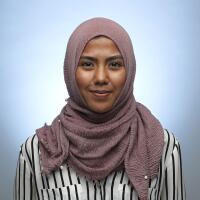 Johana Bhuiyan is a former investigative reporter on the Business desk at the Los Angeles Times. She covered the technology industry with a focus on accountability. Bhuiyan, who previously reported on the future of transportation for more than four years, is particularly interested in interrogating how tech impacts real people as well as civil liberties. Based in San Francisco, Bhuiyan previously worked at Recode as a senior editor; prior to that, she worked at BuzzFeed News and Politico NY.
Latest From This Author
Uber and Lyft drivers who have joined a strike across California to protest gig-work conditions are aiming their message at lawmakers in Washington.

El Departamento de Policía de Los Ángeles ha puesto en marcha una investigación interna sobre las comunicaciones de sus agentes con Ring, después de que un informe del Times revelara que el fabricante de cámaras proporcionaba a los oficiales dispositivos gratuitos o descuentos y les animaba a promocionar los productos entre colegas y miembros de la comunidad.

The Los Angeles Police Department has launched an internal investigation into its officers' communications with Ring, after a Times report revealed the camera maker provided officers with free devices or discounts and encouraged them to promote the products to colleagues and members of the community.

Ring proporcionó a al menos 100 agentes de la policía de Los Ángeles dispositivos gratuitos o descuentos y les animó a respaldar y recomendar sus timbres y cámaras de seguridad a la policía y al público.

Ring provided at least 100 LAPD officers with free devices or discounts and encouraged them to endorse and recommend its doorbell and security cameras to police and members of the public.

Social media users say they've been been censored for views expressing support for Palestinians and criticism of Israel. Employees of Facebook and Google have also accused the companies of bias.

Si quieres evitar que Google proporcione tu información personal a las autoridades que han emitido una citación administrativa, debes actuar con rapidez.

If you want to stop Google from providing your personal information to authorities who have issued an administrative subpoena, you need to act fast.

By scraping the web for photos and extracting unique biometric information, Clearview AI violates privacy and chills protected political speech, a lawsuit says.

Amazon faces questions from senators over a reported contract with Dahua, a Chinese security camera company that touted on its website the ability to alert police when its facial recognition software identifies members of the Uighur ethnic group.