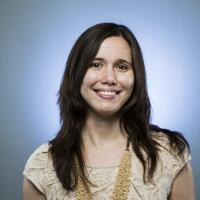 Laura E. Davis
Laura E. Davis is a former deputy mobile editor for the Los Angeles Times.

Latest From This Author
A hiking path reopened Monday offering superb views of the Hollywood sign.

It was a sign that embodied L.A. traffic: "1 Minute Parking."

Former Secretary of State Colin Powell got in the Throwback Thursday fun on Facebook with a vintage selfie -- one that was taken long before selfies became a thing.

If you've ever been to the TCL Chinese Theatre (formerly Mann's, originally Grauman's), you've probably walked over the handprints and footprints of Hollywood stars imprinted in the concrete.