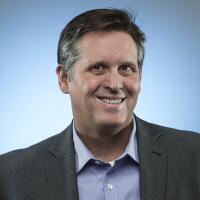 As assistant managing editor, Len De Groot oversaw the Data and Graphics department and the editorial development of content management systems from August 2018 to July 2020. He joined the organization in 2013 as the director of Data and Visualization, where he led a transformation of the graphics department into an award-winning, digital-first team. De Groot has been an industry leader in creating and promoting innovative visual journalism.
Latest From This Author
The unconventional Donald Trump may deliver a few surprises tonight when he gives his acceptance speech for the Republican nomination.

Consumers demand smaller packages of cable channels

Preferential voting can produce a winner that may not receive the highest number of first-place votes.

Locations of RadioShack closures across the U.S.

Map data updated every Thursday based on readings through the prior Tuesday.

Artists and designers can create quality maps that look crisp on newsprint.

Most immigrants in California subject to deportation have lived in the United States for at least a decade

More than 5,200 water leaks have been reported in Los Angeles since 2010

Many of L.A.'s freeways were built during the 1960s, but a combination of a freeway revolt, skyrocketing costs and a failure to increase the gas tax doomed the expansion of the freeway system after the 1970s.

Voters in the state are increasingly likely to reject party labels and declare no party preference when registering to vote.