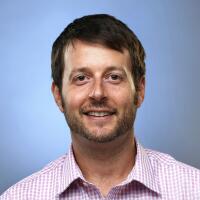 Matthew Fleischer is a former senior digital editor in the Opinion section. Previously, he was an L.A. Weekly staff writer and a senior editor of both LA CityBeat and Pasadena Magazine. His work has been honored by the Overseas Press Club Foundation and Investigative Reporters and Editors.

Latest From This Author
¿Qué hay de este momento que dice que es una buena idea arrasar los barrios latinos del sudeste del condado de Los Ángeles para ampliar la autopista 605?

The foundation of our democracy is the right to vote. Republicans in Georgia and elsewhere are trying to strip that right from people of color.

What about this moment says it's a good idea to bulldoze Latino neighborhoods in southeast L.A. County to widen the 605 Freeway?

It's easy to blame COVID-19 for Echo Park's homeless tensions. But the root of the problem goes back decades. And that history is worth mining now.

Can Raman provide the model for helping California finally match its progressive rhetoric with local action on housing?

Democrats can either protect Americans from coronavirus or not. They can prevent catastrophic global warming or not.

Swatting, or summoning police to someone's home under false pretenses, isn't a prank. Media need to treat it like the crime it is.

In 1964, white Californians overwhelmingly voted to make segregation a part of the state's Constitution with the passage of Prop 14.

What makes Trump supporters tick? L.A. Times readers have some thoughts.

Police brutality didn't just spring from the minds of racist police. It reflected the will of white people to segregate. In many ways it still does.