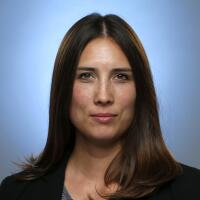 Maya Lau is a former investigative reporter for the Los Angeles Times, where she focused on rapid-response investigations into the chaos inside the USPS, problems with signature verification on ballots and challenges of the COVID-19 vaccine rollout. In her prior beat covering the Los Angeles County Sheriff's Department, she led a team that produced a series revealing how the misconduct of hundreds of deputies had been hidden from judges, prosecutors and defense attorneys for decades, raising questions about whether some defendants received fair trials. She came from the Advocate, based in Baton Rouge, La., where she was the lead writer on a team that won an Investigative Reporters and Editors award for stories revealing the financial dealings of the long-serving warden of the notorious Angola Prison. She graduated from Vassar College.
Latest From This Author
California está contratando a 2.000 encuestadores para que llamen por teléfono y toquen las puertas, y está publicando una avalancha de anuncios y testimonios sobre las vacunas COVID-19.

California is hiring 2,000 canvassers to phone-bank and knock on doors, and is running a flurry of ads and testimonials about COVID-19 vaccines.

Officials said they were nearing the end of an "eight-week mission," but local officials are pushing to keep the facility open.

In the race to improve vaccination rates in California's most vulnerable areas, community groups are leading the charge.

La falta de información está complicando los esfuerzos de los funcionarios de la ciudad y del condado para crear nombramientos y planificar la administración de segundas dosis.

False information in texts and emails led some to unknowingly jump the vaccine line using special access codes meant for the needy.

The announcement comes after The Times reported that codes meant for residents of neighborhoods hardest hit by the pandemic were being used by others.

A pesar de que la tasa de nuevos casos de coronavirus disminuye, sigue habiendo signos preocupantes del impacto de COVID-19 en las comunidades negras y latinas.

The lack of information is complicating efforts by city and county officials to create appointments and to plan for the administration of second doses.

Even as the rate of new coronavirus cases falls, there are still troubling signs of the impact of COVID-19 on Black and Latino communities.