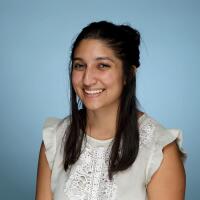 Suhauna Hussain
Staff Writer
Suhauna Hussain is a reporter at the Los Angeles Times. Before joining The Times in 2018, she wrote for the Tampa Bay Times, the Center for Public Integrity, the East Bay Express, the Chronicle of Higher Education, and independent student-run newspaper, the Daily Californian. Hussain was raised in L.A. and graduated from UC Berkeley with a degree in political economy.
Mere weeks after a group of port truck drivers voted to unionize, they opened their mailboxes to find termination notices from their employer. That letter was a violation of federal labor law, a judge ruled Tuesday.

Healthcare workers protesting staff shortages voted to authorize a strike that could affect Kaiser hospitals and clinics across Southern California.

SB 62 aims to overhaul the pay model for garment workers, now largely paid subminimum wages, and introduce more accountability into the fashion supply chain.

AB 701 is the first legislation in the U.S. regulating warehouse performance metrics. The new California law aims to crack down on harsh work standards in Amazon fulfillment centers.

El proyecto de ley pretende responsabilizar a las empresas del sector de la confección de las prácticas laborales de sus subcontratistas, cerrando así una antigua laguna legal.

The bill aims to hold clothing companies accountable for the labor practices of their subcontractors — closing a longstanding loophole.

AB 701, which passed the Senate after intense opposition, is the first legislation in the U.S. regulating warehouse work conditions and metrics.

A bill seeking to bolster protections for garment workers fizzled in 2020. The reintroduced legislation, SB 62, would expand liability for wage theft to fashion brands and reform the way the industry compensates workers.

Uber and other gig firms plan to appeal the California court ruling calling Proposition 22 unconstitutional. Where the law goes from here isn't clear cut.

Un juez de California dictaminó que partes de la Proposición 22 son inconstitucionales, lo que hace que la medida electoral no pueda aplicarse.