Tuesday's elections brought a slate of diverse candidates into office
Racial and religious minorities and LGBTQ candidates picked up historic wins in races across the country Tuesday. They included two openly transgender politicians, African Americans who prevailed in several mayoral races and the first Sikh mayor in New Jersey.
A transgender woman, Latinas and an Asian American win in Virginia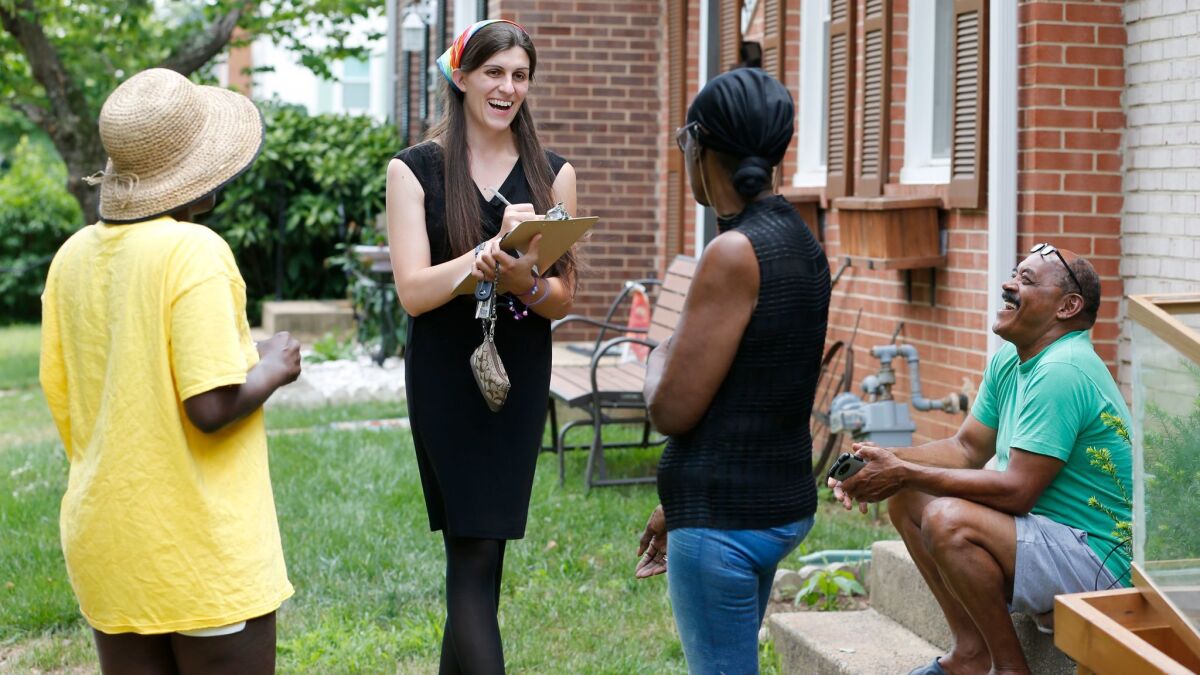 Danica Roem became the first openly transgender person to be elected to a state legislature. Roem, a Democrat from Virginia's Prince William County in the Washington, D.C., suburbs, unseated Republican incumbent Robert Marshall, who had refused to refer to Roem by female pronouns, described himself as the state's "chief homophobe," and was the architect of a failed "bathroom bill" to prevent transgender people from using bathrooms of their choosing.
Roem, a former journalist, wasn't the only person to achieve a first in Virginia, a traditionally conservative state that has increasingly leaned Democratic as its population has become more diverse.
Voters chose two Democrats — Elizabeth Guzman and Hala Ayala — as the state's first Latina delegates. And Vietnamese American Kathy Tran, also a Democrat, became the state's first female Asian American delegate.
A refugee will become mayor of Helena, Mont.
In Montana's state capital, Helena, voters chose progressive Wilmot Collins as mayor in a nonpartisan race. Collins and his wife fled to the U.S. from Liberia in the 1990s as refugees. He beat incumbent Jim Smith, who has been in office since 2001.
A U.S. resident for 23 years, Collins became a citizen after he resettled in Montana and went on to work on child protection issues in the state's Department of Health and Human Services. He will be the first black mayor since the city was incorporated in 1881.
African American mayors in North Carolina, Minnesota, Georgia and South Carolina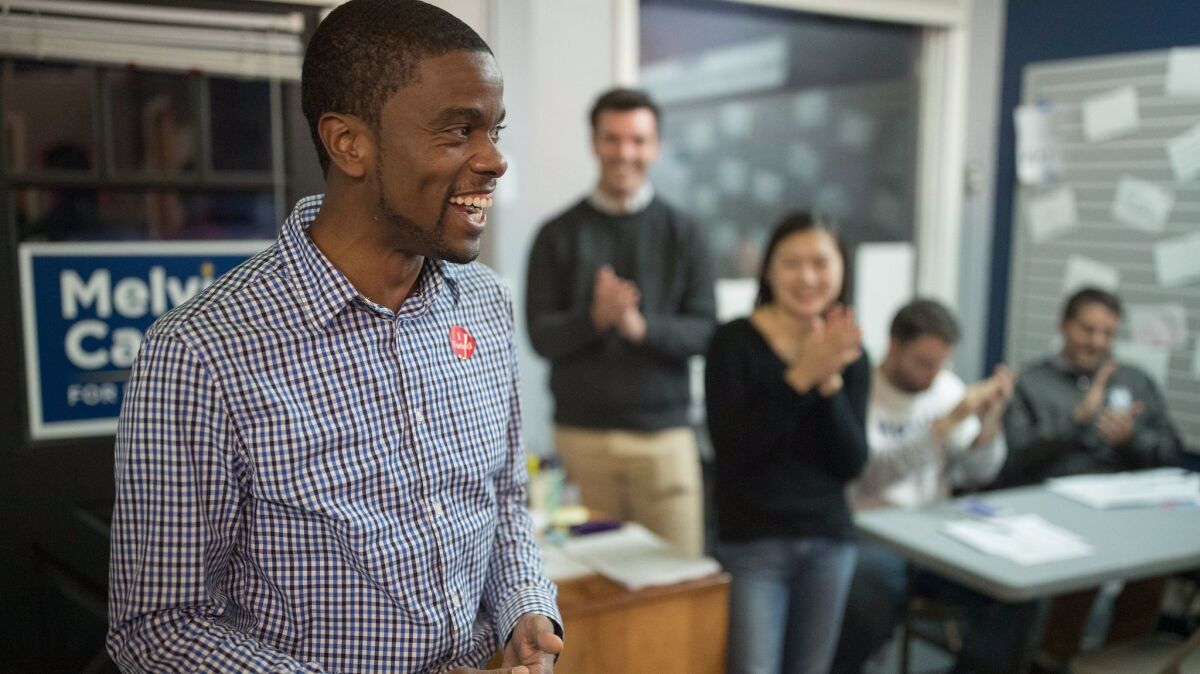 In Charlotte, N.C., Democrat Vi Lyles, assistant city manager, beat Republican Kenny Smith to become the city's first black female mayor.
In St. Paul, Minn., Melvin Carter III, an African American, became the first racial minority to win a mayoral race.
African Americans also made history in Cairo and Statesboro, Ga., and Georgetown, S.C., all of which elected black mayors for the first time — Booker Gainor, Jonathan McCollar and Brendon Barber, respectively.
The first Sikh mayor of New Jersey
Hoboken City Councilman Ravinder Bhalla, an Indian American who was born in New Jersey, will become the state's first Sikh mayor.
"Thank you for having faith in me, for having faith in our community, faith in our state, and faith in our country; this is what America is all about," he told supporters after the win, according to the Jersey Journal.
LGBTQ, Hispanic and women candidates take wins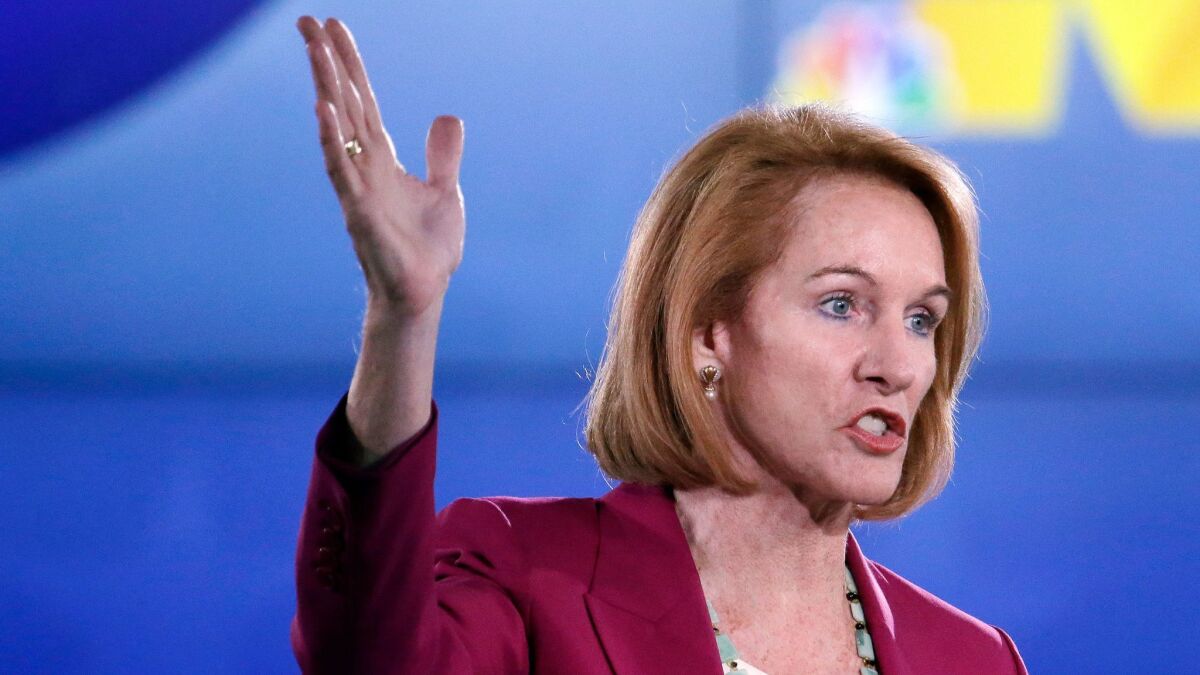 In Seattle, Jenny Durkan won 61% of the vote in the mayoral race; she will be the first female mayor of the city since the 1920s. Durkan will also be the city's first openly lesbian mayor.
Also in Seattle, Zachary DeWolf will be the first openly gay person on the school board.
In Minneapolis, Andrea Jenkins won a seat on the City Council, which will make her the first openly transgender black woman to serve in public office in the country.
And Lisa Middleton will be the first transgender person to serve in a nonjudicial office in California after being elected to the Palm Springs City Council.
Topeka, Kan., elected its second female mayor, Michelle De La Isla. She will be the first Latina in the position.
And in Provo, Utah, voters elected Michelle Kaufusi to be the city's first female mayor.
Life is stressful. Our weekly mental wellness newsletter can help.
You may occasionally receive promotional content from the Los Angeles Times.