Reporting from WASHINGTON —
When John Dean testifies Monday to the House Judiciary Committee about possible presidential obstruction of justice, the experience will be familiar to him.
Dean, the White House counsel under President Nixon, took the witness chair in 1973 to denounce his former boss, declaring that Nixon and his aides had orchestrated an elaborate cover-up within days of the botched burglary of the Democratic National Committee headquarters at the Watergate complex in Washington.
Dean's meticulous testimony — combined with the subsequent discovery of tape recordings that Nixon had secretly made of his Oval Office conversations — undermined the president's claims of innocence and ultimately led to his resignation.
Then, as now, the renegade lawyer was viewed as a hero by Democrats opposed to the president.
Dean initially participated in the White House effort to thwart the Watergate probe, but he later cooperated with prosecutors and provided evidence against his former co-conspirators. He pleaded guilty to obstruction of justice for his role in the cover-up and went to prison for four months.
Some of Dean's testimony centered on presidential obstruction of justice, an issue that current Atty. Gen. William Barr and members of Congress have considered in the wake of special counsel Robert S. Mueller III's report on his investigation into Russian meddling in the 2016 election and whether Trump sought to block the probe.
On June 27, 1973, the Los Angeles Times reported:
John W. Dean III insisted Tuesday under questioning that President Nixon was involved in the Watergate coverup and said the President did not tell the truth this year in commenting publicly about the scandal.
Dean also told the Senate Watergate committee that if testimony by Jeb Stuart Magruder, a former White House aide, was credible, the President probably had advance knowledge of plans to break into Democratic National Committee offices at the Watergate.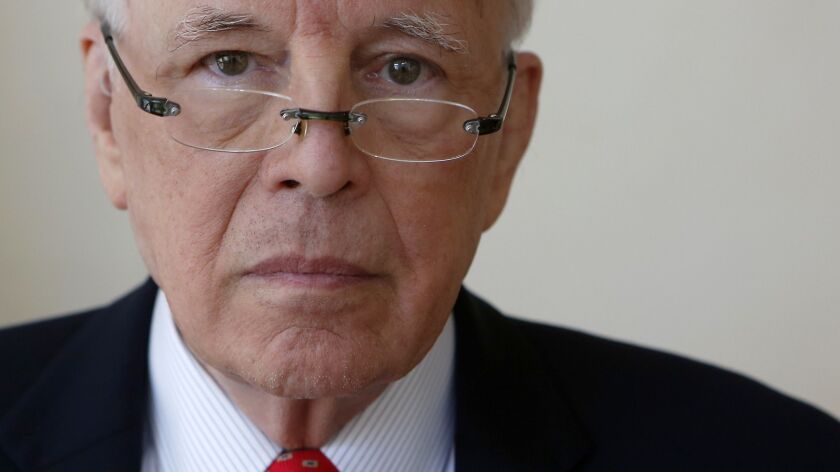 Dean's upcoming testimony will likely have a different focus. This time, the former White House counsel will not be able to divulge details of secret meetings behind closed doors or reveal the inner workings of the White House.
Instead, the Judiciary Committee, led by Rep. Jerrold Nadler (D-N.Y.), will ask him for historical context about presidential investigations that Democrats hope will help them make the case against President Trump.
House Democrats decided to call Dean after current White House counsel Donald McGahn declined to appear in front of the committee. The Judiciary Committee is slated to vote Tuesday to hold McGahn, along with Barr, in contempt.
At Monday's hearing, Republicans will probably try to discredit Dean or argue that the aspersions cast against Trump in Mueller's report do not parallel the allegations against Nixon that surfaced in the Watergate probe. For Dean, who has become a vocal critic of Trump, that type of criticism is nothing new.
Over the course of his testimony, multiple senators raised questions about the conversations Dean said he and Nixon had behind closed doors; Dean himself admitted no witnesses could corroborate parts of his story.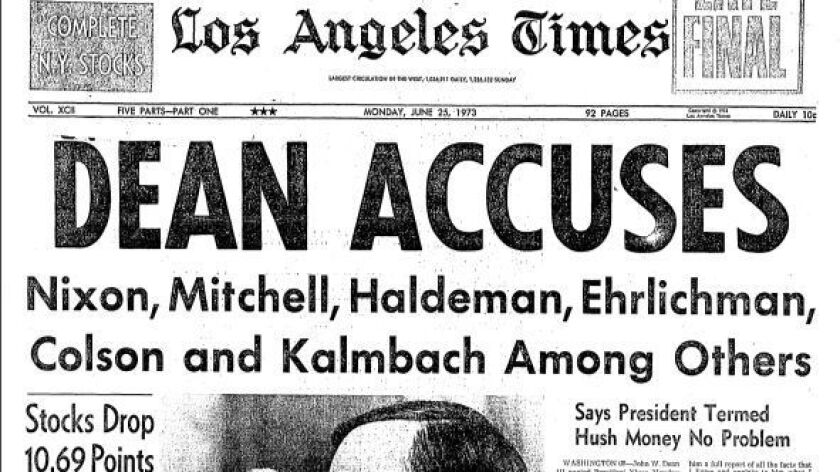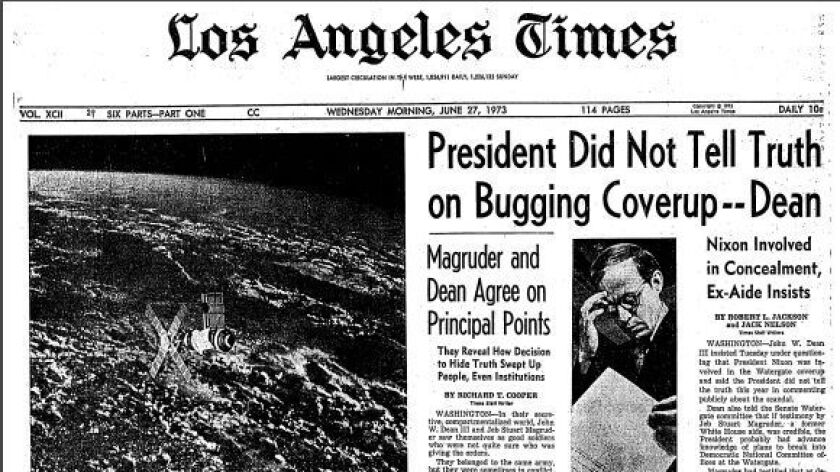 On June 27, 1973, in a story headlined "Presidency May Rest on Dean's Credibility," The Times reported:
The questioning of John W. Dean III was barely in its second hour when Sen. Herman E. Talmadge (D-Ga.) phrased the questions crucial to the young man's future and Richard M. Nixon's Presidency.
"You realize," the senator said solemnly, "that you have made very strong charges against the President of the United States that involve him in criminal offenses, do you not?"
"Yes, sir, I do."
"What makes you think that your credibility is greater than that of the President, who denies what you have said?"
The witness did not have to be reminded that a good deal of his contention that Mr. Nixon was party to the Watergate coverup is based on conversations between the two of them, behind closed doors.
He hunched toward the microphone and, without searching for his answer, replied evenly, "Well, senator, I have been asked to come up here and tell the truth. I have told it exactly the way I know it."
---